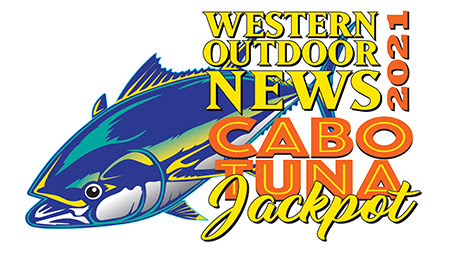 All new private-boater competition brought to you by Suzuki built on a proven format

Event Dates: November 3-6th, 2021
Location: Cabo San Lucas at Blvd. Paseo de la Marina LT 9 y 10, Centro, Marina, 23450 Cabo San Lucas, B.C.S., Mexico.
BY MIKE STEVENS
POINT LOMA – Last summer, Western Outdoor News launched and successfully executed the new California Tuna Jackpot through the thick haze of pandemic-based uncertainty, and it not only went off without a hitch, but it exceeded expectations on every level. While bringing that event back in 2021 was a no-brainer, it also ignited a conversation that resulted in the WON California Yellowtail Jackpot by Suzuki Marine which comes from the same proven mold and is set to go down out of the San Diego Marlin Club on June 12.


The thing about starting a fishing tournament in 2020 at a time when almost every aspect of life was hit with some level of restriction is there was no shortage of people looking for escape. As anglers, that is built into our DNA anyway, and when that becomes more difficult, it only intensifies that drive to get on the water. Oh, we need to put some space between ourselves and the next guy? Guess what, we do that as much as possible anyway. We're built for this.
Like its tuna-targeting predecessor, the WON California Yellowtail Jackpot will be headquartered at the historic Marlin Club which is conveniently located on the water in San Diego Bay. The Marlin Club has its own docks, scales, ample street parking, and its own parking lot is converted into tourney HQ with tables, seating, prizes on display, vendor booths, food and drinks.
Like all WON events, the California Yellowtail Jackpot is powered by generous sponsors that provide prizes for top finishers as well as for the popular raffle that goes down on the spot following the fishing. Suzuki Marine is the title sponsor and is providing one of its newest generation DF140BTGX3 140 hp outboards valued at over $14,000 for the tourney's top finisher.
The sponsor list also includes Penn, Berkley, Seaguar, Costa, Gamakatsu, Huk Performance Fishing (WON's new official clothing sponsor across the board), Furuno, Techron Marine, Global Fish Mounts, Frogg Toggs, the Coastal Concservation Association and GFI Notify. For a detailed look at what each supporting company brings to the table, see the sponsors piece that follows in this supplement.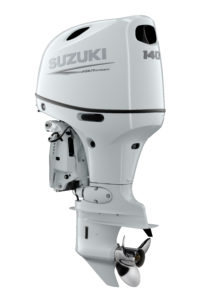 The nuts and bolts of the California Yellowtail Jackpot is as follows: it's a 1-day format (lines in at 4:00 a.m and lines out at 4:00 p.m. on June 12) for private boat teams of at least 2 and a max of 6 anglers per boat. Each team will shoot for the top 3 largest yellowtail on Saturday, June 12, and the teams finding themselves among the top 3 when the dust clears will score the one of the 3 general-entry payouts. Based on a 50-team field, the payouts will be $7,000 for first, $2,000 for second and $1,000 for third. Of course, that first place cash prize is in addition to the Suzuki outboard, and all finishing "in the money" will also get whatever sponsor prizes tournament organizers earmark for top finishing teams.
The entry fee is $400 per team of 2 to 4 and an additional $100 per angler for a max of 6 per boat. There will be optional yellowtail and tuna jackpots for even more cash, and 5 percent of all optional jackpots collected will be donated to Make-a-Wish San Diego.
Teams are encouraged to sign up as early as possible with at least their general entries, so WON staffers can make sure all team members are registered and have completed the necessary paperwork to be eligible for team earnings. Each team member must complete and send back an event waiver form prior to the start of the tournament.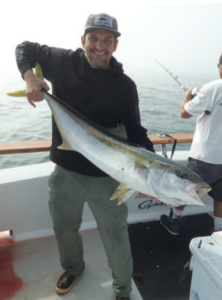 The San Diego Yellowtail Jackpot fills the hole left by other private-boat yellowtail events that recently shut down. Its June date paired with the fact competitors can launch from wherever they want means anglers can shoot down to the Coronado Islands or the La Jolla Kelp right out of San Diego, Catalina or San Clemente Island from points north, their favorite offshore banks in search of mossback-loaded paddies or wherever else they think they'll find the winning forkies.
Anglers competing in the 2020 California Tuna Jackpot absolutely took advantage of that versatility, and boats of all shapes and sizes were represented. It's certainly safe to assume that will be the case for this one as well as for these events in the future as both project to grow exponentially over the years and gain a following as a well- run, prize-laden and heavily supported shootout for the Southern California saltwater angling community.

Book This Event
For more information, rules and registration for the first-annual WON California Yellowtail Jackpot, find it under the EVENTS tab at WONews.com. You can also contact Tournament Director Billy Egan at (949) 366-0248 or at bille@wonews.com.