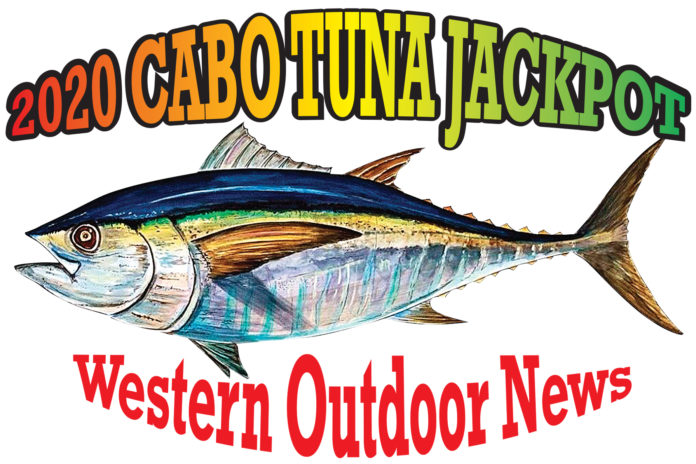 The Los Cabos Tuna Jackpot is a ton of fun whether your team is in just the basic entry or if you enter the various jackpot options, and yes, it is still on for 2020! New this year, sign-up is available via credit card – even for the optional jackpots – via CABOTUNAJACKPOT.catchstat.com.
There have been many questions about the Cabo Tuna Jackpot, whether it will be held, will it be safe and what can teams expect in terms of health protocols?
A few other questions could be, how is the fishing? Will it be fun? Our top priority is the health of the anglers, staff and people of Cabo. The other priorities are that we have a fair and honest tourney, we weigh in a lot of fish, and for just one week we get to relax and have fun in 2020. The slogan for this year's 4-day tourney will have to be Fish Hard, Fish Harder.
No matter what we are allowed to do, or not do, we will require all anglers to wear a mask or a buff while on boats or at any function near other anglers or staff. You will find health protocols in Cabo to be more stringent than the U.S. Bring masks, or buy official Tuna Jackpot buffs at the Smiles booth at check-in and during weigh-ins.
Three East Cape tournaments were recently held: very successful, large fields, big payouts and great fishing. They were also very restricted, with no parties. That could loosen up. If not, and all jackpot tournaments in October and November in Cabo are still on "orange" status, teams and family and friends will be able to enjoy Cabo's beauty and cuisine, drink margaritas with their toes in the pool or the sand, dance and, oh yes, compete in the biggest tuna tournament in the world. And the fishing has been spectacular lately.
If allowed, we will have the photo station on the scale with the Baja Cantina Girl. And if the Cabo Escape charters on Thursday and Friday will be allowed to run, you can buy your tickets at the Smiles booth. Same for the Grand Raffle prize tickets. All proceeds go to SmilesInternationalFoundation.org.
So yes, we are set for another great year in Cabo, for the 22nd Los Cabos Tuna Jackpot Nov. 4-7 which last year attracted 154 teams and paid out $1,016,700 to eight teams.
In 2012 when the town was devastated by Hurricane Odile we never wavered in our goal of hosting the tourney, no matter how many teams showed up. It's the same this year. It's time to have some fun, celebrate life and family and friends, and you can be sure a very safe Cabo San Lucas is ready to welcome us all back.
— You can sign up via check or credit card. Checks must be received by October 30.  To sign up online, just click the link above or call Lori at (949) 366-0804 and she will help you over the phone.
— Wire the money. Request wiring instructions from Lori@wonews.com and fill out an entry as best you can and fax it to (949) 366-0804.
For tourney questions, e-mail Tournament Director Pat McDonell at patm@wonews.com.