Description
The 4th annual WON BASS Arizona Open sponsored by Bass Cat Boats and Mercury Motors has been scheduled for February 9th – 11th, 2022 at Windsor State Park. The AZ Open is essentially Arizona's very own U.S. Open style shared weight Pro/Am. The AZ Open features an over 100-percent payout event with a brand new 2022 Bass Cat Sabre FTD paired with a Mercury 150 Pro XS, all worth a cool $42K plus $20K+ in cash for the first place pro based on a 200 boat field.
Our 2021 AZ Open event broke every Pro/Am record in the books with our 178 boats competing for the 3rd annual title.  The bite was tough, but pro angler Mike Williams was able to stay on top and take the title with a 3 day limit of 53.11 pounds.  Mike took home more than $70k in cash and prizes, including a brand new Bass Cat Sabre FTD and Mercury 175 Pro XS with a certificate for a $2000 Pole Pole from JL Marine.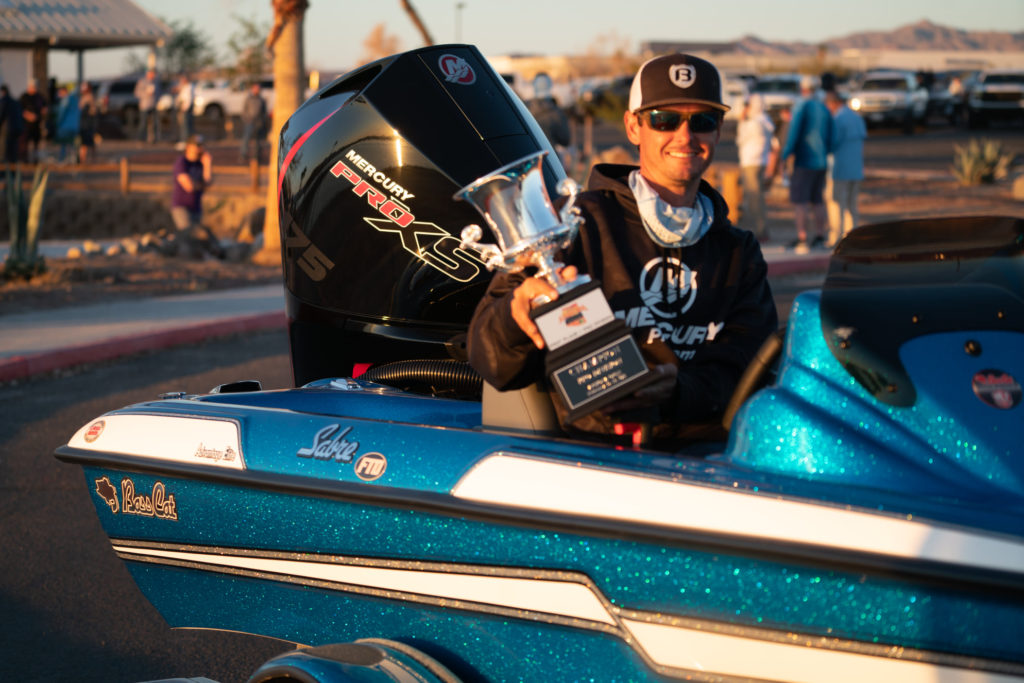 *BCB Boat includes mounted Mercury 150 Pro XS, 2 electronic units, complete hull and trailer package, with trolling motor and starting battery.
The 2022 event will NOT have an "OFF LIMITS" period prior to the event. There will be a 4-day "Official Practice" period, which starts February 5th and runs through February 8th until noon. All anglers must follow the official tournament rules during official practice period. Only registered anglers may fish during the official practice period. February 8th will a be off-limits after 12:00 noon to facilitate the registration and partner pairings meetings and for anglers to take advantage of BCB "Test Rides." After the partner pairings meeting on Feb 8th, the tournament will begin the following day and run February 19th through the final Day 3 weigh-ins on February 11th.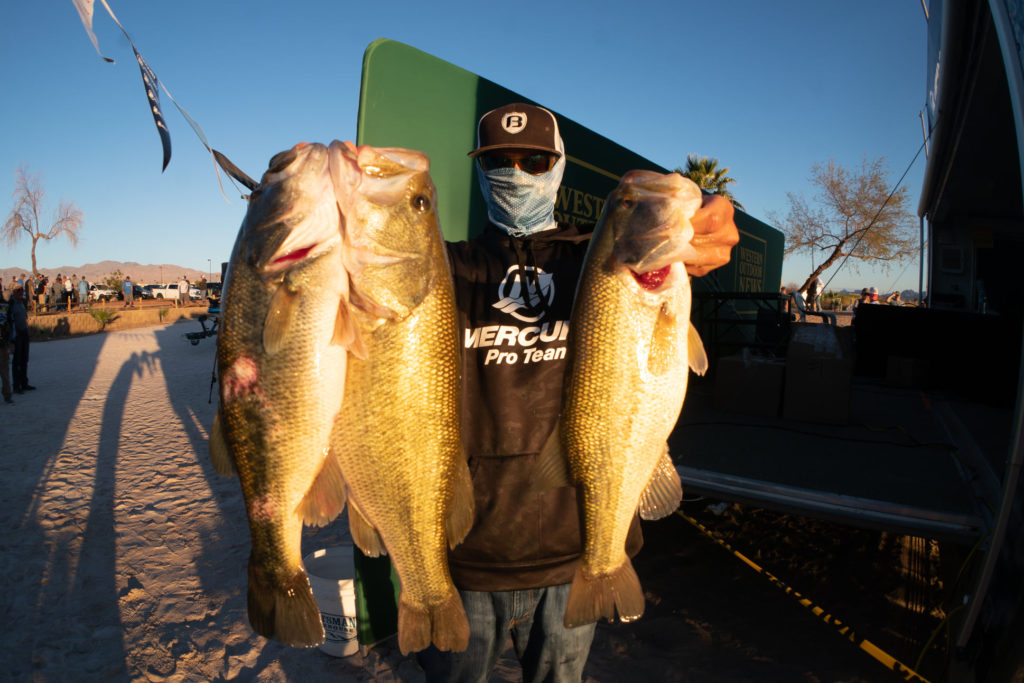 Call tournament director Billy Egan at (949) 366-0248 for more information or to register for the event.