Description
AZ OPEN

The 5th annual WON BASS Arizona Open sponsored by Bass Cat Boats, Mercury Marine and Anderson Toyota has been rescheduled for November 10-12, 2023 at Havasu Riviera Marina. The AZ Open is Arizona's very own U.S. Open-style shared weight Pro/Am. The AZ Open features an over 100-percent payout event with a brand new 2023 Bass Cat Sabre FTD* paired with a Mercury 150 Pro XS, all worth a cool $42K plus $30K+ in cash for the first place pro based on a 200 boat field.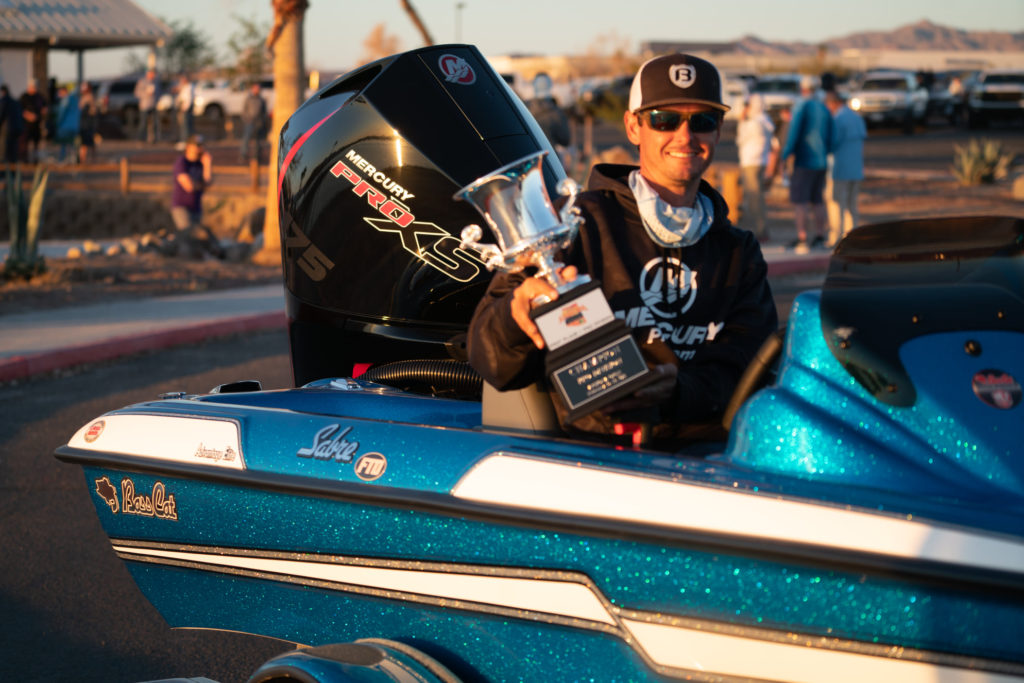 *BCB Boat includes mounted Mercury 150 Pro XS, 2 electronic units, complete hull and trailer package, with trolling motor and starting battery.  Model may vary!
The 2023 event will NOT have an "OFF LIMITS" period prior to the event, but all boats must be off the water by 3:00 PM the day before the tournament starts.  There is no "Official Practice" period. November 9th will a be off-limits after 3:00 PM to facilitate the registration and partner pairings meeting. After the partner pairings meeting on Nov 9th, the tournament will begin the following day and run November 10th through the final Day 3 weigh-ins on November 12th.
2023 AZ Open at Lake Havasu
 When… November 10 – 12

Where… Havasu Riviera Marina, Lake Havasu City, AZ
Entry Deadline – November 7th

Pro Entry – $1000
AAA Entry – $400
Balance Due – February 3rd

All Times MST
Wednesday November 8, 2023
Early Bird Check-In/Registration – 4:00 p.m. – 6:00 p.m.
Location
Thursday November 9, 2023
Check-In/Registration – 2:00 p.m. – 6:00 p.m.
Mandatory Meeting – 6:00 p.m. – 6:30 p.m.
Partner Pairing Via Text – 6:30 p.m.
Location
Fri – Sat – Sun 10, 11, 12, 2023
ALL TIMES – MTN STANDARD
Boat Inspection/Partner Pick-Up begins at 4:30 a.m.
National Anthem – Morning Prayer – 6:45 a.m.
Single File Boat Launch – 7:00 a.m.
Live Weigh-In 3:00 p.m. to 5:30 p.m. Daily
Awards Presentation Friday November 12th – 7:30 p.m.
Location
Complete Your Event Waiver
AZ Open Waiver 
Frequently Asked Questions
What's the difference between a Pro and a AAA?
Answer: A Pro is an angler who owns his/her own boat, trailer, and truck.  A Pro pays for the boat's fuel and always drives the boat. A Pro pays the Pro entry fee to fish the event at the Pro level.  A AAA angler, also known as a Co-Angler, and Amateur are typically anglers who do not own a boat.  They may indeed be boaters but choose to enter as a AAA to learn and compete at a lower entry level.
Who can enter the WON BASS Open events?
Answer:  Anyone above the age of 16 can enter WON BASS Open events if that angler has paid their membership for that season.  Pro anglers (boaters) are encouraged to have safe and adequate tournament boats and carry sufficient insurance for both the boat and passengers.  The AAA level allows novice anglers/boaters a chance to learn from their Pro's each day, and eventually upgrade to the Pro level.
What does "Shared Weight" mean?
Answer: WON BASS is the only tournament circuit in the West, if not the nation, that runs "shared weight" events.  Since our events are Pro/Am style Opens, we randomly pair a Pro and AAA each day in the event.  No Pro and AAA will fish together twice in one event.  The best 5 fish boated between the Pro and AAA each day will count toward their combined total weight, regardless of who catches the fish. Big fish are weighed in separately and must be identified as Pro or AAA big fish at the bump tank before approaching the weigh station.
Once I've registered online and paid my balance, do I still need to register at the lake prior to the event start date?
Answer: Yes!  There are usually 2 registration days prior to each Open event.  Our Arizona Open, Laughlin Open and California Open events run Wednesday through Friday. Registration will be available the Monday and Tuesday prior to each of those events.  All anglers MUST attend at least 1 of the 2 registration opportunities to complete paperwork and acknowledge data needed for our tournament systems.  The U.S. Open always runs Monday through Wednesday, and registration will be available on the Saturday and Sunday prior to the start date of the U.S. Open.  If for some reason you cannot attend either registration opportunities, then you must communicate with staff prior to the event registration dates for that event.
Are there any "Official Practice" or "Off Limits" rules before the Opens in 2023?
Answer:  There are no longer any "Official Practice" days prior to any WON BASS Open events.  The "Official Tournament Rules" will start the first morning of that event.  All DFW and State laws are still in effect prior to any event and must be followed.  The Arizona Open, Laughlin Open and California Open will be "Off Limits" after 3:00 p.m. prior to the first day of competition. The U.S. Open will have "Off Limits" on Lake Mohave from sunup September 25 until safe light October 7, 2023.  Sunday October 15 will also be off limits as well for U.S. Open registration, Sponsors Expo, and partner pairing meeting.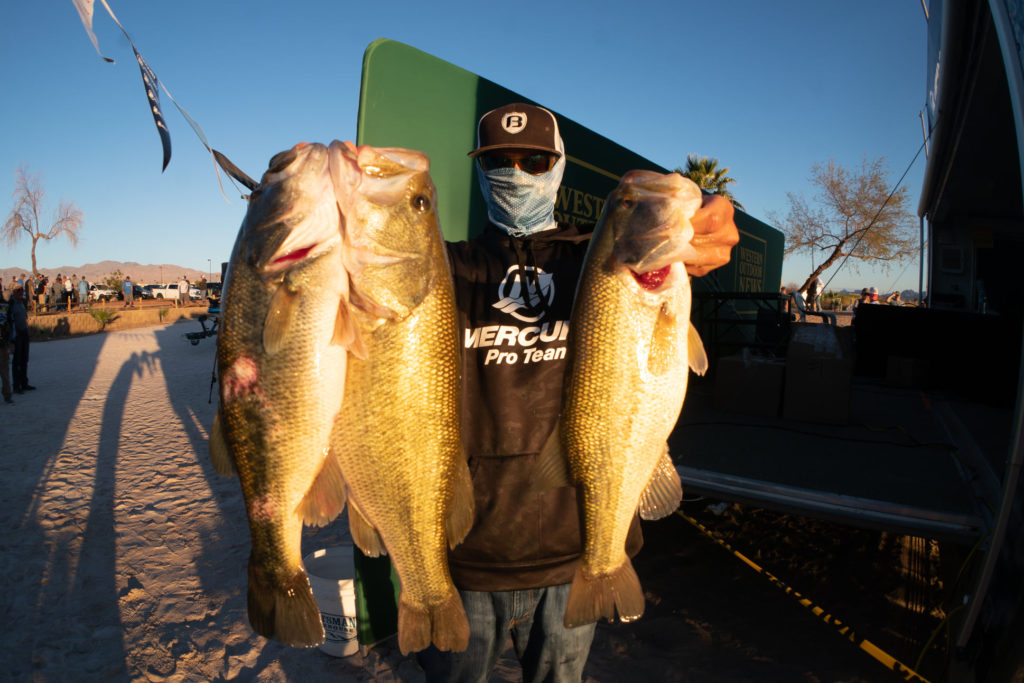 Call tournament director Billy Egan at (949) 366-0248 for more information or to register for the event.