Description
As of 2/1/21 The 2021 U.S. Open at Lake Mead is "SOLD OUT" on the Pro side!  If you would like to get on the back up list please contact TD Billy Egan or click on the Pro Back-Up List option to put in a deposit now!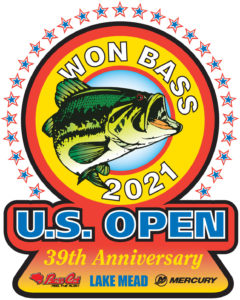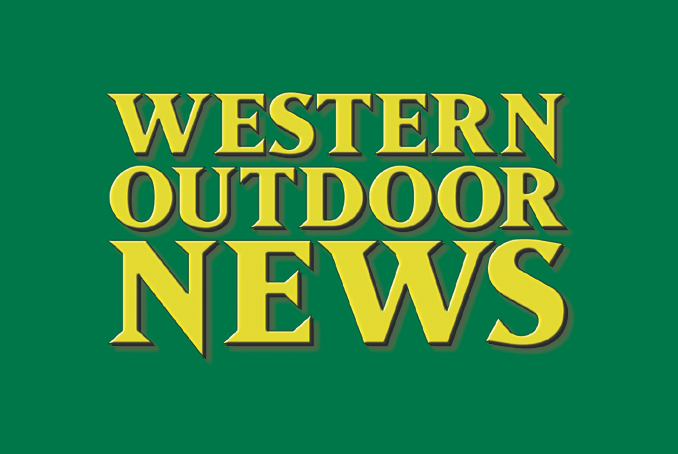 The 2020 field consisted of 243 Pro anglers and their AAA partners and typically features some of the premier names in bass fishing. The WON BASS Bass Cat Boats / Mercury Motors U.S. Open gathers the best anglers from the Western United States, as well as some of the legendary names in bass fishing history.
Bass Cat Boats along with Mercury Motors, have joined forces to offer the 2021 U.S. Open Champion a brand-new 2022 Bass Cat PUMA FTD* with a Mercury 250 ProSX package worth $67,000, plus the first place payout earnings based on our official 2021 boat count. The 2020 U.S. Open paid out a cool $100,000 plus a $67,000 Bass Cat Puma FTD  to champion Pro Timmy Klinger.
2020 U.S. Open Champion Timmy Klinger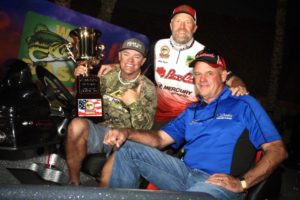 Pro Grande Prize
BCB PUMA FTD with Mercury 250 4 Stroke
Click image above for BCB PUMA FTD information
*BCB Boat includes mounted Mercury 250 ProXS, 2 electronic units, complete hull and trailer package, with trolling motor and starting battery.
The U.S. Open is a shared-weight format, and the amateurs are encouraged and coached by the Pros during the three-day event.
2021 US Open Dates – October 11-13, 2021

Entry Deadline – August 31, 2021 (If not SOLD OUT before that date) 
Balance Due Sept 10, 2021
OFF LIMITS – October 10th, 2021

Official Practice October 6,7, 8, 9, 2021

Sunday October 10th, 2021 OFF LIMITS –  Registration!


US Open Entry Fee: Pro $1600 ALL IN – AAA $600 ALL IN (currently)
(Required Deposit – Pro – $200 / AAA – $200)
U.S. Open Options are included in your entry fee. (Based on full field.)
Both Pro and AAA Top 5 Big Fish Each Day earn $1000 = 3 Days $30,000
Both Pro and AAA Biggest Stringer each day earn $2,000 = 3 days $12,000
US Open Host Hotel – Boulder Station Casino & Hotel – Sunset Station Casino
Discount code to come…
The U.S. Open will once again be hosted at the Boulder Station Casino and Sunset Station Casino, and they are both once again offering a discounted rate for our anglers during the event. Make sure to get signed up and involved, as this could be your time to make history.
US Open Host Marina – Callville Bay Marina – http://callvillebay.com

For more information go to the WONBASS.com or visit us on our WON BASS FB page or call Billy Egan at 949-366-0248