The Truck Tracker presented by The Mook features the latest trout stocking schedule across the west and is included in every issue of Western Outdoor News.
Updated Dec. 8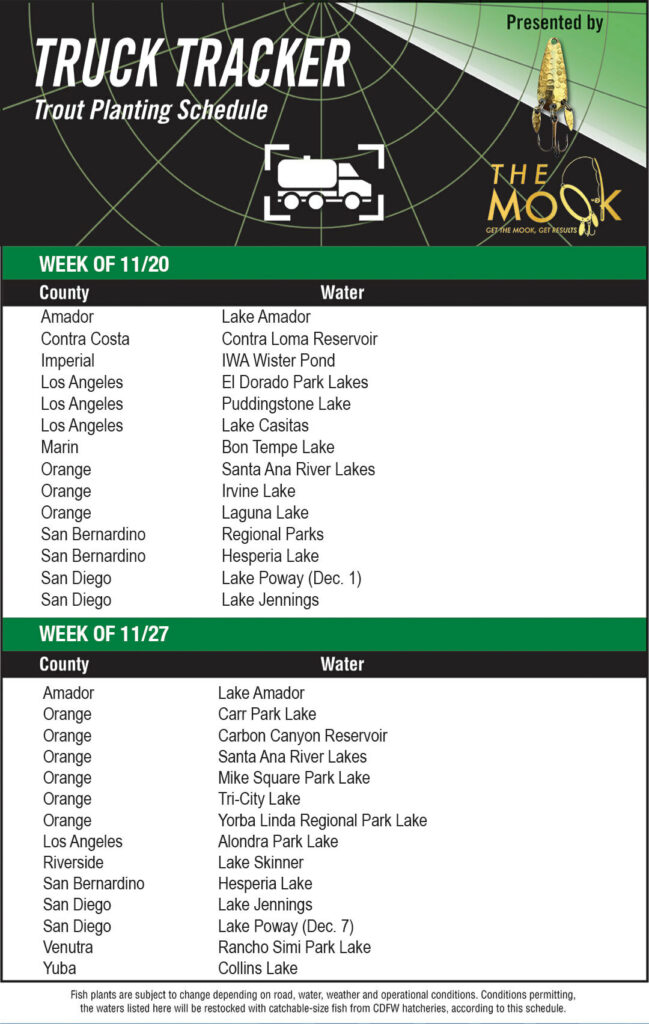 , 2023
Click or tap the tracker above to learn more about The Mook trout lures!
This report appears in Western Outdoor News. To get early access to every info and feature-packed issue of the West Coast's biggest outdoor sporting newspaper, click here.