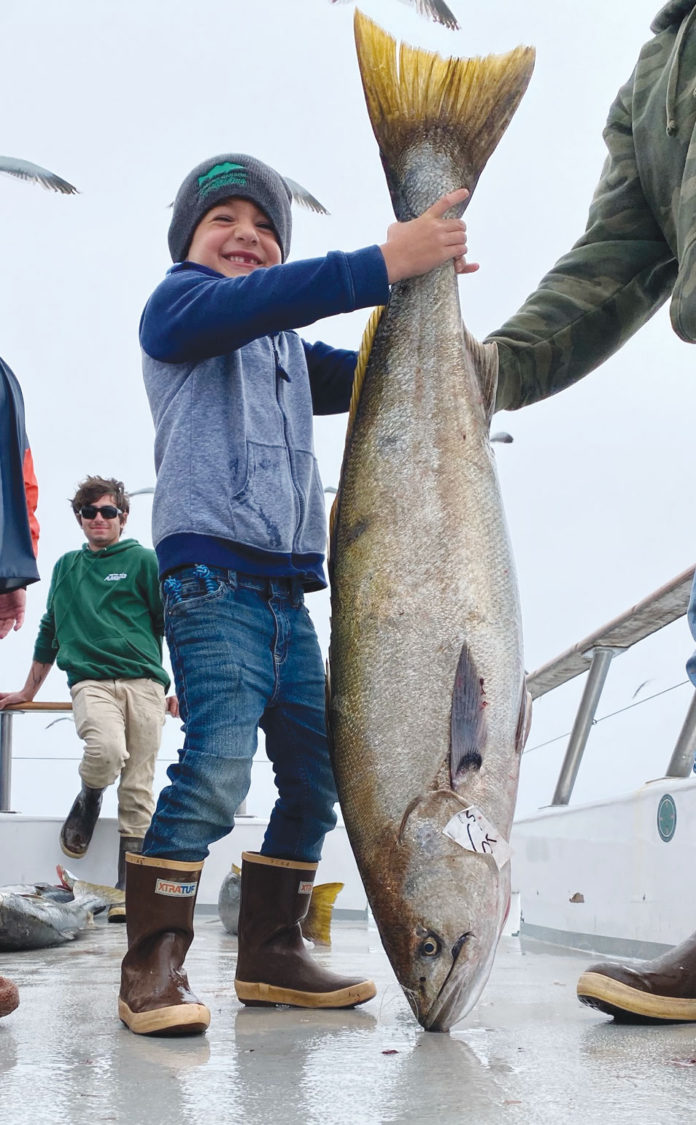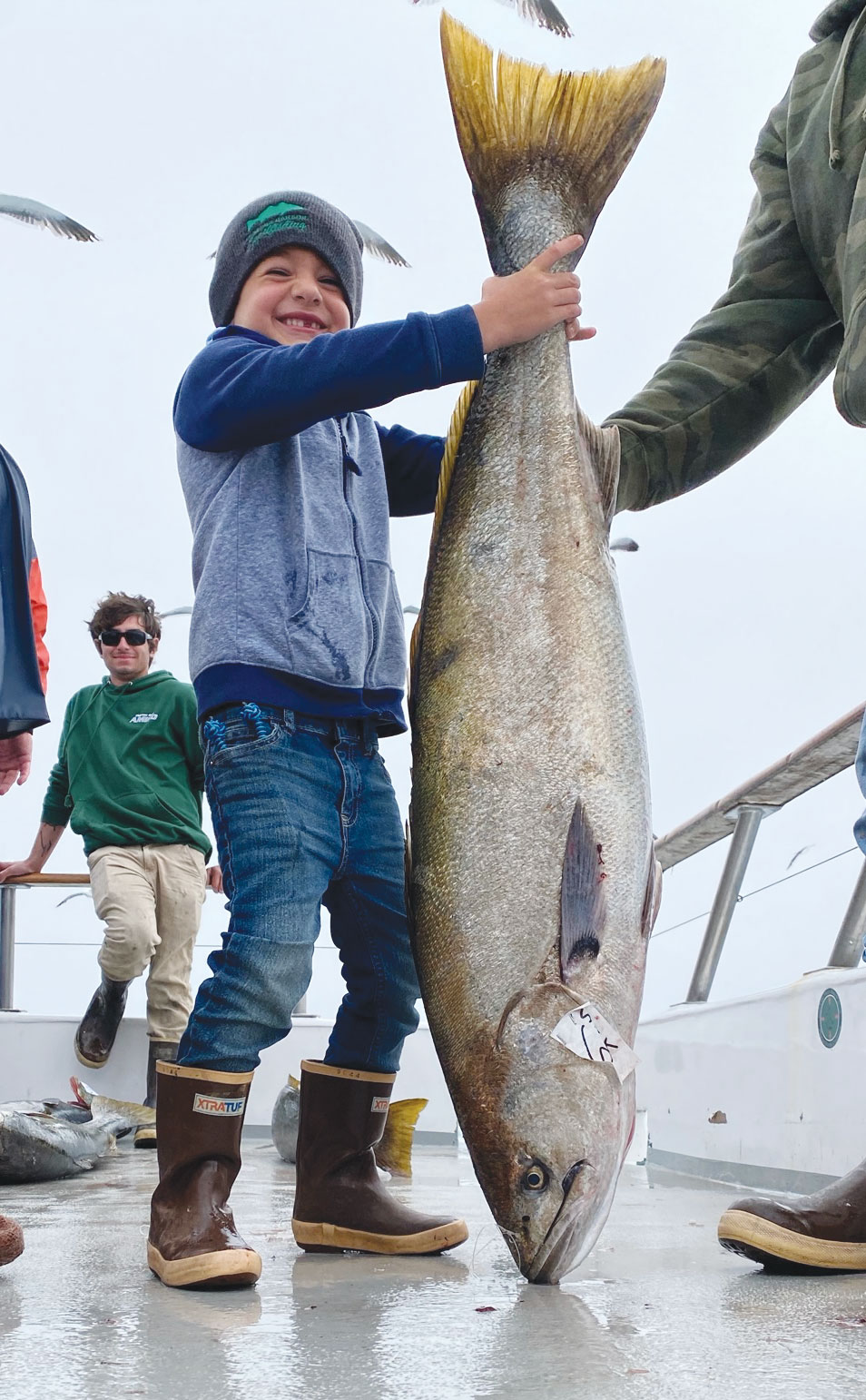 BY MERIT McCREA
SANTA BARBARA/VENTURA/OXNARD — With outer island weather laid down finally, the overnight fleet was again able to access limit-style seabass fishing before heading deeper to fill up on whitefish and rockfish. In fact, there were seabass opportunities at several sites all along the island chain, from Anacapa Island to Santa Rosa. Ranger 85 and Mirage each posted boat limits of white seabass on outer island trips.
So did the New Hustler out of Hook's Sportfishing, along with limits of rockfish and 190 whitefish for 22 anglers. A few lings, a yellowtail and a sculpin added up to 20-fish bags for all anglers.
The Pacific Dawn out of Ventura Harbor Sportfishing also reported limits of white seabass plus rockfish limits for all hands on an outer island overnight run.
The Santa Barbara 3/4-day trips also got a piece of the Santa Rosa Island seabass action, with the Coral Sea posting a handful in addition to limits of rockfish on Saturday.
The Stardust and Coral Sea took advantage of the calm weather to fish the weather side of Santa Rosa Island. Anglers averaged 10 fish or more each in combination of whitefish, rockfish, lings, sheephead and gamefish.
Capt. Tiffany Vague at Hook, Line & Sinker in Santa Barbara worked on orders for her custom rods, but husband Shaun at the front desk said, "Some of our PBers ran to Anacapa and Santa Cruz islands to boat some white seabass on squid and white jigs. Other than that, the calico bite is improving, halibut were caught on along the coast on live bait and by bounce-ballers. Rockfish catches came pretty easy at mid-depths and deeper newly-opened areas, especially when tidal current was moving."