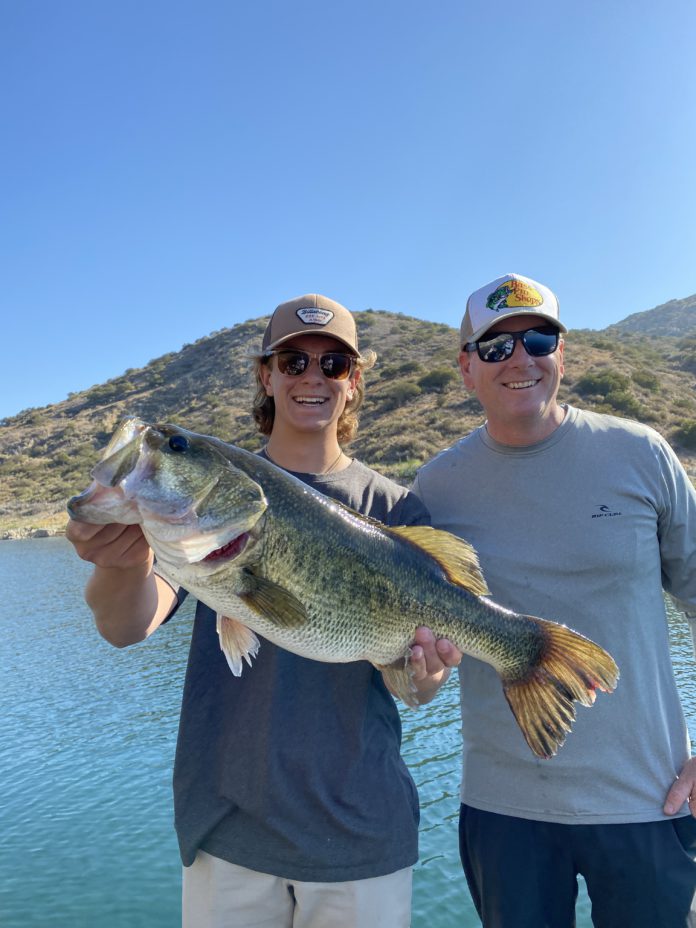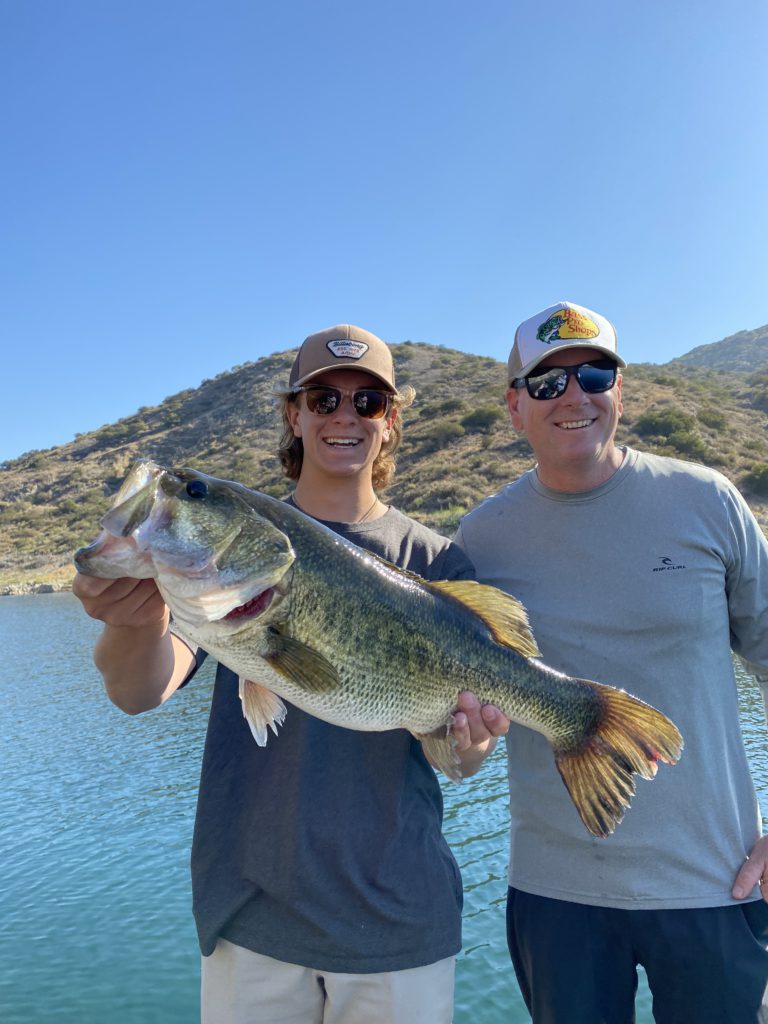 BY MIKE STEVENS
LAKESIDE – San Diego County was no exception to the low-pressure systems that moved through a couple weeks ago, and that dramatic and relatively sustained dip in air temps put the brakes on a bass bite at San Vicente Reservoir that has not only been hot all spring, but it really started in late winter and rarely stopped. With the return of the bluebird June days local residents are accustomed to, the bite not only bounced back, but it did so in double-digit fashion.
"Had a blast yesterday on San Vicente with Frank Torriero and his two sons, Taylor and Peyton from Coto de Caza," said guide Rusty Brown (RustyBassHook.com). "Taylor got a 10 pounder drop-shotting a Bold Bluegill Roboworm in 12 feet of water in the Toll Road Arm. We caught a lot of fish on Roboworms and Senkos in the clear, 70-degree water. It was a perfect day of fishing."
In a lake so well known for kicking out gobs of 2-plus pound clones, the occasional 4 pounder and anything over 6 standing as a notable bass catch, a double-digit largemouth out of San Vicente is always headline worthy. Brown also sounds like he's expecting a solid summer season coming up.
"Conditions at San V are really good as the fish transition into summer patterns," he told WON. "The grass is starting to grow from the rocky banks and out. Drop-shotting 15 to 25 feet has been key with 4.5- and 6-inch Roboworms. Bold Bluegill, MM111 and Aaron's Magic. Also the fish are hitting shad poppers and walking baits early around grass edges. Water level is holding steady from what I see."
Even when the bass bite at San V briefly sputtered, fishing was still fair. It was more the bass scattering and being harder to track down concentrated groups of than it was their willingness to bite. Roboworms in Martens Madness are also working on drop-shot rigs according to other reports, while Senkos have been working up shallow where more bass are expected to congregate now that long runs of warmer conditions are back.