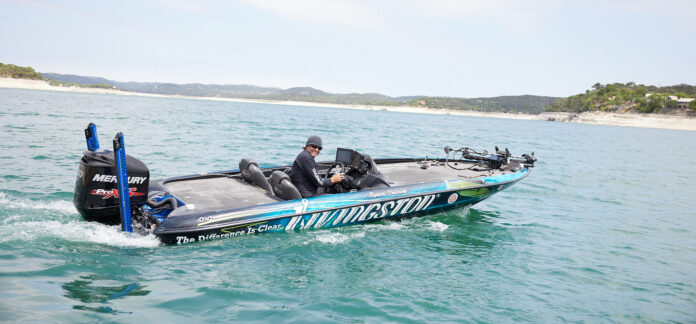 BY MIKE STEVENS 
Hall of Fame inductee pushed through adversity before becoming 2-time U.S. Open champion
Byron Velvick, now of San Antonio, was a Southern California kid who "scratched pennies together" to be able to compete in Western Bass (which would become WON BASS)  tournaments at age 16, the legal age to enter at the time. The winner of the WON BASS U.S. Open in both 1991 and '96, he will be inducted into the WON BASS Hall of Fame this year along with several other members of the "rat pack" of young up-and-coming anglers he was a part of.
"I started as a bag boy at those tournaments, running weigh bags around, and I was biting at the bit to fish tournaments," said Velvick. "John Murray, Aaron Martens,  Skeet Reese and I were kids scratching pennies together, and we were given a chance to beg, borrow, steal and dream of making it. WON BASS afforded us the opportunity to do just that. We all dreamed of fishing tournaments, and we did any job we could in order to fish. Then we had success and were boat rich, but money poor, but now we had boats we could sell!"
According to Velvick, he looked up to John Murray who was the elder statesman of that group, and they all took Martens under their wings when he was coming up as the youngest rat packer.
"It was a really neat time, and Aaron was just coming up,"
he said. "He was just a kid pumping gas."
Success didn't come immediately to Velvick, and his mettle was tested right out of the WON BASS gates with a couple of rough U.S. Open experiences.
"The first two U.S. Opens I ever entered, I didn't catch a single fish. I blanked every day and never made it to the scale," he told WON. "Those were the days where it was Clunn, Klein and Hines, and I was saving all my money to fish against those guys, I got my brains beat in pretty good.
On the water, Velvick was such an early adopter of sight fishing that often times the anglers he was fishing with told him the shallow-water bass he was targeting were all "sick fish" rather than spawners. According to Velvick, Shaw Grigsby was his sight-fishing idol, and the now-common tactic played a big part when success finally came on the biggest stage in western bass fishing.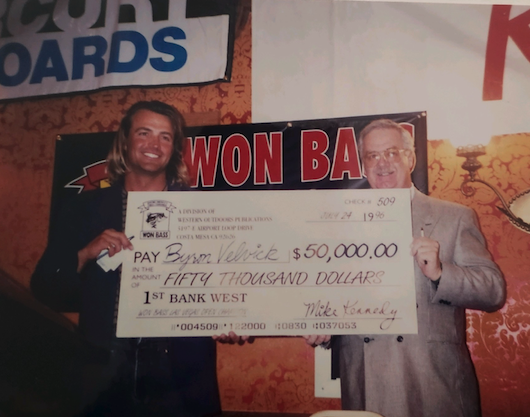 "I think I was the youngest to win it when I first won in 1991," he said. "In '96, it was a real come-from-behind victory. I won it on the very last day with a really big bag."
Velvick also was a pioneering angler when it came to utilizing big swimbaits typically deployed by anglers hunting for wall hangers rather than heavy limits in a tournament environment, and his success in WON BASS pushed that into the national spotlight.
"I was winning WON BASS tournaments up north with swimbaits before it was known elsewhere," he said. "WON BASS gave me a place to test the effectiveness of a bait for trophy bass, in tournaments. I was able to push that to the national forefront, and winning that second U.S. Open gave me the money and confidence needed to fish national tours. That's when I left the west and started fishing the B.A.S.S. pro tour."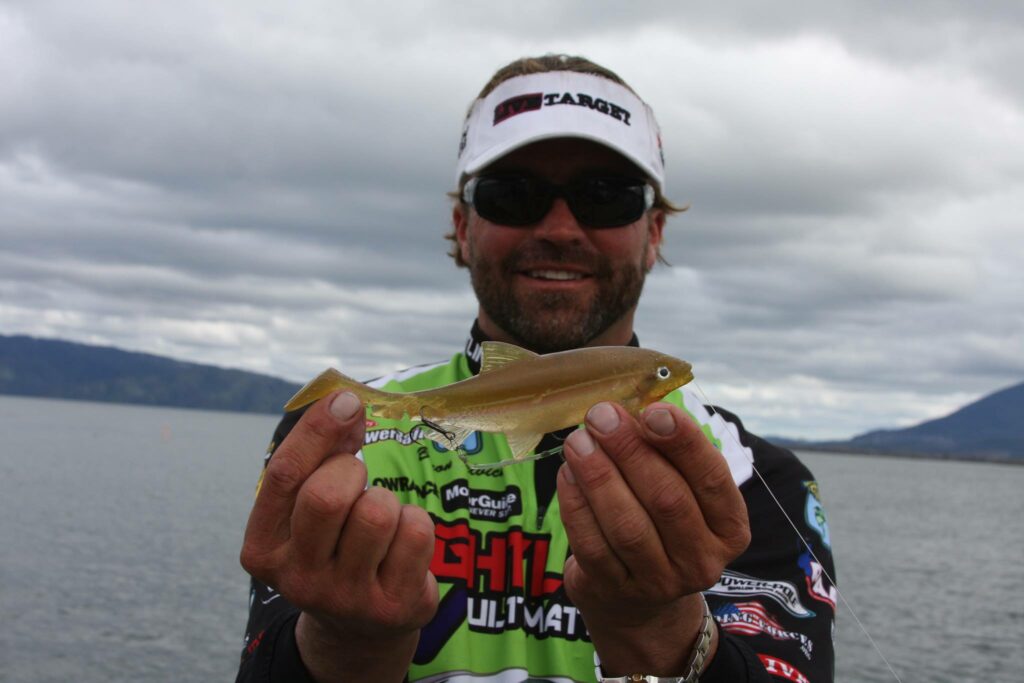 These days, Velvick has embraced the dad life and is raising a daughter, but he's still involved in the fishing industry. He does consulting, field testing and product development for Livingston Lures and Trika Rods. Trika tasked Velvick with spearheading the design swimbaits rods for all sizes of swimbaits. They are still developing them and they are not on the market yet.
It was clear the WON BASS stories could have gone on forever as Velvick looked back on his storied career, and he was definitely stoked to hear about his Hall of Fame induction and the class he would be going in with.
"When I heard, I was shocked. It's an honor and the culmination of a kid who blanked at two U.S. Opens to get to the point I'm at now, getting inducted to the Hall of Fame with guys I was looking up to," said Velvick. "I dreamed of making this my career, and I'm especially thrilled with the group I'm in. Traveling with WON BASS and getting to fish up north as a 'bass gypsy' was a real special time making a lot of great friends and amazing memories."