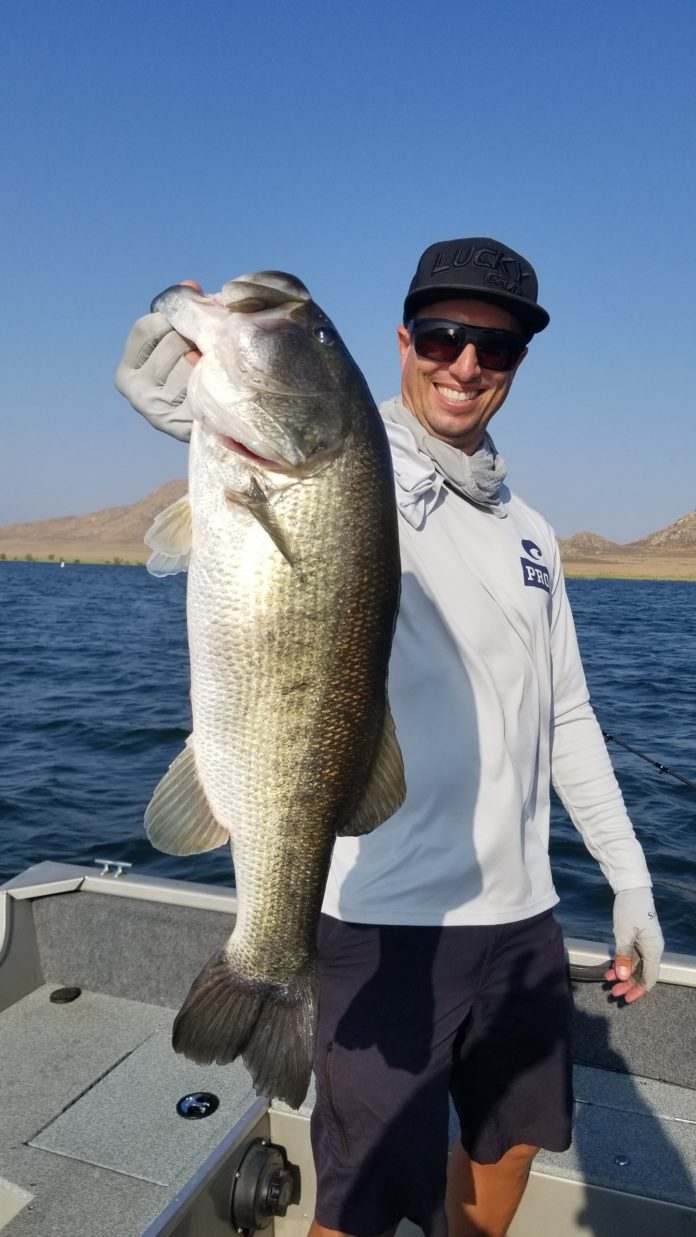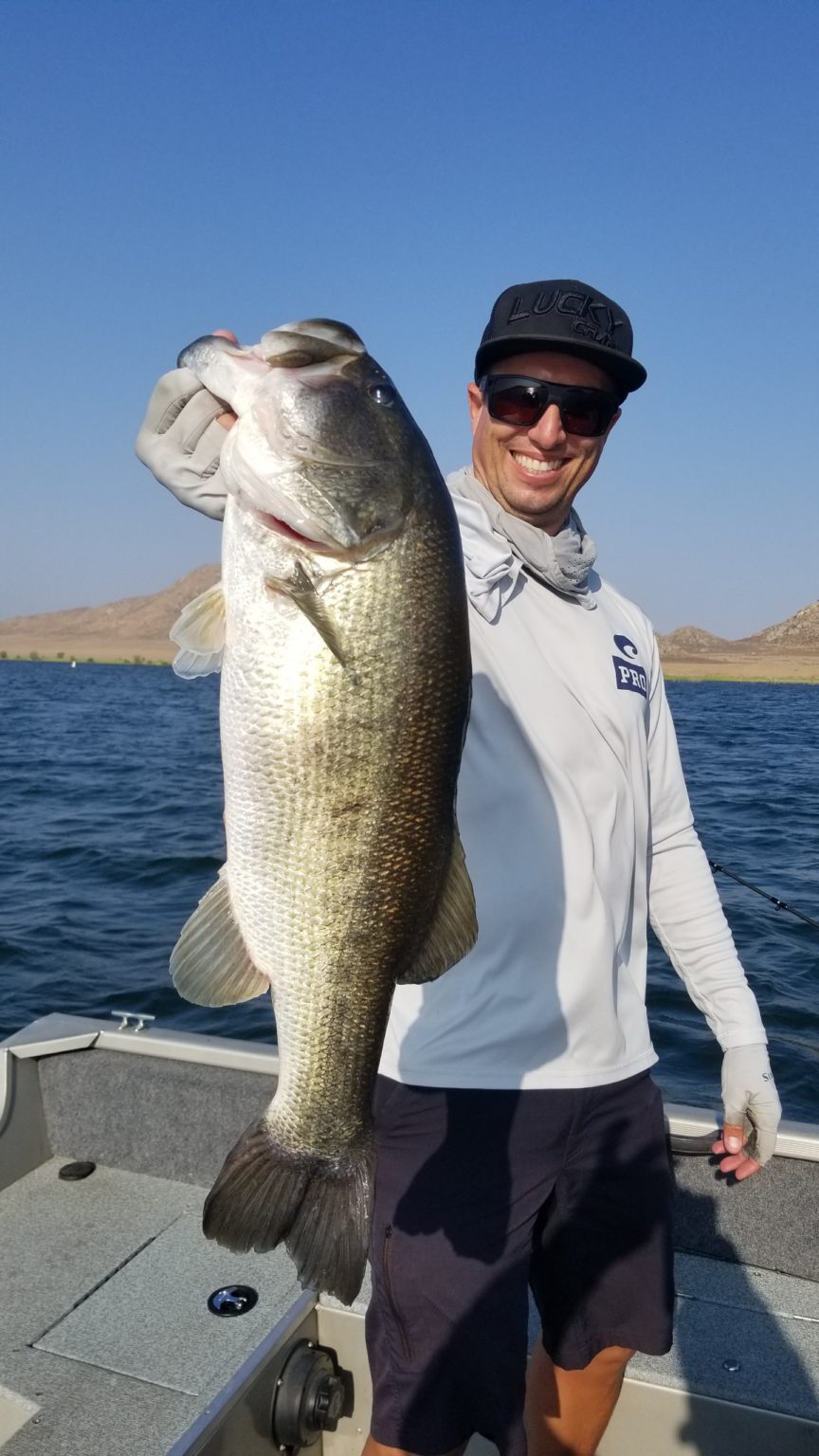 BY MIKE STEVENS
PERRIS – Bass fishing at Lake Perris has been a tough gig over the last month, and while it's still a grind overall, there are finally some indication of things starting to trend in the right direction.
Kenny Baldwin of Producer Plugs is a regular at Lake Perris and in the pages of Western Outdoor News as a source of the latest intel on his home lake, and his hot streak finally tapered off on his last outing, but he got to hit the water with one of the most accom- plished tournament bass anglers out of California.
"I met Brett Ehrler at Perris last year," said Baldwin. "It was a great trip, but not great fishing. My fish moved with the cooler weather, at least that's my excuse."
Baldwin said Ehrler was interested in the "flycoring" technique that Baldwin uses out there and beyond quite a bit. That consists of trolling one of Baldwin's own Producer Flies on leadcore line – usually over offshore structure spots – and he's been putting up some gaudy numbers lately doing exactly that. While the fishing fell back a few notches, Ehrler did manage to catch a solid largemouth for his first flycore bass along with a monster bluegill.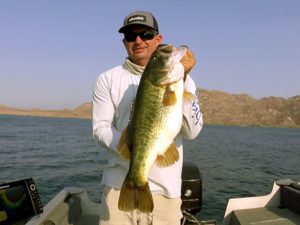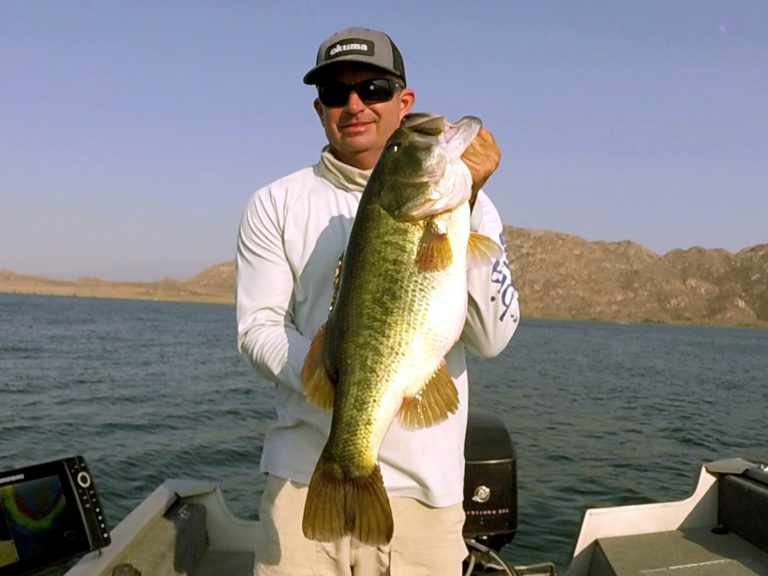 Other Perris regulars picked up the slack, though. Michael Craig of Mentone told WON "the fishing is good when the sun comes up," and he's been getting a lot of three pounders and some up to 5 on reaction baits in deep water. He's been leaning on an underspin that he makes for the bulk of those bass, but he also caught a 19-8 channel cat on it and some monster bluegill. Speaking of 'gills, a lot of reports showing up on the WON radar are including some big ones, so anglers should have panfish gear on hand as well.
            Some bassers are running into steady topwater fishing in the afternoons with a lot of that action showing up all around the island. West Coast bass guide Rusty Brown told WON walking baits or poppers in Sexy Shad has been working in grassy areas, and he's falling back on drop-shotting 4.5-inch Roboworms in Margarita Mutilator in 20 feet of water around grass lines if the surface stuff isn't happening.