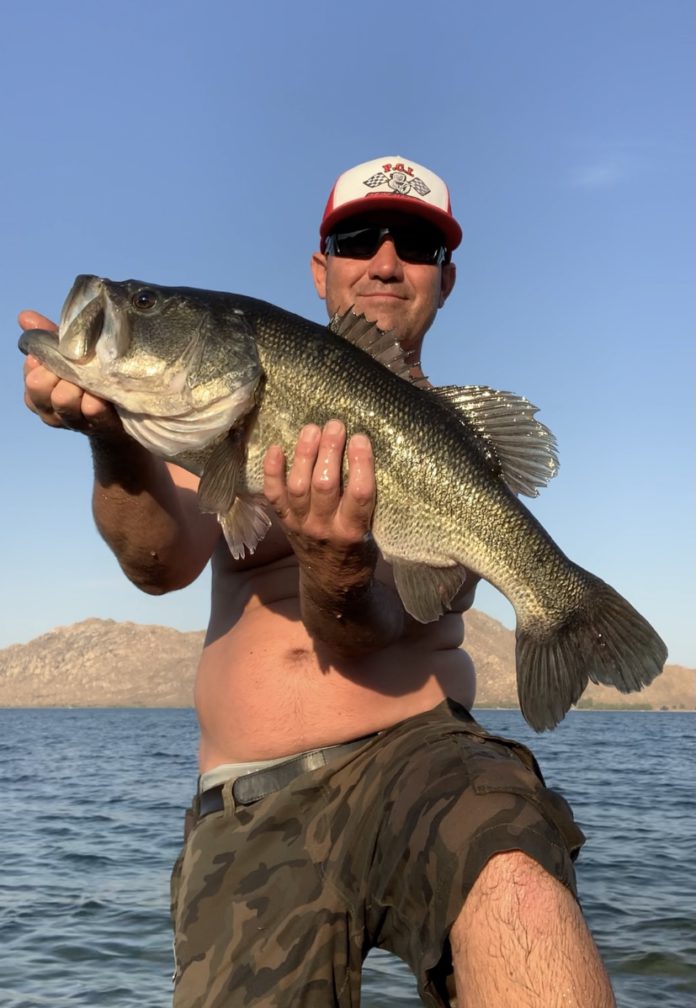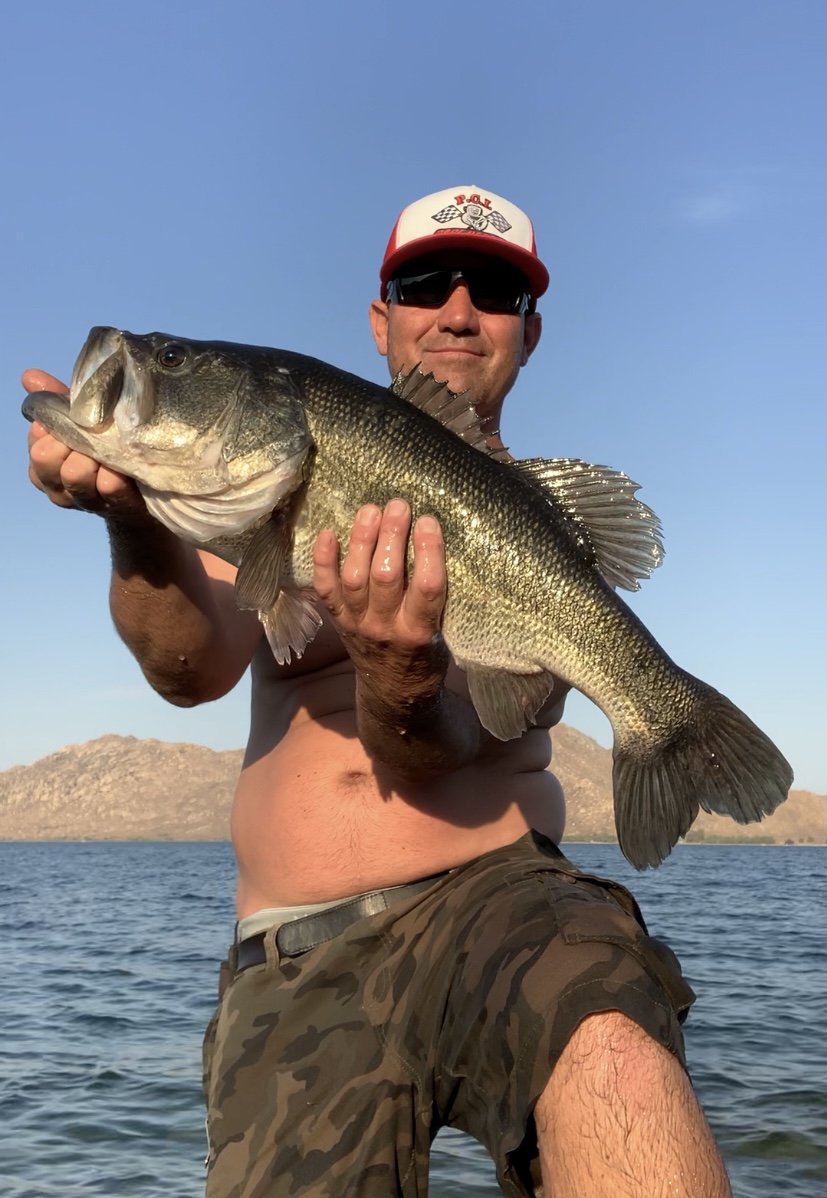 BY MIKE STEVENS
PERRIS – For nearly a month, the bass bite has been trending toward deeper water where the better fish will likely be found throughout the month of July. Numbers are down compared to late spring or even June, but that's nothing groundbreaking and it's being made up for in the quality department.
"Lake Perris continues to produce nice quality largemouth bass," said Pomona kayak angler Chris Mendoza. "I have been keying in on them using Open Swing Jigs by Top Notch, Neko rigs and on the drop-shot, especially going in to these hot summer days when they start to move around into deep structure. Fishing from the kayak helps me out as well as I can be stealthy and catch them in the morning and afternoon."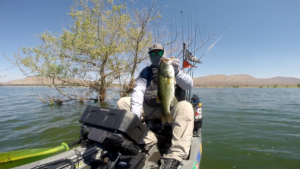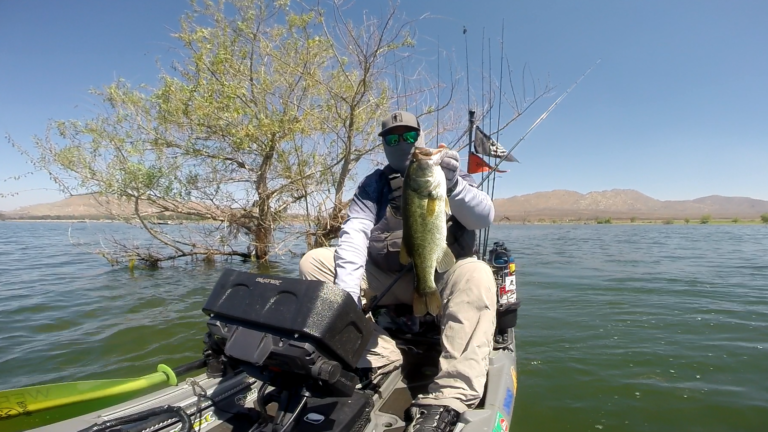 Lake regular Michael Craig of Prankster Lures is also targeting deep structure, ane he told Western Outdoor News methodically working deep structure is the name of the game, and he is getting the job done on underspins and plastic worms.
That is not to say there is nothing going up shallow. Palm Desert angler Scott Lopez reached out to WON after a solid day of shorebanging along the dam highlighted by a 6.10-pound largemouth that ate a 4-inch Senko pitched on 4-pound Berkley Vanish at fish breaking on bait. SoCal guide Rusty Brown said working grassy areas around the island is turning up some topwater (Spooks and poppers) bass, but he is also getting stickbait and worm fish out of 10 to 20 feet of water. His hot spots (along with the island) include Rock Climber's Cove and the entire East End.