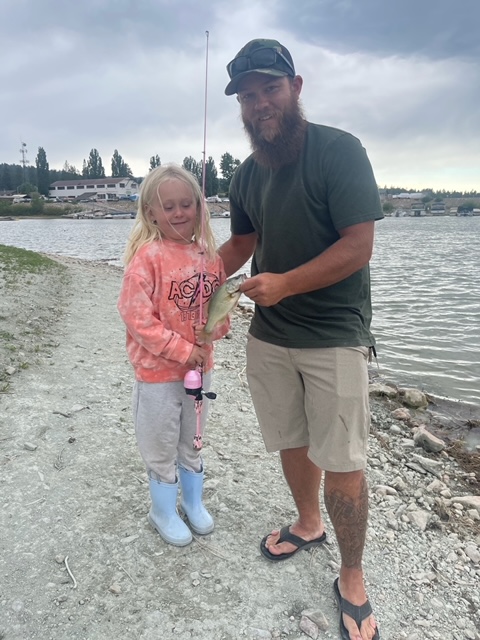 BY BLAKE WARREN
BIG BEAR LAKE – Trout fishing is holding strong in the early stages of summer at Big Bear Lake, though warmer temperatures are forcing anglers to shift tactics a bit to put together some nice stringers. More warmer days mean rising water temps, and that combined with a shifting thermocline have changed the trouting game at the lake heading into July.
"Warmer temps have been pushing the trout closer to the dam, and the water's poor oxygen content down deeper has been forcing the rainbows up to the top of the water column," said Aga Dabrowska at Big Bear Sporting Goods. "Shoreline anglers are having the best luck between the S.S. Relief and the buoy line with slip bobbers rigged between 3 and 5 feet. Bait choice hasn't seemed to matter much lately. PowerBait, Zeke's, salmon eggs, Mice Tails, marshmallows and nightcrawlers have all been getting the job done from the banks."
"Trolling with 'crawlers or the usual lures (namely Needlefish, Thomas Buoyants and Rapalas) has been effective as well," he continued. "The trick is to stay near the 5mph buoys. Key depths have been from 3 to 5 feet near the dam and 10 to 15 feet near Boulder Bay due to better oxygen levels toward the east end of the lake."
Fishing for Big Bear's warm-water species has also been solid as of late, with an improved bass bite, steady catfishing and plenty of carp to target still on the menu. There are still some straggling spawning bass – both largemouth and smallmouth – up in the shallows but more fish are shifting to post-spawn mode, which has them getting considerably more aggressive along with the warming water temps.
This development includes a solid reaction bite early and late in the day that includes some fun topwater fishing. Whopper Ploppers, frogs, poppers and buzzbaits are all getting some whacks up top lately. Along with topwater, cranks, Flukes, smaller blade baits and Senkos and Texas rigs are also working for grabs.
The warmer water temps also have the catfish showing in better numbers, Dabrowska added, while plenty of carp are still cruising the shallows as solid targets for bowfishermen as well as anglers targeting them with dough baits or 'crawlers on the bottom.