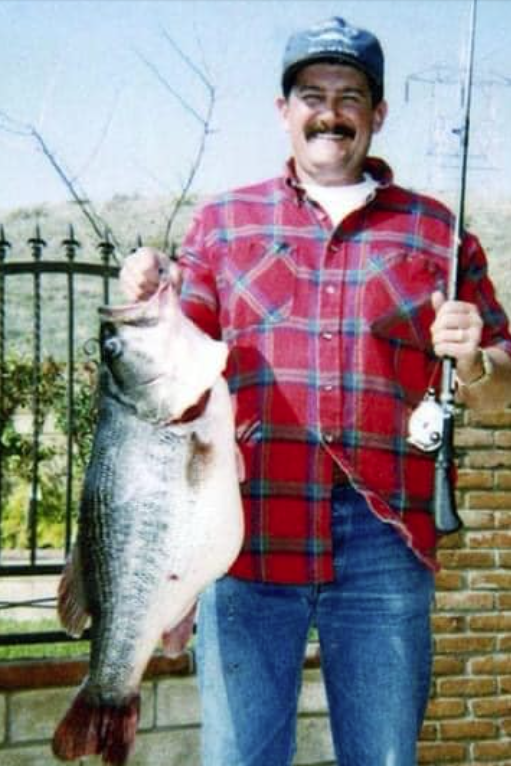 Bob Crupi convinced the bass-fishing world the next world-record bass would come from SoCal
BY MIKE STEVENS
CASTAIC— Legendary trophy bass angler, Bob Crupi, passed away at his home at 70 years of age on November 14. Retired following a 34-year career with the LAPD, Crupi was a mainstay at Castaic Lake where he had a dominant run on giant largemouth in the '90s that included two of the top 10 bass caught all time.
Crupi's biggest was a 22.01 pounder he caught at Castaic on March 12, 1991 that currently stands as the third-largest largemouth bass on record. That bass sits behind only Manabu Kurita's (2009, Lake Biwa, Japan) and George Perry's (1932, Montgomery Lake, Georgia) which are tied for the world record at 22-pound, 4-ounces. Crupi made that catch just over a year after he bagged a 21.01 pounder at Castaic that is currently #7 on the list. As it turns out, Crupi's birthday is June 2 – the same date on which Perry caught his fish over 90 years ago.
As a guide on Southern California's top bass fisheries, Crupi guided countless anglers to personal bests, many of which were double-digit fish-of-a-lifetime ranging from 10 to 16 pounds. He used live crawdads almost exclusively as did Dan Kadota who fished with Crupi for some time. Those two partnered up on the popular video, Bodacious Bass, which shared some elements of their big bass playbook that included a dual-anchor technique for keeping the boat precisely where it needed to be.
Crupi's incredible catches in the early '90s had the bass fishing world convinced that the next world record largemouth would come out of Southern California. According to many written accounts, Crupi was generally accepted as the greatest bass angler alive starting in the early 1990s. There are some who were of the opinion that Crupi's biggest should have claimed the world record due to the uncertainty surrounding the Perry fish.
The only reason Crupi's 22.01-pound bass does not stand as the California state record is, once he realized it did not beat the world record, he chose to release the egg-laden female back into the lake rather than wait for Department of Fish and Game staffers to arrive and certify the catch.