BY DYLAN DEPRES
The winter gap from Jan. 1 – March1 can take a toll on SoCal's avid party-boat anglers who are dying to have a fish tug their line. Some boats are offline due to yearly boat work and renovations while others will wait out the gap until rockfish reopens in U.S. waters. Luckily for the anglers who cannot wait, some boats offer trips to Mexican waters during this  period to target yellowtail, rockfish, and lingcod. They often fish the waters around Punta Colonet; the Relentless out of H&M Landing offers these trips every year.
Capt. Mikey Franchak of the Relentless is no stranger to fishing cod. He's run winter trips in Mexican waters for years, and even when the yellows prove to be elusive, he'll find the right conditions to connect with bottom grabbers. On our trip, he mentioned to me that, "he's totally comfortable being the only boat within sight bottom fishing, and he even prefers it."
We made the 120-mile trek down to our destination just above the Punta Colonet high spot proper. Capt. Mikey announced that we'd spend some time looking for yellowtail along the ridge we were at, and to have a full-size yo-yo iron tied on with 40- to 60-pound test. After a while of searching, the yellowtail were nowhere to be seen in the morning.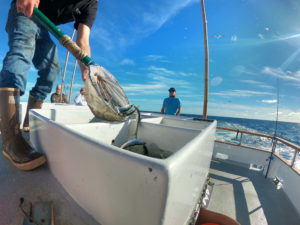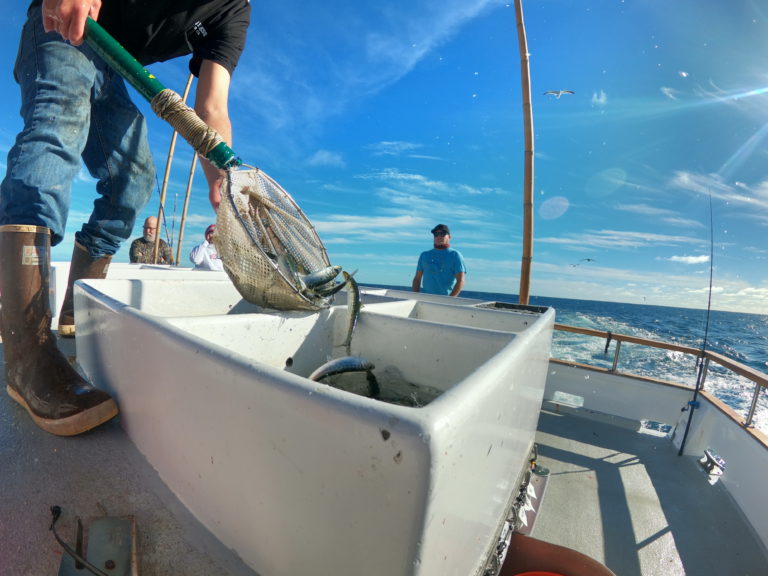 This was no problem as most anglers were excited to rope in some rockfish and lings. Franchak advised us to tie up a triple dropper-loop rig (legal in Mexico) with 8 to 12 ounces of lead as we'd check out some shallow water areas.
Our "shallows" were 180 to 240 feet deep, and anglers were fishing triple dropper-looped sardines and a variety of jigs. The shallow water fishing was good, and we started off catching mostly lingcod that were either just over or just under the 22-inch size requirement. Plunking away, on this initial drift we caught most of our lings for the day and a few monster shallow-water reds.
Then we headed deeper looking for reds, around the 360-foot depth range, give or take. At least 16 ounces of lead were now necessary as both the wind and current were starting to pick up. First we checked a few spots that were up to 400 feet deep, and put a few on the boat. Some jumbo starry rockfish, olive rockfish a.k.a "Johnny bass," chilipeppers, and our target species vermilion rockfish were hooked. The standout reds were 6 to 9 pounds – huge. Anglers who put in their time with the suggested rigs were rewarded handsomely. Those who fished too light of a sinker, or didn't maintain bottom contact were left more empty handed.
Eventually we went even deeper, still, and tried out depths of about 500 feet. With the bottom current ripping, anglers needed to fish at least 24 ounces of weight to fish properly. More reds and other miscellaneous rockfish were scratched out, including more quality models. However the 360-foot range was better, so we went back and spent most of our time in that depth both drifting and on the anchor.
 Our final fish count for our 16 anglers was 11 lingcod, 50 reds, and bag limits of miscellaneous rockfish. I personally managed 3 reds including the monster pictured which pushed the scales to nearly 8 pounds. While I landed 3 lingcod earl in the day, they were all just shy of keeper size. The balance of my big limits was full of big tasty starries, bocaccaio, and Johnny bass.