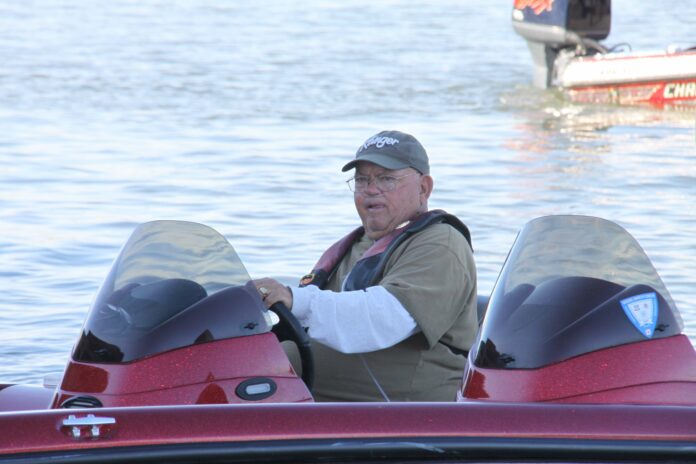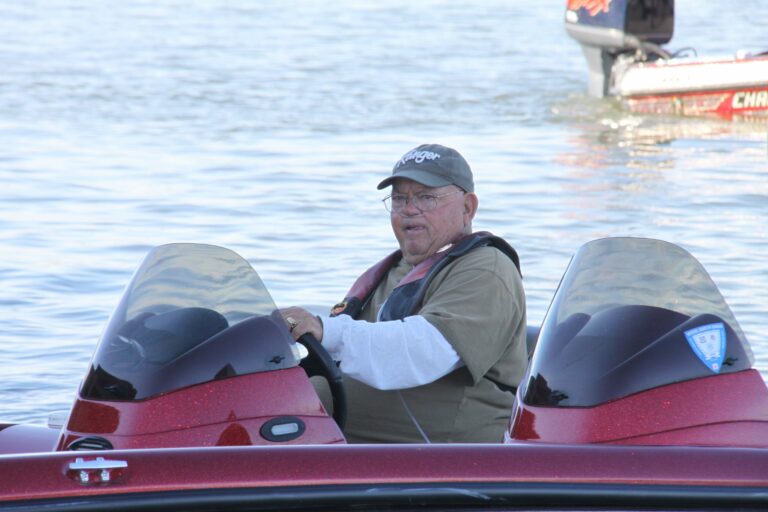 BY JODY ONLY
Special to WON BASS
It has been said that people only become legends when they die. California angler Bayless "Dee" Thomas proved that untrue, making history, spawning careers and shaping the sport of bass fishing as we known it throughout his lifetime.
The "Father of Flipping" launched his way into his eternal rest on July 18, at the age of 85.
Very few anglers have the honor of being synonymous with an angling technique. Thomas is one — earning his Father of Flipping moniker by cultivating the flipping technique more than a half-century ago.
His contribution of flipping to the bass fishing world was the basis of innovation for all modern-day flipping gear — from flipping sticks to rod guides to elevated casting decks on bass boats (flipping decks). His accomplishments have earned inductions into the Freshwater Fishing Hall of Fame (2000), the California Outdoors Hall of Fame (2006), and the Bass Fishing Hall of Fame (2007).
"It all goes back to '64 or '65 when I was on a family vacation in Clear Lake, Calif.," he would explain when he talked about the origin. "I saw two guys that showed me something different with a 16-foot, collapsible fishing rod that looked something like a cane pole. They said they were 'tule dipping.'"
A decade later, with a tournament-legal adaptation of that dipping pole — the predecessor to the flippin stick — Thomas and his "tule dipper" unleashed a bass beat down like none ever seen in the competitive fishing world at the 1975 Bassmaster Invitational on Bull Shoals. The sport was forever changed.
"I beat the field by over 10 pounds and should've won by more than 30; I had the fish on to do it," he would say when he relived that original bass battle.
In his heyday, Thomas chose to decline the offers to tour the country as a pro bass angler, opting to stay in the West with the stability of a regular day job as a manager at Safeway. It was a decision he felt best for his family; however, he continued to pass on his flipping skill, experience and knowledge to fans and protégés throughout the years, including top western anglers such as Dave Gliebe, Gary Klein, Ish Monroe and Bub Tosh. Many credit their career to the man that has also been called the "King of the Delta."
Although passing seasons wither all, no amount time atrophied Thomas' love for fishing.
In his 70s, he made a run at a 2015 Bassmaster Classic qualification, fishing through a Team Championship qualifier. "I love to catch 'em, but at this stage in my life, it would be too much work to go back East and fish; but it doesn't mean I don't want to qualify and win it," he remarked at the time."
Thomas competed as recently as this 2022 season, where in May he sat in the top trio for Angler of the Year (AOY) points race with his current team partner Grant Olguin. He may not have the opportunity to take the trophy at this year's Tournament of Champions (TOC), but in his own words he had, "already won just about everything there is to win."
"I've won a Bassmasters," he has shared. "I've won a Red Man. I've won WON BASS, New Bass, West Coast Bass, American Bass Anglers, Angler's Choice — just about everything that's come down the pike, I've won it. I've qualified for the Bassmaster Classic, the All-American and every TOC that's been held out West."
Over the past five years, Thomas has confined his competition to his home waters: the California Delta. The west's 1,000 miles of waterways that make up the Delta will never be the same without his red Ranger making its way through the tides on tournament days. He will be missed by competitors and fans alike.
Services for Thomas are anticipated for the fall.
Dee Thomas: February 10, 1937 – July 18, 2022