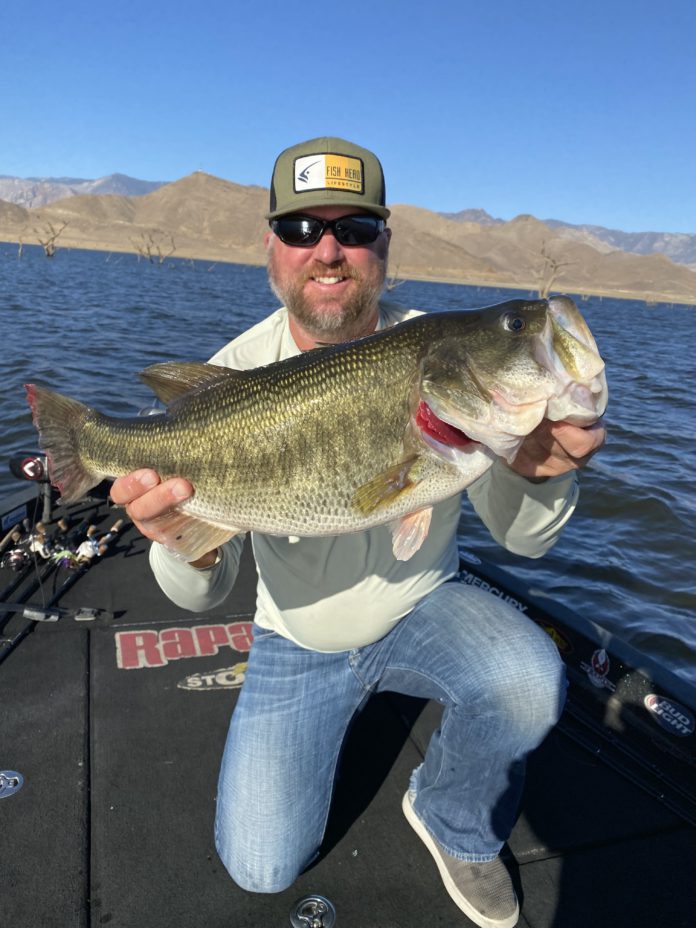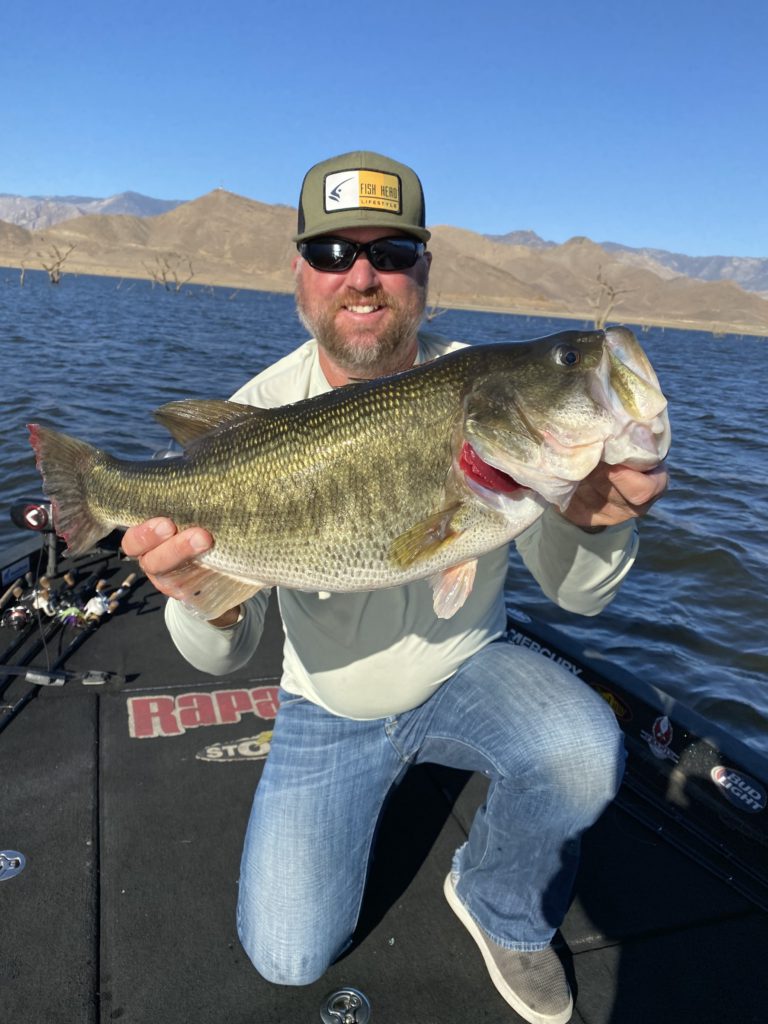 LAKE ISABELLA – Weather extremes and low water levels are two factors that typically have a negative effect on fishing, but Lake Isabella is one fishery that seems to shrug that kind of stuff off better than most California fisheries. Maybe the fish there are just used to it, regardless, the fishing at "Izzie" has been decent across the board even following some torrential downpours and with a lake level that's currently south of 10 percent of capacity.
"Fall is definitely here with nights getting cooler and shad getting more active," said SoCal guide Rusty Brown (RustyBassHook.com). "Bass are starting to feed up for winter and are chasing down chatterbaits, spinnerbaits and cranks. It's mostly a quality bite, one to five fish with a full day of work. Winds have been up and down, and the water temp is 63-67 degrees and dropping."
That "quality bite" was exemplified by a flawless 10-pound largemouth Brown bagged with a spinnerbait with some wind blowing. He told Western Outdoor News that along with blades, he's also getting into nicer bass with jigs and Texas rigs. Brown said those slower presentations should only connect with more Isabella hogs as conditions continue to cool.
The crappie bite popped back into the fold a few weeks ago, and it's hanging in there even though this is hardly the time of year for it. Boaters plunking offshore structure with jigs or minnows are getting the best of it. Moving from one pile of rocks or sticks to the next until a group of slabs is located has been the way to get after it. The area around French Gulch and Engineer Point has been the most productive for panfish.
Catfish have been consistent biters for months and early November has been no different. Mackerel, garlic nightcrawlers, shrimp and dip baits have been connecting anglers to quality whiskerfish. There are some scattered holdover trout for those targeting them on spoons trolled on leadcore or floating baits sent into deeper water, but it's been scratchy at best overall, and clearly there are better options.