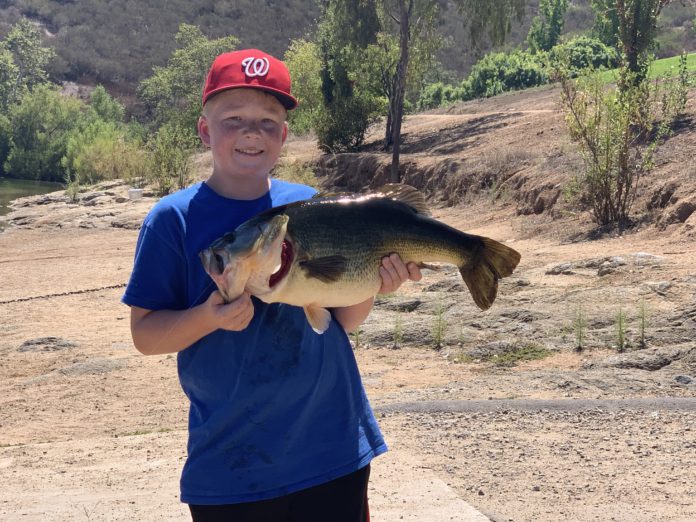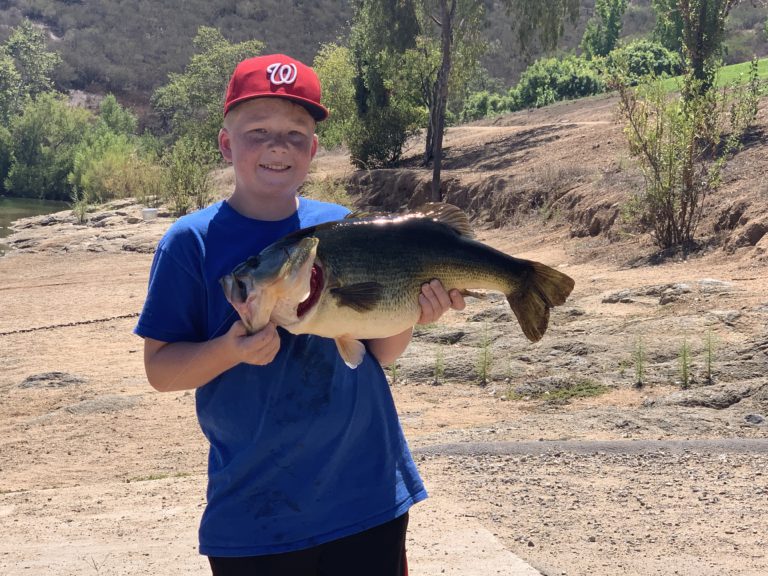 BY MIKE STEVENS
POWAY – The big bass scene at Lake Poway has been quiet for the bulk of summer, but a young angler reminded us all what the fishery is capable of when he weighed in a double-digit largemouth. On the other hand, catfish action has been steady all season with the final stock date of the year this week, and it's a big one.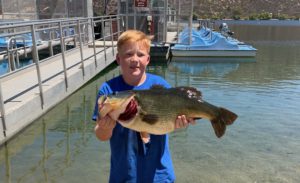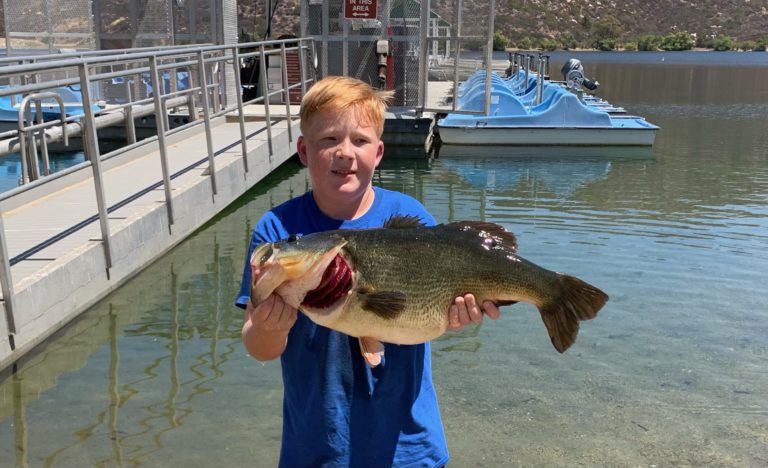 The big bass bell was rung by 11-year-old Otto Aronson who was working a 5-inch Texas-rigged Senko from shore. He had just made his way on to the Fishing Pier when he made a cast only to have it inhaled right away. Aronson landed the fish after a 5-minute fight, and it weight 10.5 pounds on the scale at the dock.
Beyond that, bass fishing hasn't been making a lot of noise, but there also hasn't been many anglers getting after them. Part of the reason for that is the fact boat rentals are still not available after the dock sustained some damage during a late spring windstorm.
Catfish are slated to be stocked on September 3, and that's going to be a 1,200-pound delivery. Lake Poway was a stocked five times this summer with between that amount on up to 1,300 pounds going in on July 9 and 23, August 6 and 20 and finishing up with this week's load. While the stocking is coming to an end, this is a lake where cats can be legitimately targeted on a year-round basis. Cut mackerel on light line down to 6-pound test with little or no weight is a great way to hunt for channel catfish and even the resident giant blue cats that are caught and released several times a year at Lake Poway. The final date for night fishing is September 4.
There has not been a hard date for trout stocking to kick off nailed down yet, but when it's made official – or even when it's rumored – it will appear in the pages of Western Outdoor News as well as in the fishing reports section of WONews.com.
er.