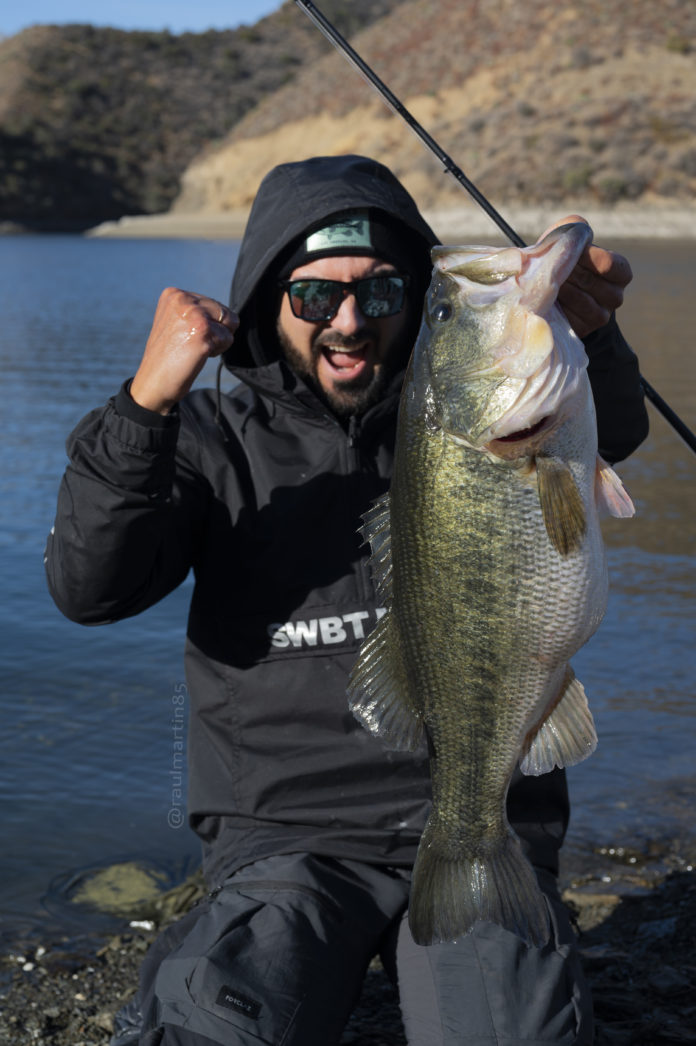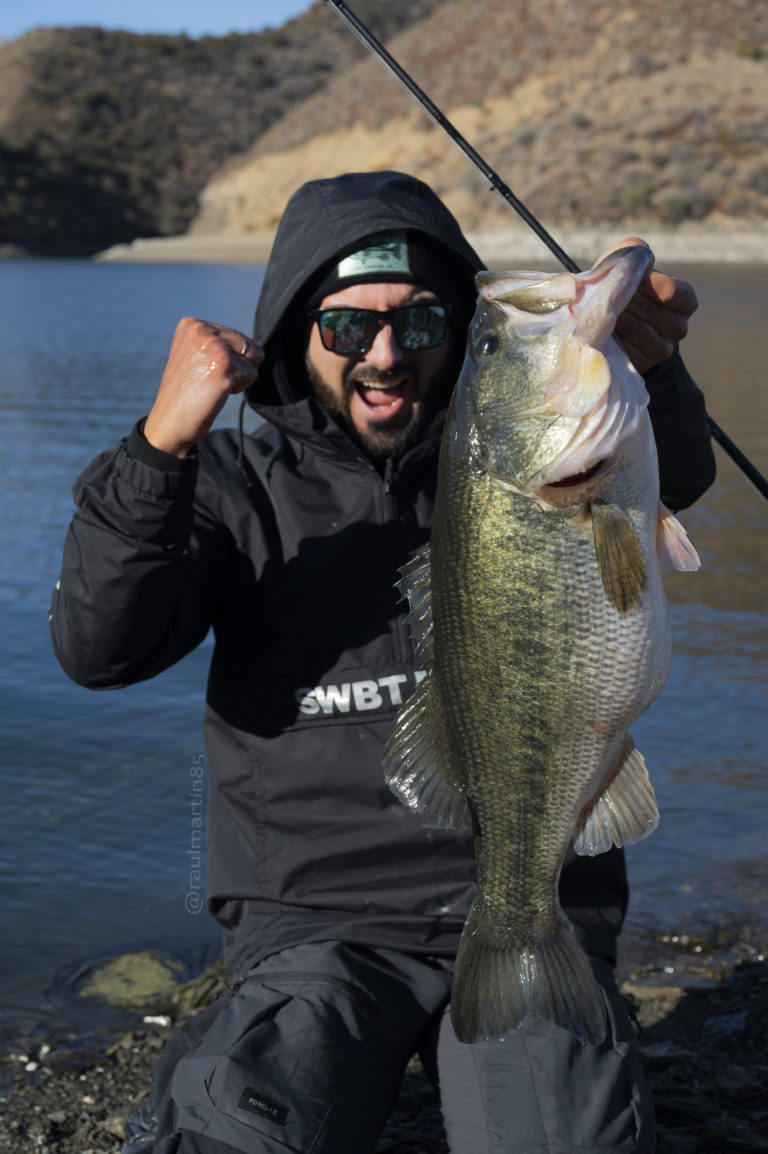 Big winter stripers also falling victim to big baits
BY BLAKE WARREN
 GORMAN – What began as an international vacation with the intention of fishing a Southern California lake with aspirations for a new personal best largemouth bass became a reality for Raul Martin from Madrid, Spain last week. Visiting the Los Angeles area early in the new year, Martin hooked up with Guppies Fishing Adventures guide Lorenzo Sandoval with the intent of heading to Castaic Lake in search of a SoCal trophy, but when the day came the winds were blowing pretty heavily and they opted to adjust on the fly and head to nearby Pyramid Lake instead — what a darn good choice that would end up being in the end.
"The conditions were cold, about 40 degrees when we arrived at the lake, but the overall bite was great considering we were throwing strictly swimbaits," Sandoval told WON. "We were fishing from shore and working the east side of the lake when Raul's lure immediately got stopped in its tracks. At first he thought he was hung up but quickly realized he was in the bass battle of his life. He got it to the net and it scaled out at 11.3 pounds, a new personal best and one of the biggest bass I've seen come out of the Los Angeles area in a long time."
Sandoval said he and Martin were throwing 8-inch Huddleston Deluxe swimbaits on 50-pound braid rigged on Shimano Calcutta Conquests, and that they netted a total of 10 largemouth on the day fishing the Hudd, including the 11.3 and a 6-plus pounder. "People from all over the place consider Castaic as the place to try and break your PB, and that was originally where we were going to go, but the wind was bad and we rolled the dice and went to Pyramid. And boy are we thankful we did," Sandoval added.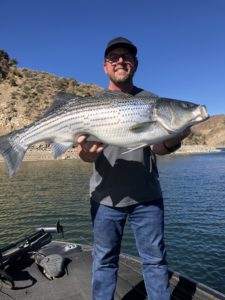 Not to be too outdone, Chad Curtis from Tackle Express in Santa Clarita hit the lake Thursday in search of big striped bass. In most Yoda-like fashion – find one, he did –
connecting with a 21-pound winter lineside while throwing an 8-inch Lunker Punker. A handful of nicer swimbait stripers are showing on the big baits after a few trout plants this past month, including a DFW stock early this past week. Shane Thomas of Bakersfield also landed a hefty model at 17.23 pounds just prior to the weekend on a swimmer as well. Striper anglers are also finding some success on the troll and bait soakers are finding some biters on anchovies and lugworms.
Shifting gears back to the bass bite, underspins, tailspins, ice jigs and spoons are getting some attention on main lake points wherever there's bait present, while there are also some solid jig fish being hooked around Spanish Point with a few crawdad crank fish mixing in. Otherwise it's been your standard issue finesse plastics on drop-shot, darthead or Ned set-ups finding the majority of other recent bites.