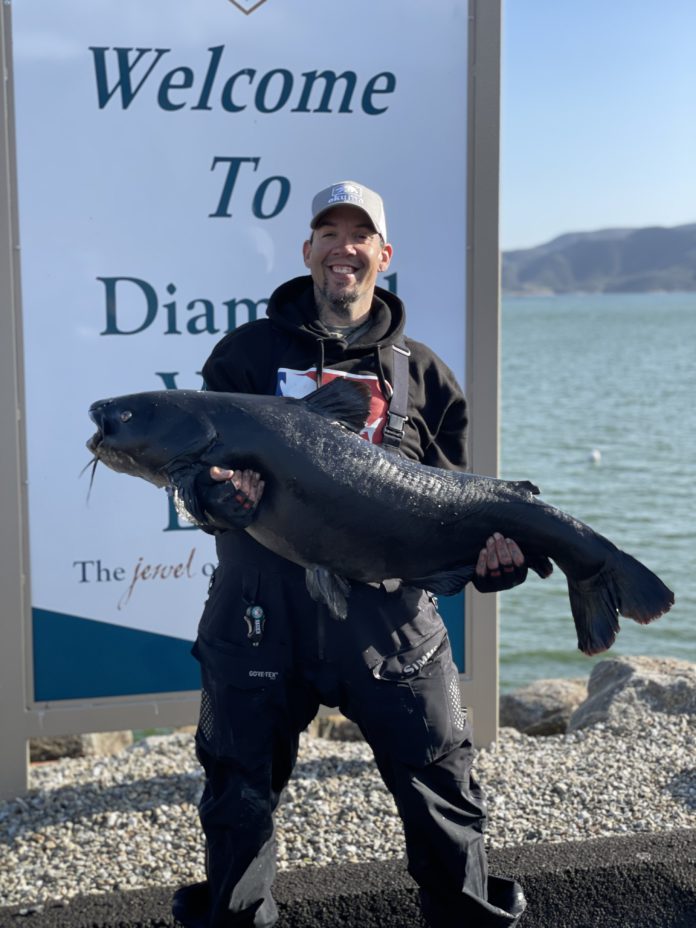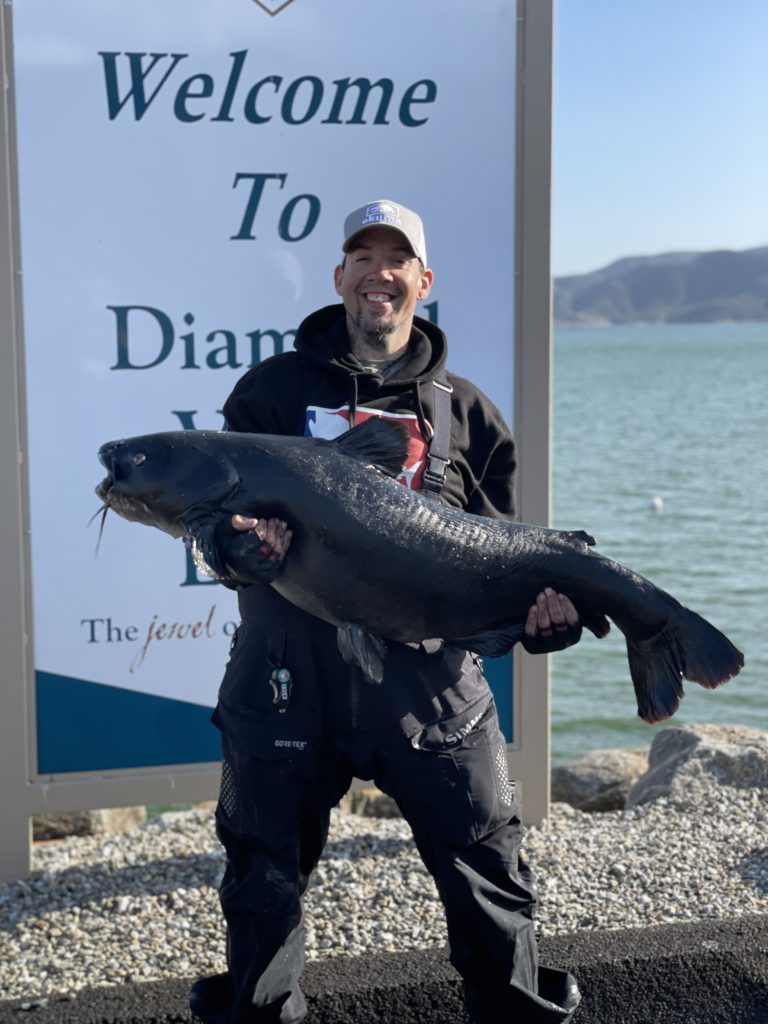 BY MIKE STEVENS
HEMET – Most of the major Southern California bass lakes are experiencing a steady improvement of the largemouth bite as the spawn draws nearer, and while Diamond Valley Lake is no exception, it does seem to shrug off low pressure systems and stay the course while other lakes seem to take a step back when the weather cools. The needle on the pre-spawn chew at DVL continues to point in the right direction, and recently a huge non-bass catch provided a nice surprise for one particular largemouth angler.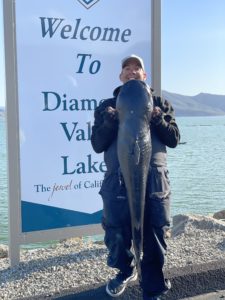 Gustavo Torrealba hit DVL with Ben Hinojosa to fish bass, and things took a turn for the crazy when a giant blue catfish inhaled Torrealba's Bass Patrol Jig with a Berkley Chigger Craw trailer. After maxing out his heavy Okuma TCS flipping rod and 12-pound Seaguar Invisx, he landed what the big cat that would ultimately tip the scale at 51.08 pounds. The lake record blue catfish was a 56.87 pounder caught by Richard Stilliter.
Those guys did connect to decent numbers of nice largemouth in the 3- to 4-pound range. The bulk of that work was done with that jig/trailer combo as well as 6-inch worms in "deeper water." Hinojosa did stick a solid largie on a Storm glidebait to round out the day.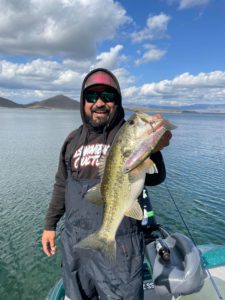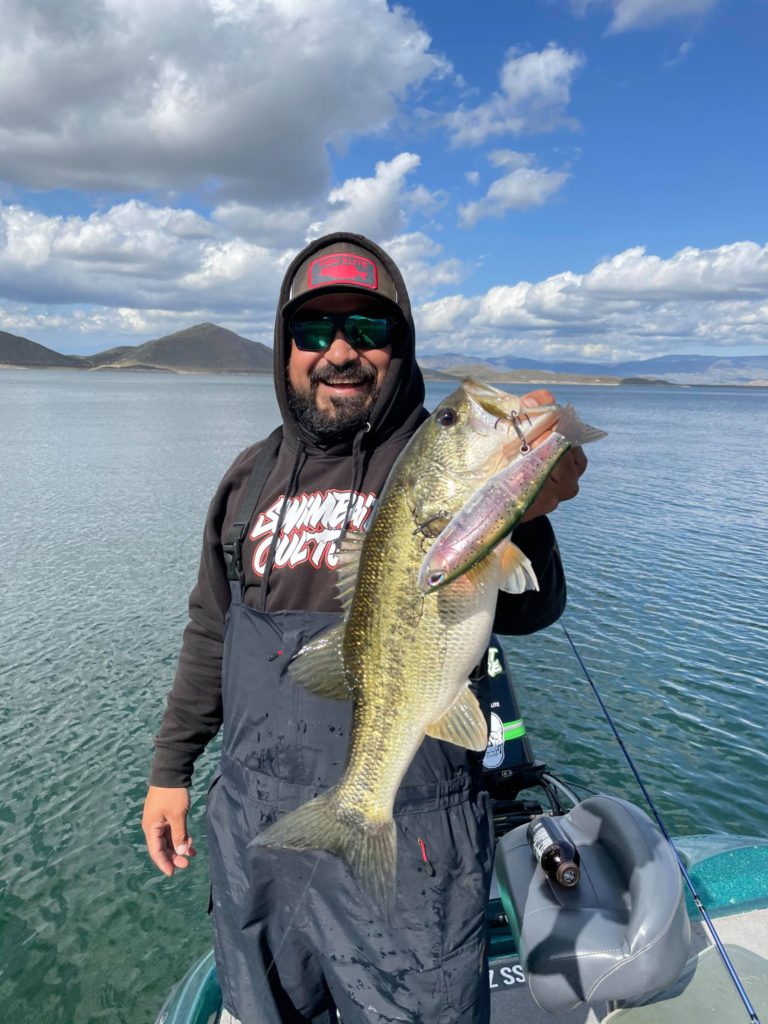 Former WON BASS U.S. Open champion Rusty Brown has also been mixing in that deep bite along with the shallow fish for his guide trips on DVL. He told Western Outdoor News fish are still moving shallow, and he's using a lot of jigs, green pumpkin Brush Hogs, Senkos, 7-inch Roboworms in Margarita Mutilator, Morning Dawn and Aaron's Magic in 15 to 25 feet of water. Brown personally nailed a couple good ones, one on a 6-inch Roboworm in Ehrler's Edge which he said is a "great early spring color for DVL" and another real toad on a Brush Hog. He singled out the Quarry, Saddle Dam and Rawson Cove as productive general areas but did add "the algae is starting to get green and chunky in some areas."
Art Hill is another SoCal guide who reached out to WON with some current intel on DVL. He said the bite is still improving as the water temperatures continue to rise. He's found water from 58 to 62 degrees from morning to afternoon, and his clients are doing well on Senkos, Ikas and California Reservoir Lure jigs along the South Shore and around main lake points.
There is no official date for the next trout plant, but the way things have been going, anglers should look for one sometime in the middle of the first week of April.