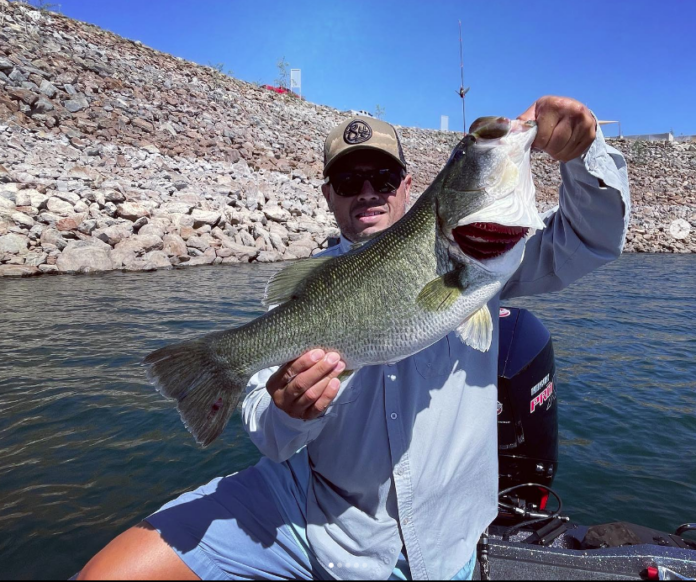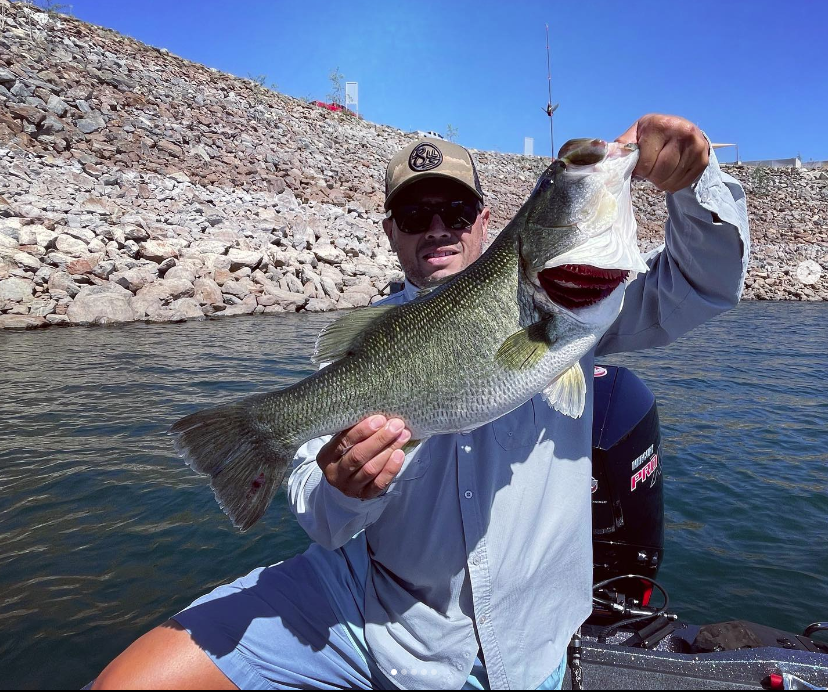 BY MIKE STEVENS 
HEMET – Late summer into early fall has been consistently inconsistent with the possibility of sticking a larger bass making it all worth it for anglers willing to put the time in. Smaller, cookie-cutter largemouth are there for the taking if simply getting bit and staying bent is the mission, but the bigger fish are showing up on big swimbaits.
"Overall, the bite is hot and cold at DVL," said angler Maurice Villareal. "Small bass are plentiful and biting Reapers or any small baitfish-imitating plastic, but the bigger bass are coming on bigger swimbaits. Bluegill imitations are a must as larger bass are hunting bluegill and other baitfish 10 to 20 feet own in the water column. Five quality bass including a 9.9 and an 8.1 made for an epic morning. The big fish are there, you just need to figure out exactly what they want which is the most difficult part. They all looked very healthy which is great news considering the lake continues to drop."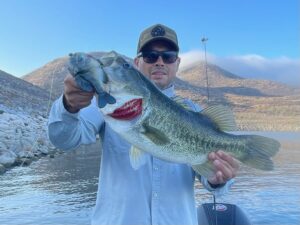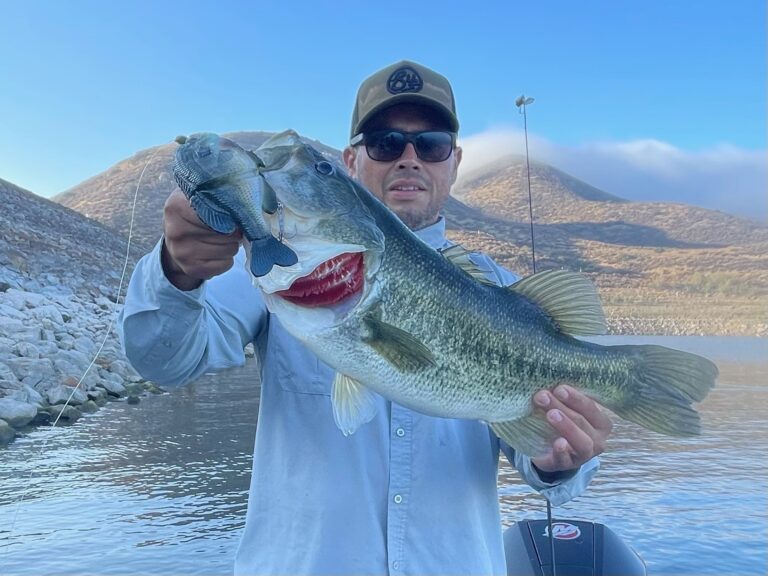 Villareal went on to suggest bringing a variety of glide- and wakebaits in a variety of sizzes an colors, and he mentioned he was using a Big Bass Warriors Glide Bait.
"Big Gus" Torrealba is as familiar with that game at DVL as he is with appearing in the pages of WON with big catches out of his favorite lake. He also touched base with WON with some thoughts on that particular bite.
"With the fires coming to an end, Diamond Valley Lake reopened and greeted me with some big fish, 6- and 7-pound chunks on the big baits, and the right conditions helped the big ones bite," said Torrealba of Fish Elite."
The lake is going into its fall transition already with lots of baitfish shallow in cover, and the big ones aren't too far behind."
A couple of the big baits "Big Gus" mentioned was the new 86 Baits Big Glide and the Curtek Customs Slicker Guide.