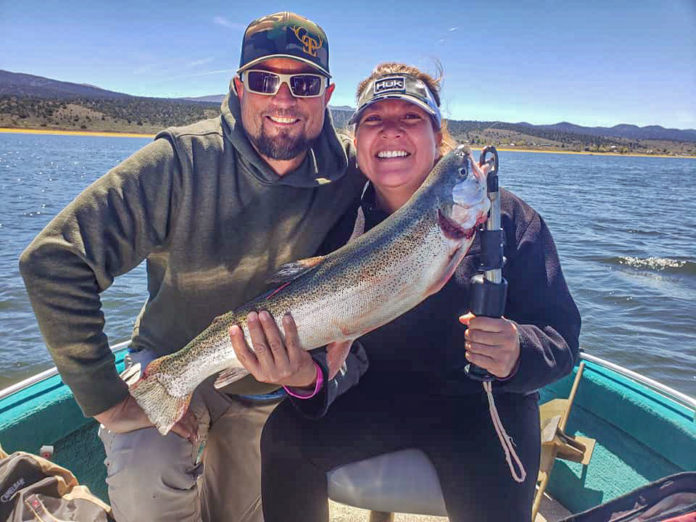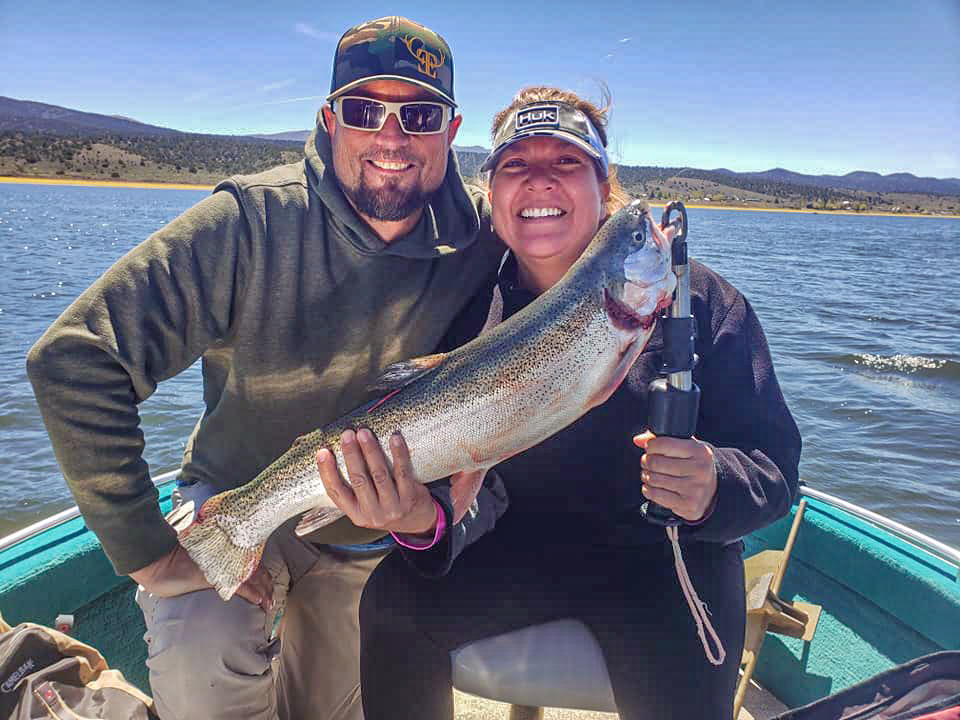 BY ERNIE COWAN
MAMMOTH LAKES — The weather was perfect. Crowds were heavy and even the fish were biting as anglers eager to get into the high country flocked to the Eastern Sierra for the Memorial Day weekend. Gill Campos at Rick's Sport Center in Mammoth Lakes said the Memorial Day weekend crowds were larger than normal, the weather was idea and anglers enjoying the first weekend of open roads into the lakes basin were enjoying some "spectacular" fishing.
"We have seen a lot of 6- and 7-pound fish being caught and waters are cold, so fish are still near the surface," Campos said. The big 7-pound-plus rainbow from Mammoth Lakes was taken at Mamie with a nightcrawler from a float tube. A few nice brookies are also being caught at Twin Lakes.
The big water of Bridgeport Reservoir also turned on for bigger fish last week, producing a 10-pound rainbow and several 6-pound fish, along with near limits of nothing less than 4-pound rainbows on the stringer.
Erica and Jason Guisa from Ridgecrest spent a day on Bridgeport Reservoir with guide Ken Hoffman, landing browns, rainbows and a nice perch. Erica came in with bragging rights, boating a 6-pound, 10-ounce rainbow taken with a trolled nightcrawler.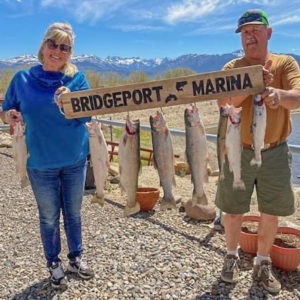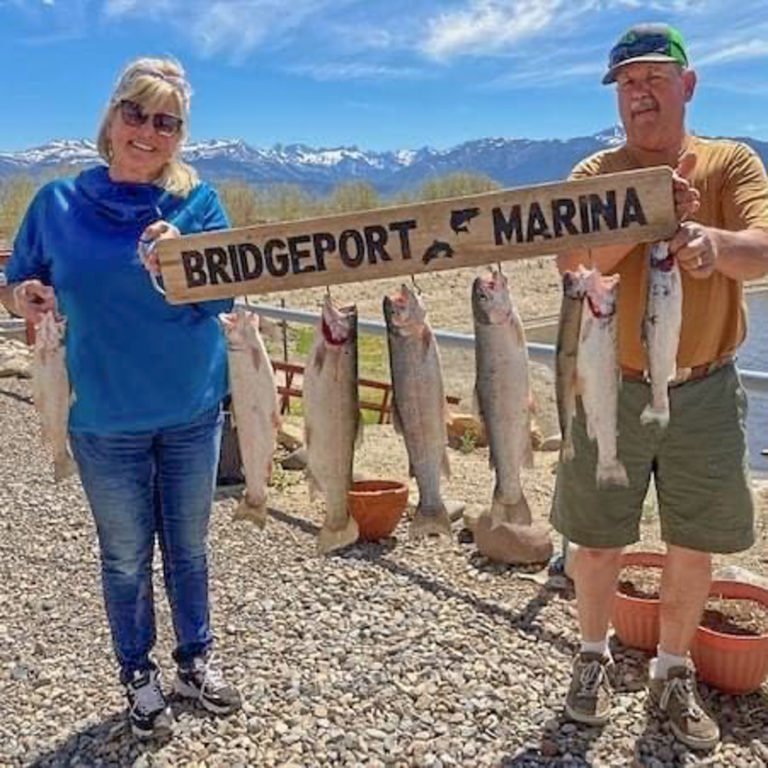 Jim Reid at Ken's Sporting Goods in Bridgeport said anglers at the reservoir are reporting excellent fish with boats averaging 15 to 20 fish per day.
"Both trolling and still fishing from boats have been very good, with bait anglers are doing the best over near Rainbow Point with Mice Tails, Pinched Crawlers, PowerBait and inflated crawlers," Reid said.
Bridgeport Reservoir received a load of Oregon trophy rainbows just before the holiday weekend. Trolling has been best with nightcrawlers, Rapalas and Speedy Shiners, while shore fishing has been a little slower, with a few fish coming out near the dam.
The ideal Memorial Day weather also brought crowds to Twin Lakes in Bridgeport, where anglers were coming in with stringers of 1- to 4-pound fish. The inlets at both lakes seem to be hot spots. The Twins and Robinson Creek were also stocked with larger Oregon rainbows, thanks to the efforts of the Twin Lakes Trout Foundation.
Carolyn Webb at Virginia Lakes Resort said holiday crowds were lighter than normal, but anglers were catching holdover rainbows. Stocking of larger Bridgeport Fish Enhancement Foundation fish is planned this month and throughout the season, in addition to trophy trout purchased by Mono County.
The Lee Vining Chamber of Commerce continues to buy trophy trout for area waters, and happy anglers are doing their part by catching them. Little Anabella Valadez, 7, from Yucaipa out fished everyone in the family, pulling in a 5-pound, 12-ounc rainbow from Lee Vining Creek using rainbow PowerBait. Highway 120, the road from Lee Vining into Yosemite is now open, allowing anglers access to Tioga, Saddlebag and Ellery lakes.
The big news from June Lake Loop was the opening of Rush Creek to fishing. New DFW regulations have closed the creek until the Saturday before Memorial Day.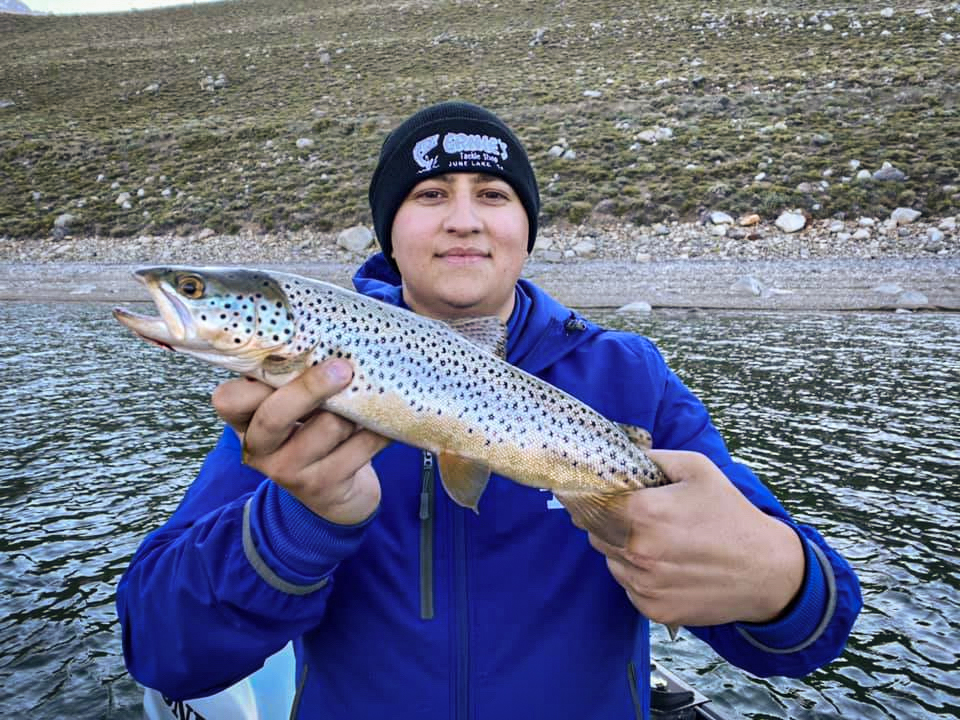 The folks at Ernie's Tackle and Ski in June Lake said there only a few early reports from Rush Creek, but anglers were coming in with mostly rainbows and a few browns in the early going.
June Lake continues to stock their own trophy rainbows that have been raised in pens in the lake, along with a load last week of 3- to 5-pound Oregon rainbows. These fish seem to like June Lake, with Garrett Masciel landing a 7-pound, 8-ounce rainbow while tossing a Mice Tail from shore on 2-pound line.
Gull Lake has stayed in the action, with good numbers of fish being caught from boats, mostly in the bay near the reeds. Shore fishing as produced fish but has been a bit slower.
Andrew Jones at Silver Lake Resort said anglers are catching fish everywhere, but the best action has been from boats. No huge trout this week, but several 3-pound-plus rainbows were checked in, and they were caught with just about everything from Thomas Buoyants to Mice Tails and PowerBait.
Grant Lake continues to be a brown trout epicenter. The savvy brown bagger will head out just before sunset and slow troll a Rapala. That combination will get browns to about 20 inches.
More bad news from the California Department of Fish and Wildlife, which has announced that all fish planting from the Hot Creek Trout Hatchery in Mono County has been suspended due to a bacterial outbreak detected at the facility.
Fortunately, local stocking efforts ramped up last year when other state hatchery stopped production because disease. Local foundations, landings, merchants and both Inyo and Mono counties contributed to efforts to purchase trout from Oregon to stock local waters.
Fishing, and more importantly, catching at Crowley Lake for bigger rainbows and cutthroat is epic right now, according to local guides.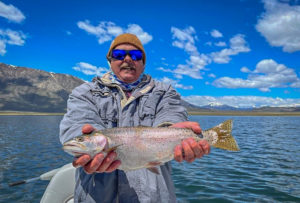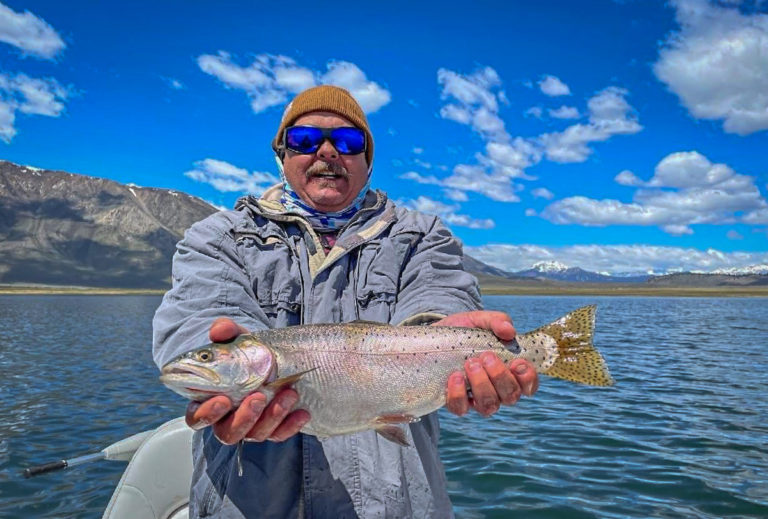 "The rainbows are in full color and the cutthroat are really fat and on the chew," according to guides as Shon E Guide Service.
The bait dunkers are doing well with inflated nightcrawlers in 16 to 25 feet of water, but Gulp! Eggs and peach PowerBait have also been successful. Thomas Buoyants and gold Kastmasters have been working for those tossing lures. McGee Bay, Sandy and Alligator points are seeing the most action, but just watch where the fleet is gathered, and you will know. The perch bite is also picking up.
Convict Lake received another load of 700 pounds of Oregon trophy trout and anglers are reporting a good bite. The biggest fish of the week was an 8.1-pound rainbow pulled in by Tamara from Fresno, who was tossing a minijig from the south shore. Anglers were also checking in with lots of limits of smaller, frying pan-size rainbows.
Rock Creek Canyon was wide open for the holiday weekend, with resorts, campgrounds and even the backcountry trailhead open. Jim King at Rock Creek Lake Resort said crowds were healthy for the holiday with "people anxious to get back outside and a normal routine."
He said fishing at Rock Creek Lake and the creek were good, but mostly pan-sized fish were being caught. Power Worms, any color PowerBait, salmon eggs, especially in the creek, and Rooster Tails in red and black were all working well.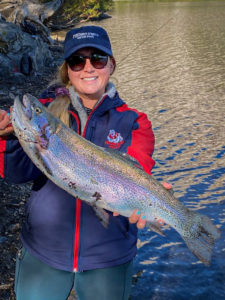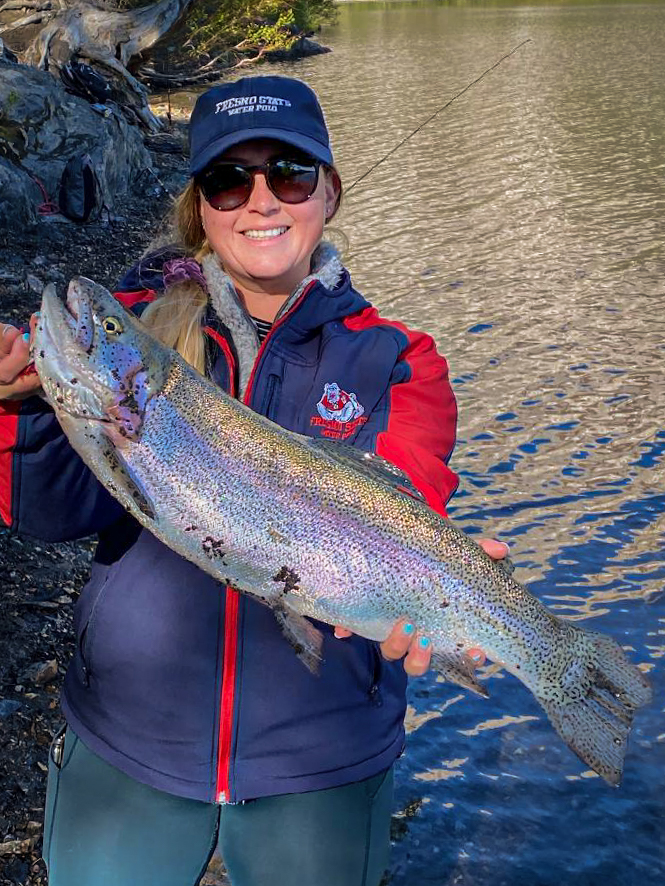 Stocking trucks arrived just in time for the holiday weekend in Bishop Creek Basin, and that boosted the action at Intake II and the creeks. Due to low water, trout have yet to be stocked in South Lake, but Jared Smith at South Lake Landing said there are plenty of holdover rainbows around to keep anglers happy.
"We had a full house and spectacular weather, but fishing was hit or miss," Smith said. That should change once water levels begin to rise and boats can be launched. Smith said he expects that to be as early as June 15, but by Father's Day for sure. At South Lake, boats are available and anglers have been connecting with fish at the inlets.
Sierra Bright Dot's owner/guide Fred Rowe reports that Bishop Creek Canal has been stocked with hatchery rainbows and fly anglers nymphing with Euro rigs and an indicator have been fooling the wild browns that inhabit the canal.
"This is a great spot for beginners to learn fly-fishing techniques. Euro nymph patterns that have been producing are Hot Spot Pheasant Tail nymphs in size 16, Rainbow Warriors in size 14, Butano nymphs in size 16, flashback gold ribbed Hare's Ears size 14, and green/gold Wire Prince nymphs in size 12," Rowe said.
He suggests using a size 18 beadhead flash back Pheasant Tail nymph,
size 16 Tiger Midge, size 16 Zebra Midge or a size 14 bead head flashback gold ribbed Hare's Ear under an indicator.