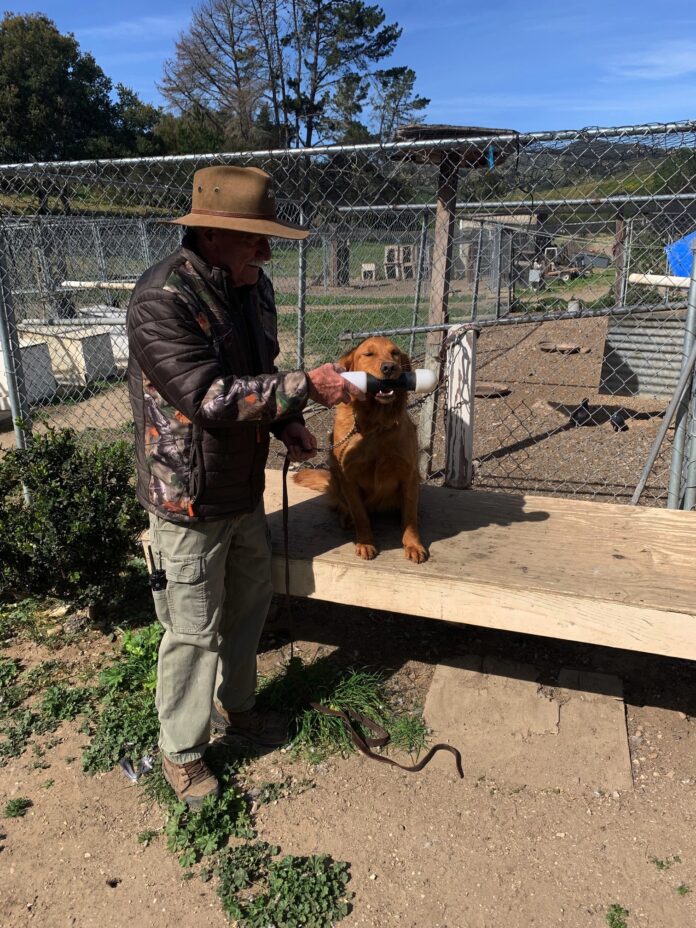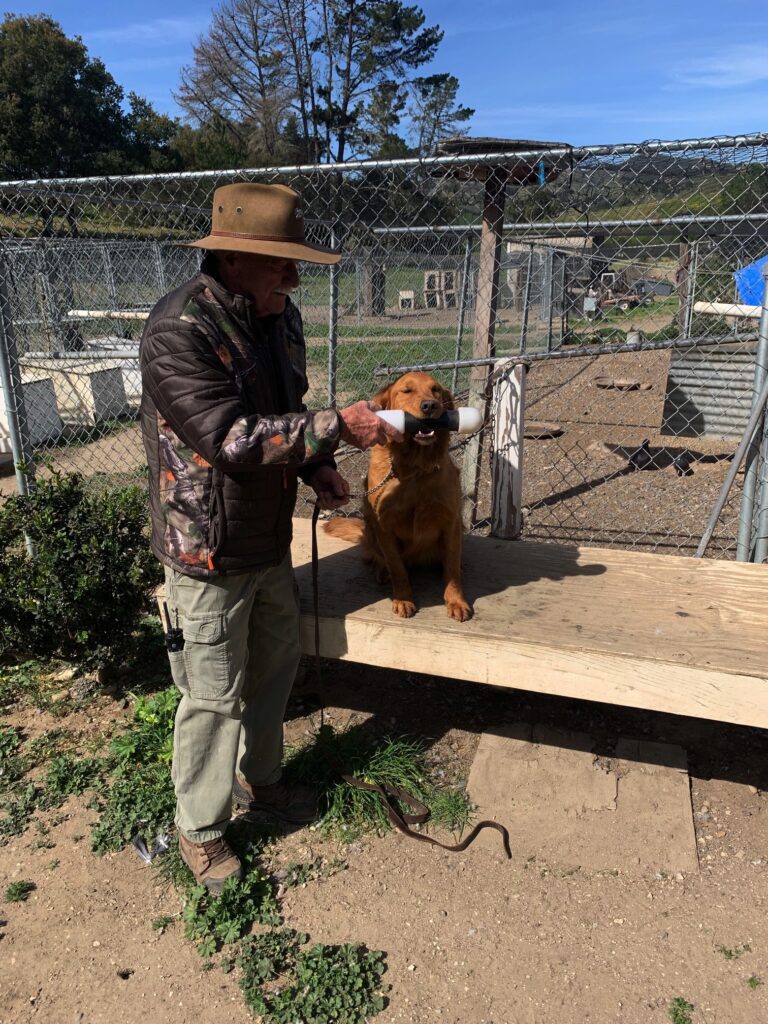 BY GRADY ISTRE
For decades, dog trainers have used a variety of raised devices as part of their training tools. Getting a dog up off the ground, and thus out of his comfort zone, is a tactic that has been widely used by professional trainers because it is very effective. I believe it puts the trainee in a more submissive state of mind, which avoids corrections and unwanted side effects. I use a table that stands just above the knee for teaching the "hold" and "fetch" commands, and a low platform out in the field when teaching steadiness.
Not only is the high table helpful in teaching the "hold" and "fetch," it's also a great place to school my pointers and setters on the "whoa" command. Of course, just isolating any given command is the best way to explain and teach anything new.
For fieldwork I use a 2'X2'X6" wood platform to aid in steadying all my trainees. It's amazing to see how quickly and effectively this training aid works when a dog is given an obvious specific area. Your student may be reluctant to get on the platform in the beginning, so it often takes a bit of patience and encouragement. But once your trainee gets comfortable with the process, he will eagerly jump up on the platform without any reassurance from you. He will get comfortable with its use and will eventually accept it as part of his everyday training. The platform's small space identifies exactly where he should sit and you can walk away to throw birds or bumpers when training alone. The platform is great for teaching the dog to honor while another dog performs.
Learning the self-control of remaining on the board will carry over to better obedience throughout all his training. Also, the habit of staying on the board can prevent a lot of potential bad manners such as creeping and breaking.  As always, if from the beginning, you set a high standard of performance in everything you teach, there will be less discipline required for compliance later on in your dog's training life. Your dog will gain confidence in every aspect of his work and become a proud partner with you, his handler.
Even so, not every dog can handle what I consider normal, everyday disciplinary training. For these "soft" dogs, trainers like myself seek out confidence-building ways to teach and advance them. The platform board is especially helpful for these dogs and I know that many hunters prefer soft dogs because of their naturally submissive nature. Their training usually takes a bit longer but is well worth the effort. As one client explained to me, "They just listen better." There's something to be said for that theory.
As a side issue, I have also used my platform box to help teach my trainees to jump in the back of a pickup truck. Placing the box just below the tailgate makes it much easier for a reluctant student to learn how to jump into the truck bed; the box is a confidence booster to an apprehensive dog. Through his eyes, it significantly reduces the height required to jump onto the tailgate. Before long, your dog will be so confident that the box will no longer be needed.
As always, dogs tend to better understand what performance is expected of them when the parameters are well-defined. In addition to the trusty platform board, I also use a 3-inch square piece of outdoor carpeting in everyday field training. It shows the dog where his position should be at your side. Working dogs can learn that they must stay on the mat until sent for the retrieve. This promotes the habit of remaining steady instead of creeping forward. You may have additional ideas for using a mat because it can be placed anywhere you need it to teach your dog self-control in his everyday life.
I know it's not rocket science fellow trainers, but it's amazing how simple things like an elevated 2-foot square box or a piece of carpeting can have such an impact on dog behavior.
Give it a try. I think you'll agree.