Colorado River Chain Fish Report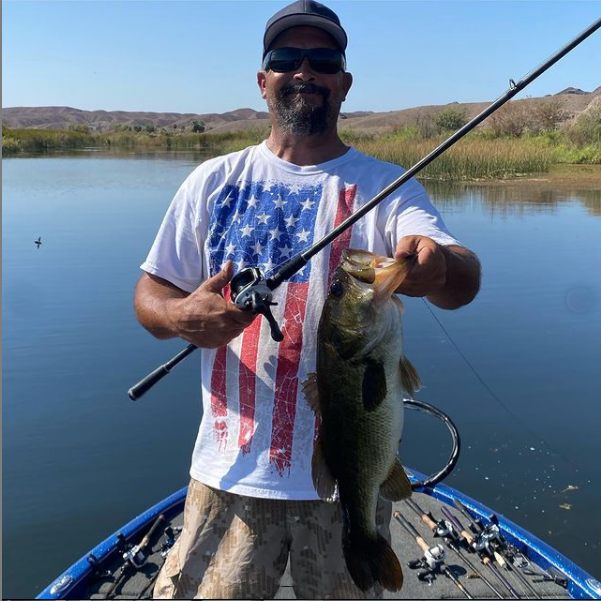 Updated September 13, 2021 
COLORADO RIVER
COLORADO RIVER (BELOW DAVIS DAM) – "Things have gone absolutely ballistic," said Mike Huseman of River King Tackle. Trout stocking is going on, and striped bass are up around Laughlin and Bullhead City where they are being caught on bright-colored jerkbaits. Bigger stripers are being caught on swimbaits, and four over 20 were reported last week. Black salties are working well when the water is higher in the afternoons.
LAKE HAVASU – Bass fishing remains pretty good here for late summertime numbers and the occasional big fish despite the heat — fishing early and late remains the deal for the most part. Fishing the tules from the river mouth down to Bill Williams has been the deal, with frogs, poppers, Senkos, drop-shots and Texas rigs all getting the job done. Shore anglers are also doing well on a mix of topwater, blade baits and drop-shots around docks and accessible coves. Striped bass are fair to good and coming on a mix of cut anchovy, trolled deep-divers and white Rat-L-Traps and the occasional swimbait or topwater bait tossed into an isolated boil early and late.
LAKE MEAD – Low lake levels persist here and continue to pose some challenges and it's pretty much one lane per ramp across the board at Callville, Echo Bay and Hemenway. There continues to be a lot of boiling fish in open water past Sand Island to Black Island and up to Saddle Island with swimbaits and topwater, you just have to move around and find 'em, said John Wood at Angler's Edge Guide Service. When the linesides push bait (most of which is small shad) to the banks there's also been more largemouth showing in the catch. The jigging spoon bite is also solid and usually produces better quality. The Vegas Wash remains somewhat of a dead zone, however. The Temple Bar area has been best for black bass with some topwater opportunity early and late and a variety of soft plastics working through the day. With the lower levels anglers are seeing more weed growth in the coves than usual, which could play a factor in the upcoming WON BASS U.S. Open, which is just three weeks out (Oct. 11-13). There's also been more bait and bluegill in the coves than most years. There's been a good catfish bite around Hemenway at the tire breakwater with anchovies, and it's also been good for whiskerfish near the dam, Wood said.
LAKE MOHAVE – Striped bass bite is almost non-existent, and the smallmouth bass bite that is normally dependable is also scratchy of late. Things are expected to pick up with the bronzebacks after the fall transition. Same with largemouth only they're a little easier to catch right now.
WILLOW BEACH – According to River King Tackle, striped bass action is spotty but some fish are being caught on trolled swimbaits, jerkbaits or anchovies and black salties. Largemouth and smallmouth are biting finesse plastics worked slow and downhill off points. Trout action is also up and down, but they're being stocked weekly so they're always a worthy target. They're biting PowerBait and Joe's Flies.