Colorado River Chain Fish Report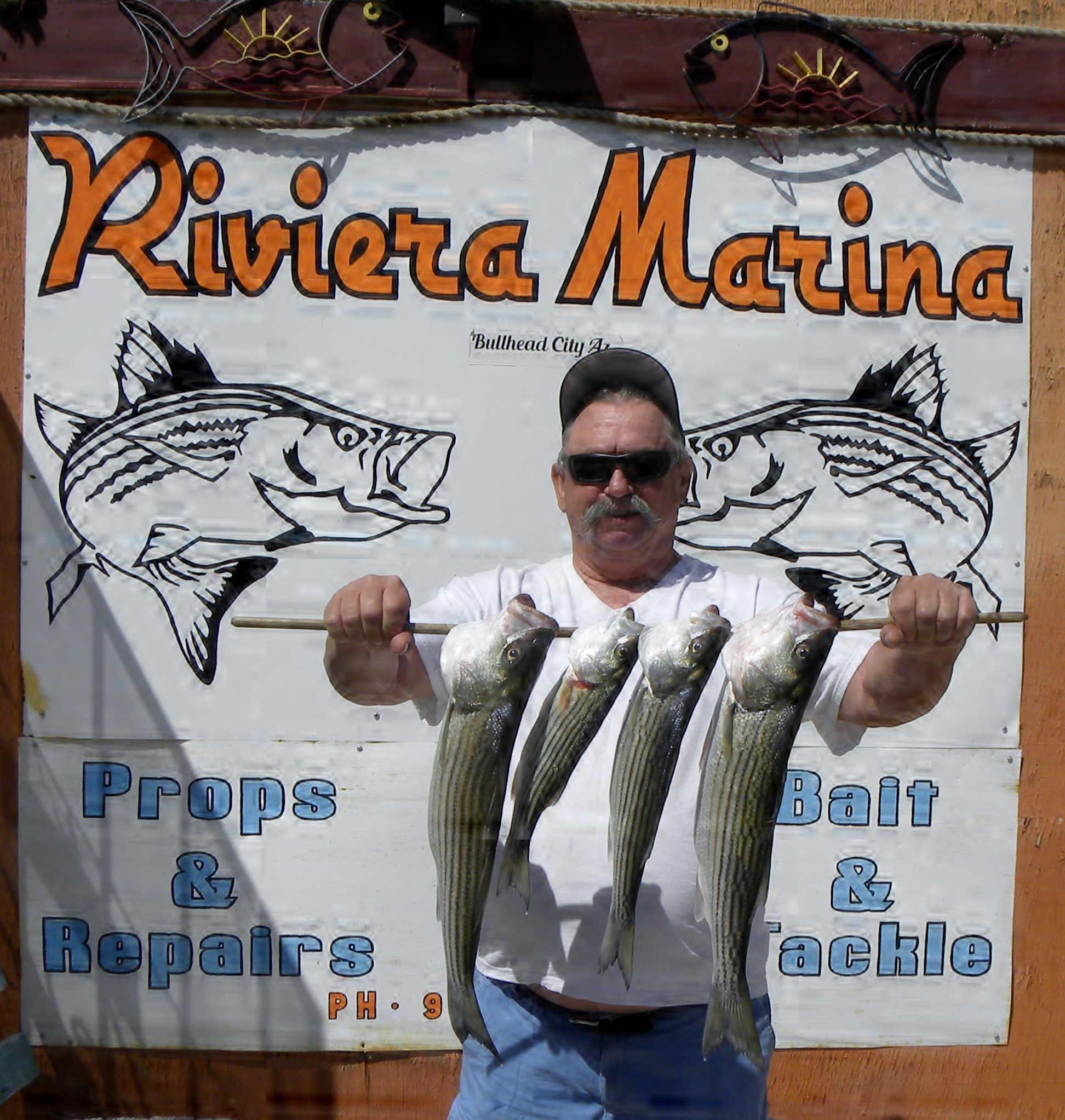 Updated May 11, 2021
COLORADO RIVER
COLORADO RIVER (BELOW DAVIS DAM) – According to Rusty Braun at Riviera Marina, fishing is great in this zone thanks to warmer water but also from more anglers getting out on the water to take advantage of much-improved conditions. The biting striped bass are mostly in the 1- to 6-pound range, and anchovies are the top bait. Big Bend produced solid numbers for the second week in a row. Some holdover trout are being caught at Rotary Park.
LAKE HAVASU – Big news here was the catch of the new (pending) world record redear sunfish earlier in the week, weighing in at 6.30 pounds. The sunfish continue to move up with considerably more fish up shallow now — drop-shot and jighead-rigged nightcrawlers are the way to go for the redear.
LAKE MEAD – The striped bass bite has picked up some, with it being "awesome" if you can manage to pick up some live shad, said John Wood at Angler's Edge Guide Service. However, that said, it's been hit and miss on the bait being in and nettable. A few linesides are still hitting swimbaits and topwater first thing in the morning at Hemmenway. The bite is also fair on anchovies throughout the day at 33 Hole, the dam and Government Wash. The upper end of the lake near the Echo Bay area has been a hot spot for both stripers and black bass, the latter of which's bite continues to pick up on your standard spring baits. Bets bet for catfish bites is soaking cut baits in the back of the washes.
MOHAVE LAKE – Excellent smallmouth and largemouth bass fishing according to WON contacts on-the-spot over the weekend. North out of Cottonwood Cove around the Power Lines was a productive zone on jigs with a Berkley Chigger Craw trailer with fish everywhere from right against the beach down to 20 feet. Reaction baits also worked later in the day in 70-degree water over shallow flats.
WILLOW BEACH – WON BASS pro Chip Gilbert hit Willow Beach with a couple buddies to target trout-eating striped bass. An hour after getting on the water, Gilbert had a 15 pounder, and his buddies caught a 27.45 and a 10 as part of five total landed. They were fishing with Huddleston and Hawg Hunter Swimbaits. Rainbow trout are being stocked weekly, year-round, and the current bite is good on spinners, jigs, trout worms, Mice tails and floating baits just north of the Fishing Pier.