South Saltwater Fish Report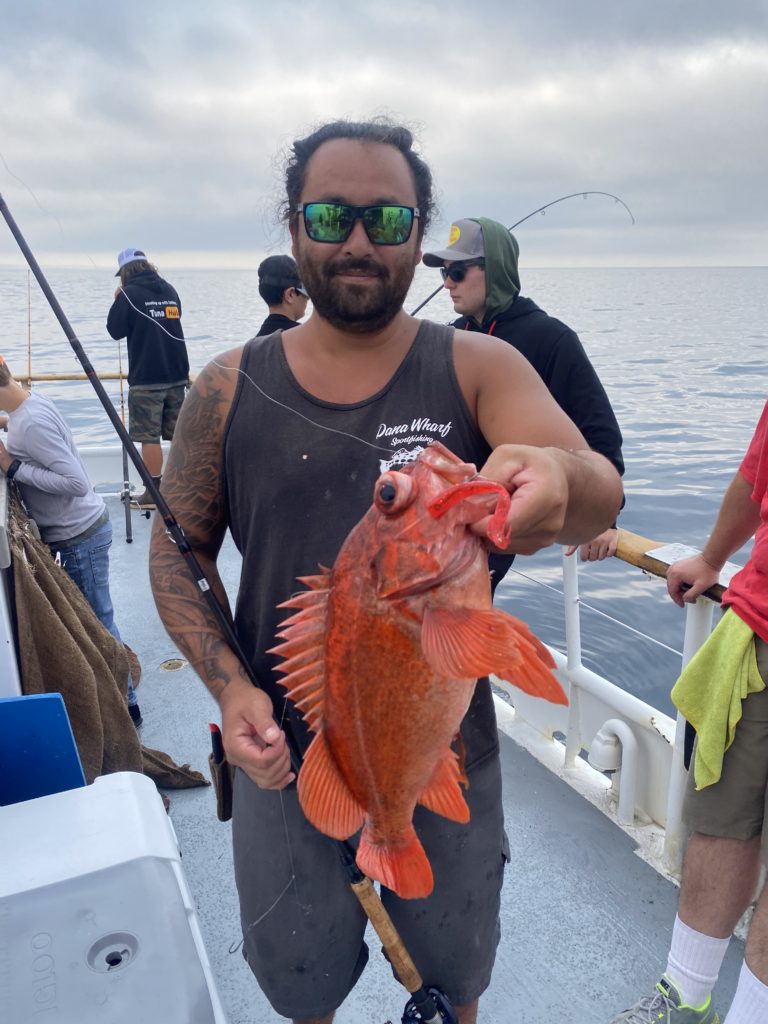 Updated October 11, 2021
CENTRAL COAST — Plenty of rockfish in the hopper for all anglers. Avila offered shallow water opportunities on 3/4-day runs to Purisima, while Morro anglers did better in the deeper water where the big reds were found. Longer trips paid dividends in the sack – bigger fish and more of them. Double swimbaits, tube baits or flies above a sinker did the trick down deep. Bass gear and double baits without the extra sinker worked in the shallows south of Avila. Big surf can shut the shallow bite off so it pays be ready with a backup big rig.
SANTA BARBARA/VENTURA COAST — Coastal action was reportedly decent for rockfish off the Naples and Gaviota coastline. There was little word from inshore areas farther south and bass conditions were fading. One of the best bets remained newly reopened deeper waters mid channel, with lots of boscos, some chilies and other deep-water species.
SANTA MONICA BAY — Here the sculpin bite held up still and added to big numbers of ocean whitefish plus rockfish. Smaller hooks did the trick best.
LONG BEACH/SAN PEDRO LOCAL — Some great coastal bottom grabber getting was on tap and the Native Sun showed some quality cods on deck fishing up the line in deeper water. Big mixed bags came from the San Pedro/Long Beach shelf areas including the SE Bank – lots of whitefish and rockfish, but the sculpin numbers faded.
ORANGE COUNTY LOCAL — Inshore waters were shut down early in the week in response to the oil spill and remained so. Word from the Unified Command indicated they were in no hurry to gather fish samples and have them tested, putting that behind planning for and implementing the inshore invertebrate testing. This was despite the public having little access to harvest those invertebrates, with a large fraction of the impacted coastline actually restricted from the take of intertidal critters by Marine Protected Areas along most of that coastline.
OCEANSIDE LOCAL — For the second week running, the bottom grabber results were beyond what anglers in this area have seen for years. Rockfish limits and near limit catches were posted by 3/4- and half-day boats.
SAN DIEGO LOCAL — Coastal fishing was definitely more productive targeting bottom biters and that's what half-day boats did here.