South Saltwater Fish Report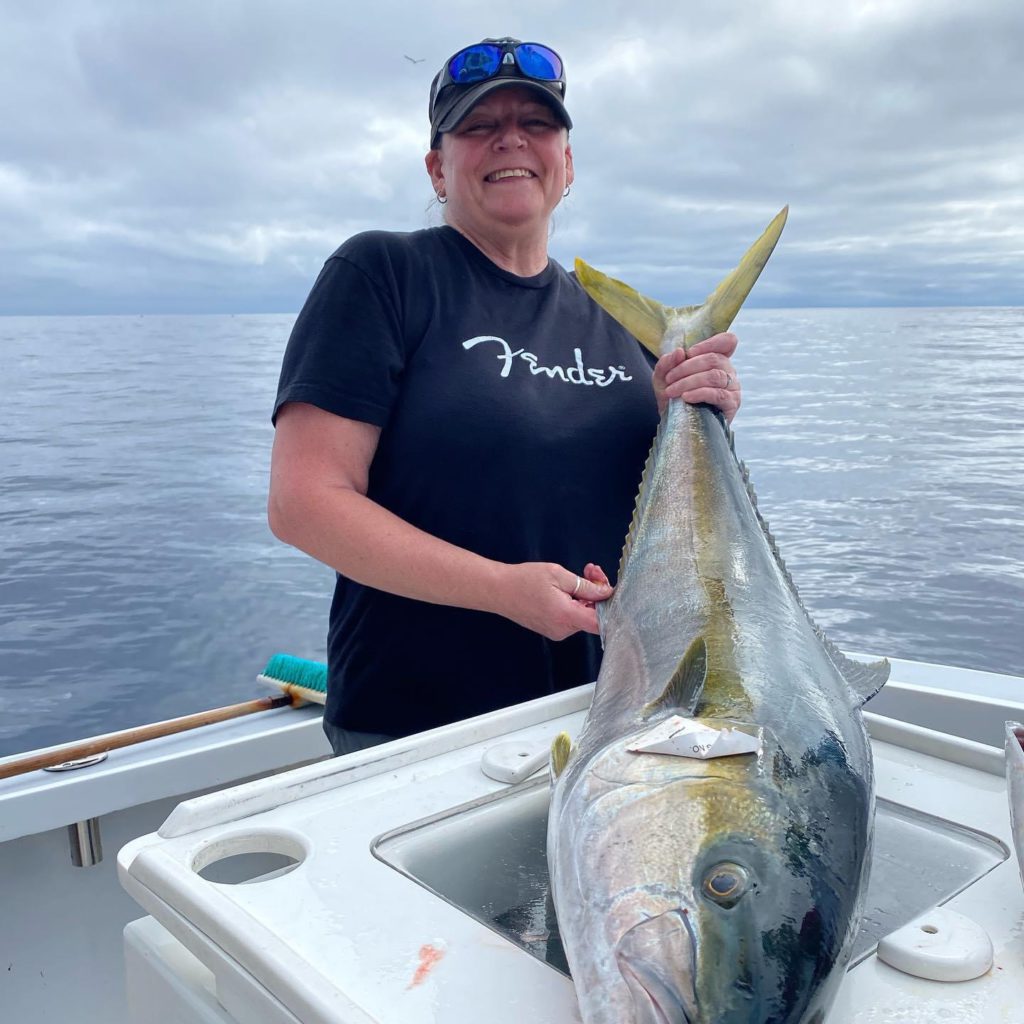 Updated Aug. 2, 2021
CENTRAL COAST — Glass-calm weather provided the opportunity for some great catches, limits of rockfish for most anglers, and private boaters bagging halibut and white seabass too. The coming week's forecast so far provides windy weather early on with a break starting on Saturday.
SANTA BARBARA/VENTURA COAST — While other coastal areas of the Bight saw a marked drop in surface water temperatures, the Santa Barbara to Channel Islands Harbor section did not. Bass bites held up with some great scores from local reefs. Halibut along the Santa Barbara coast continued to bring smiles to body-boaters and kayak anglers from Padaro Lane west. Lots of ocean whitefish were the primary bottom biter catch at the shallower reefs near Santa Barbara, and the usual rockfish ops in the 40s continued west of Santa Barbara.
SANTA MONICA BAY — Anglers shifted gears back to the bigger torpedo sinkers and double dropper rigs for sculpin, whitefish and rockfish as local waters rolled with the afternoon winds, slowing the bass and surface bite.
LONG BEACH/SAN PEDRO LOCAL — Anglers saw sculpin catches generally at close to limits, as other local options slowed with the advent of strong local afternoon winds and the cold waters they brought to the top.
ORANGE COUNTY LOCAL — Newport Bay-based anglers accessed the lower Long Beach Shelf and loaded up on sculpin while cold, coastal waters filled in.
OCEANSIDE LOCAL — Similarly to other coastal zones in the Bight, the SSTs plunged right along the coast, driving anglers to return to targeting rockfish, whitefish and sculpin.
SAN DIEGO LOCAL — Here too, coastal waters had rolled over with the heavy local afternoon winds. The bass bite was off and rockfish were back on.