South Saltwater Fish Report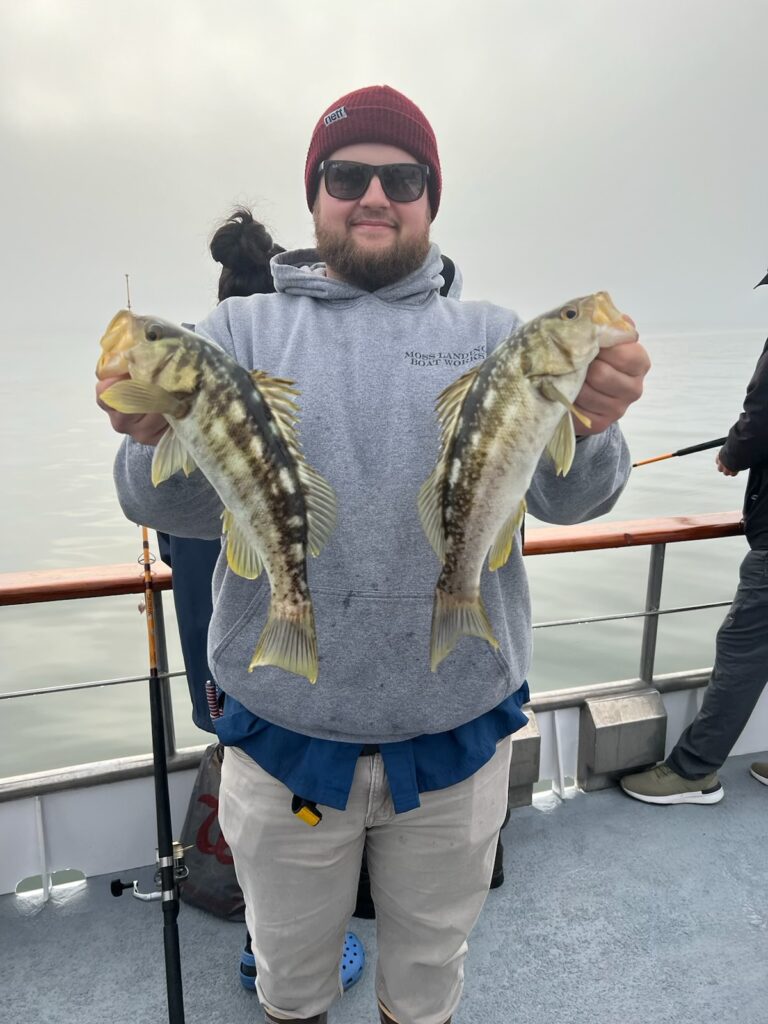 Updated March 14, 2023
CENTRAL COAST — Lots of excitement about show season – both the recent Central Valley Sportsmen and the upcoming Long Beach Bart Hall show. The Central Coast will represent. But on the water, pretty spotty weather.
SANTA BARBARA/VENTURA COAST — Surf guys snuck out between storms, surprising number of corbina reports for perch season.
SANTA MONICA BAY — Lots of sculpin, limits for MDR anglers. The usual squid strips, double swimbait, knocker rigs all had their moments.
LONG BEACH/SAN PEDRO LOCAL — Not too much pressure, and about half-limits on whitefish plus some sheephead on tap. Keep tackle simple and to the point – bait works.
ORANGE COUNTY LOCAL — Sculpin, sheephead and most of all, whitefish made up catches.
OCEANSIDE LOCAL — Some better whitefish scores to full limits on the sport boats, plus the sculpin and sheephead mix.
SAN DIEGO LOCAL — Surprising cold water sand bass activity with a couple of mid- to high-40s sand bass scores for the ¾-day boat Dolphin.