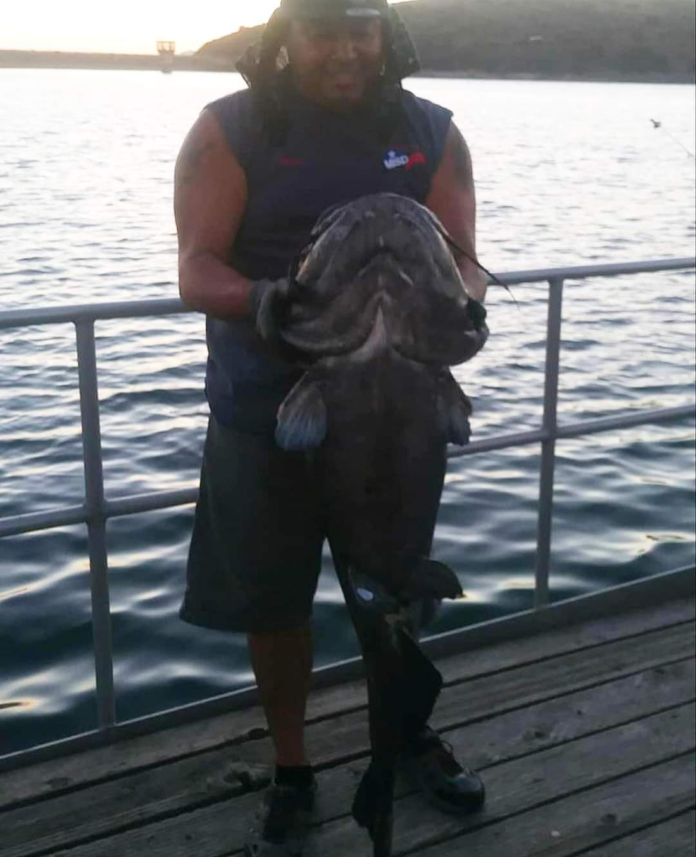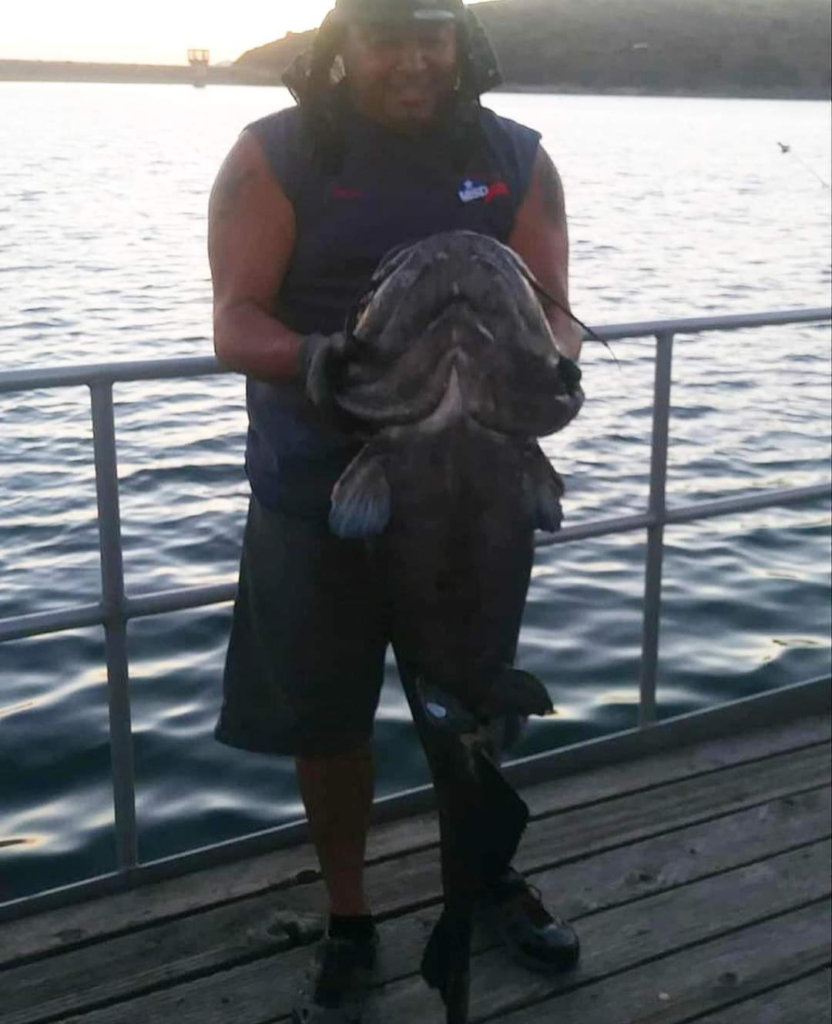 BY BLAKE WARREN
LAKESIDE – Catfish were stocked yet again at Lake Jennings to the tune of 1,000 pounds midweek, but it was a longtime resident blue cat that stole the headlines for the week. On Saturday night Antonio Reyes of Chula Vista was soaking a large chunk of mackerel on a treble hook tied to 50-pound test from the T-Dock when he tied into a fish that right away was clearly no stocker-size whiskerfish.
Ultimately after one heck of a fight, Reyes was able to tame the big blue from the dock, which taped out at just over 46 inches long and went 40.7 pounds on a digital scale, according to Kira Haley, recreation manager at the lake. While a 40-plus pound cat might pose a threat to the lake record at a number of other SoCal reservoirs, Jennings' catfish record is well safe thanks to its healthy population of resident blue cats. In fact, the standing Jennings record is 84.8 pounds, a behemoth kitty landed back in January 2020 by Ramona angler Chris Sprecco. Most years at least a few monster whiskerfish going 30 pounds and up are landed at the lake.
The catfish bite remains best in the late afternoons and evenings, and night fishing on both Fridays and Saturdays until midnight have generally been the best windows for flushing out a stringer. Mackerel and shrimp remain the top catfish baits with nightcrawlers also getting picked up. Getting baits down a little deeper with the lower water level has been key to putting together a limit.
As far as other species go at Jennings, bass fishing remains steady for anglers working drop-shot and Texas-rigged worms along with wacky- or Texas-rigged Senkos around structure, while panfish have been active and hitting both mealworms and waxworms throughout the day.