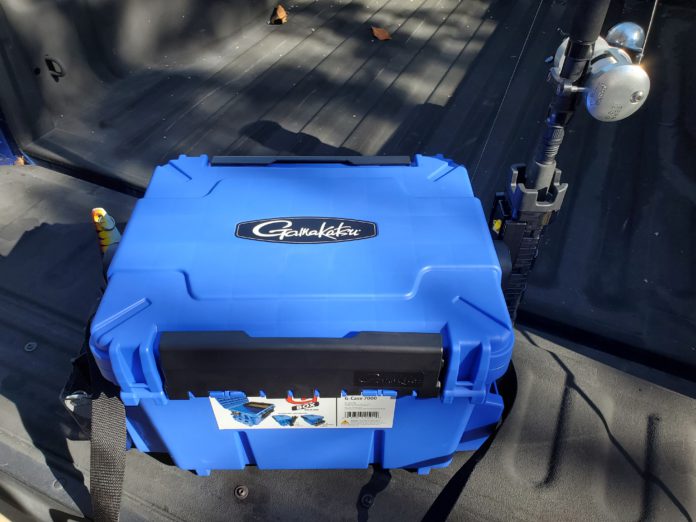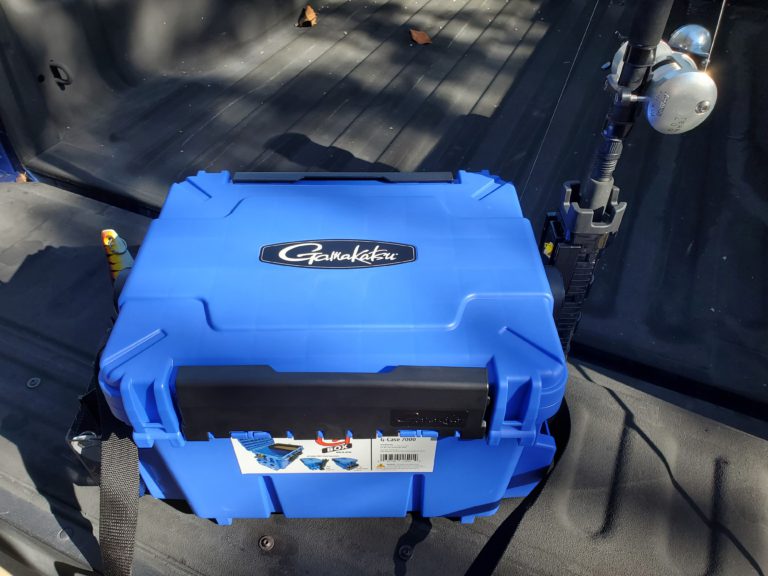 In the new G-Case 7000, Gamakatsu took an old-school sportboat-style hard-sided tackle box and modernized it for the present. The case — it's a large one capable of holding multiple G-Boxes or other tackle flats that measures 19 by 13 by 13 inches — is a big one, suitable for a multi-day trip or toting enough gear for a friend. It's solid too, and although Gamakatsu was mum on whether they recommend it, you'll be tempted to use it as a perch while you're running between fishing spots.
The G-Case 7000 pulls off a trick we've never seen before at WON. The top lid opens from either side, so there's no wrong way to stash your G-Case on the deck of a sportboat or private boat. The latches are large and grippy. You won't be struggling to access the case during a wide-open bite.
The G-Case 7000 storage compartment is wide open. It'll fit multiple G-Box tackle flats and / or boxes. It comes with a tray that spans the top of the Case. It can be used to keep pliers or leader spools or industry-leading Gamakatsu hooks close at hand.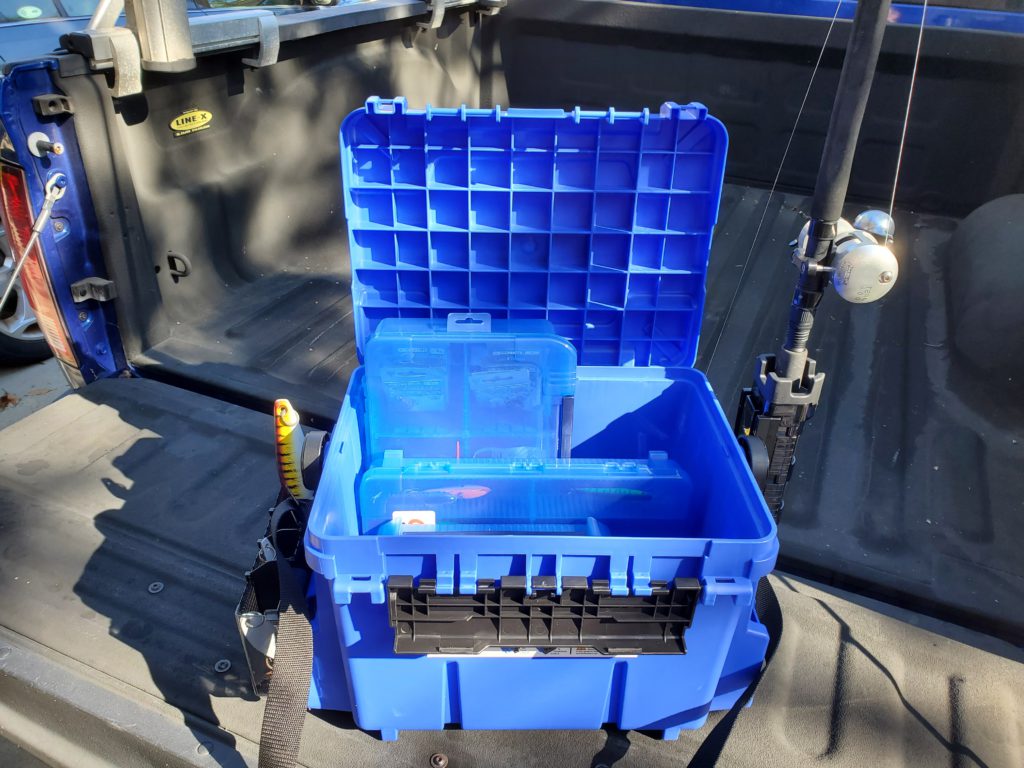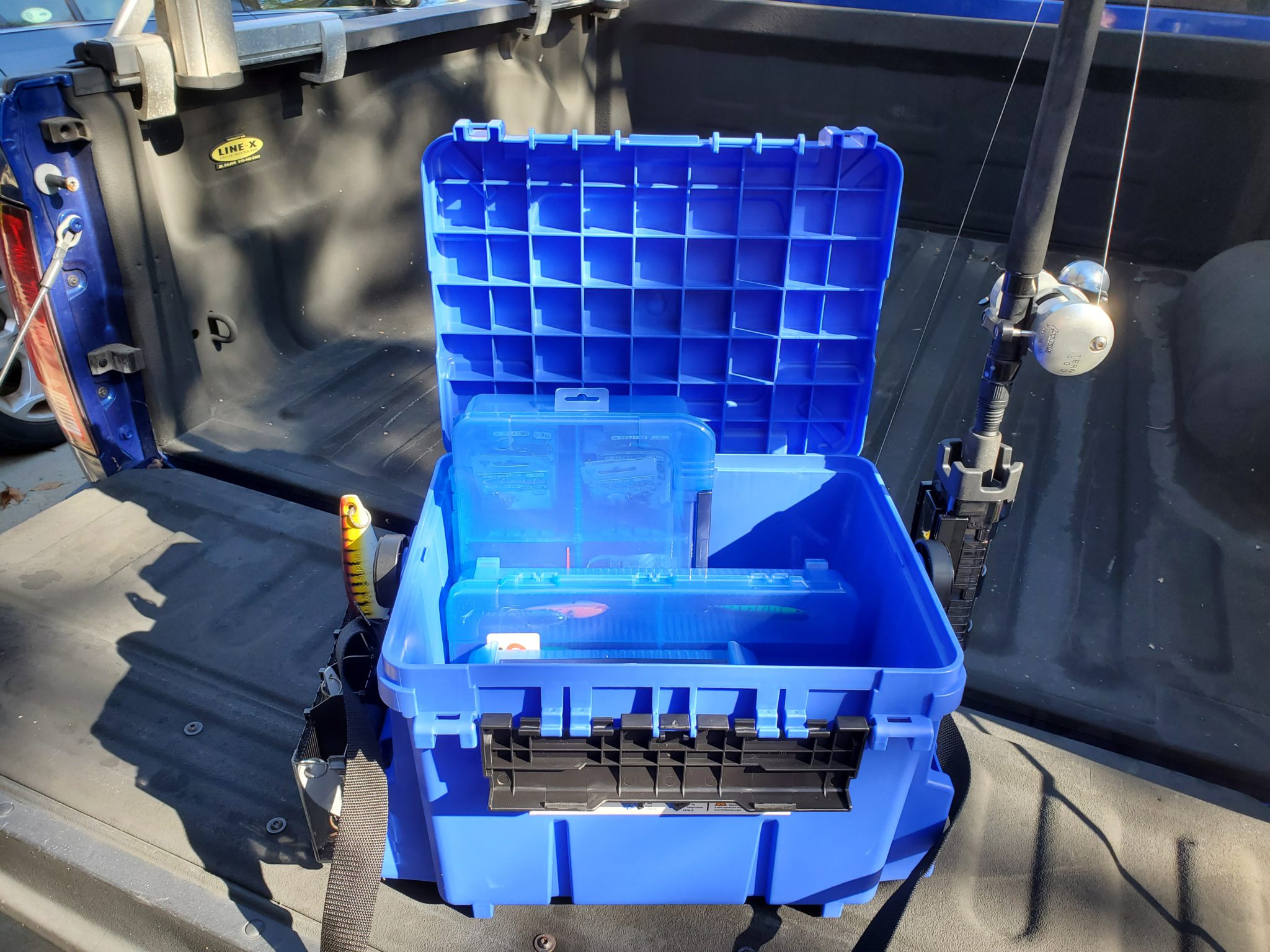 All the best sportboat-style tackle boxes have rod holders, and indeed this one does too, although it's an option. The Rod Stand means business, it's a rigid rod holder tough enough to accommodate even the beefiest of sticks, and it attaches securely to the G-Case. The G-Case is all about customization. A Rod Stand can be attached at either narrow end of the G-Case — there's a mounting bracket on each side — so it's possible to mount at least two Rod Stands.
The pre-production G-Case WON tested came with another optional accessory, an exterior 10-inch long side-mounted Jig Compartment. It's ideal for stashing irons or other favorite lures, and a good place to store "used" jigs until you can rinse and dry them and store them back in a G-Box tackle flat or box.
Gamakatsu released the G-Case 7000 with another must-have accessory, a shoulder strap. You'll want one to ease toting this substantial tackle system, 'cause if you're anything like us, you'll fall victim to the temptation to load this thing down. The G-Case can certainly take on a veritable ton of tackle.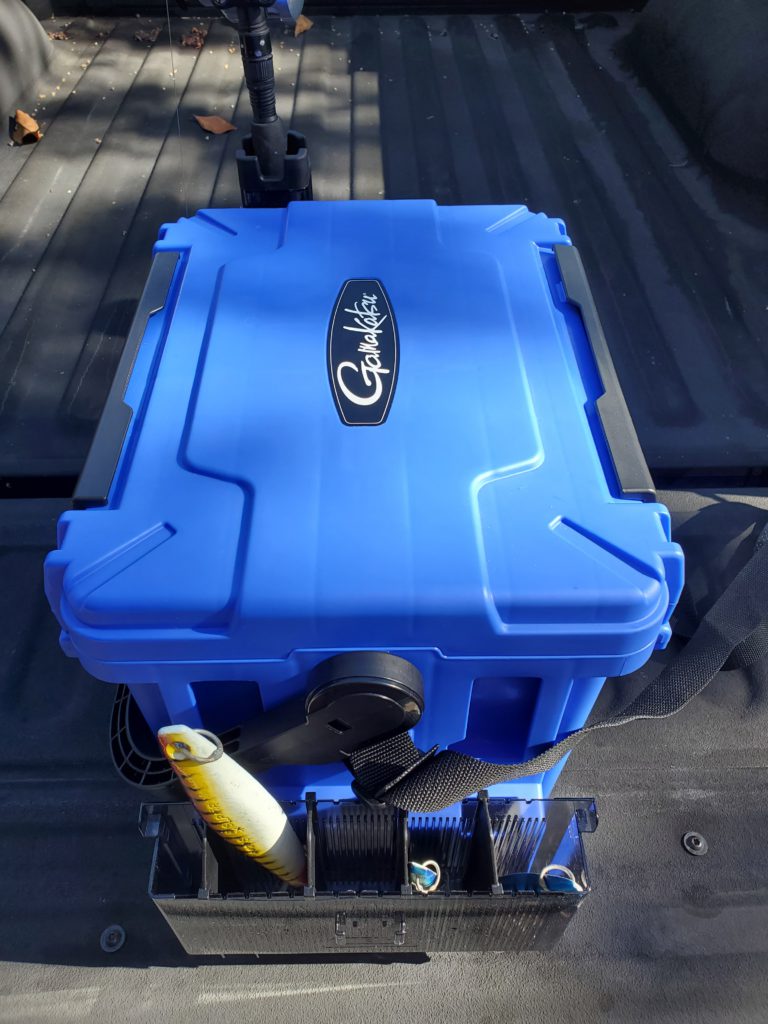 For more info or to get a look at Gamakatsu's fine line of tackle including their famous hooks, visit www.gamakatsu.com.