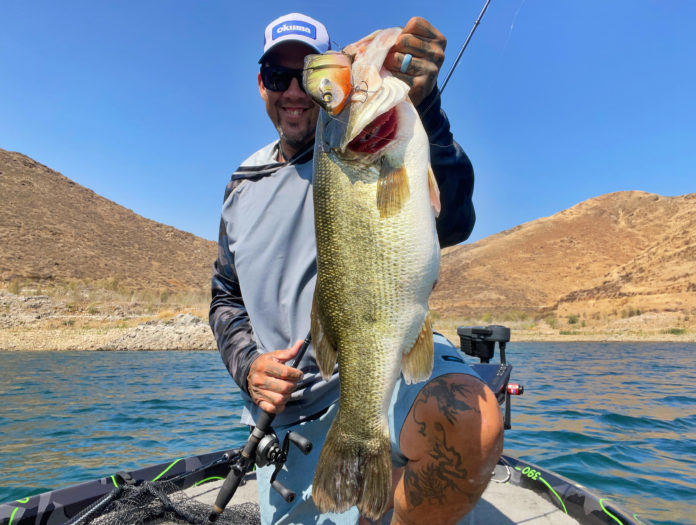 BY MIKE STEVENS
HEMET – Fishing for largemouth bass at Diamond Valley Lake has been overall difficult for a solid month now, but on a case-by-case level, there are individual anglers who are doing well on quality fish. Those getting the best of what DVL has to offer right now are the ones willing to grind it out and crack the code.
Gustavo Torrealba (YouTube/FishElite) is one of those anglers who not only have done well recently, but he's been killing it during the bulk of this late-summer lull. If his name rings a bell, it could be because he appeared in WON a couple weeks ago with another impressive DVL haul.
"It takes a lot of adjustments to stay on top of the bite with water levels dropping and the fish continuously staging in different areas," said Torrealba. "For the smaller grade fish, I have had great success with a drop-shot setup on deep, isolated brush piles in 20 to 30 feet of water."
Falling back on drop-shotting deeper water when DVL is acting more like Death Valley than Diamond Valley is nothing new, but that's not the only pattern Torrealba has put together, and he's also getting some big bass.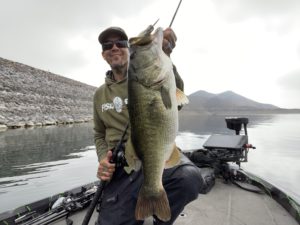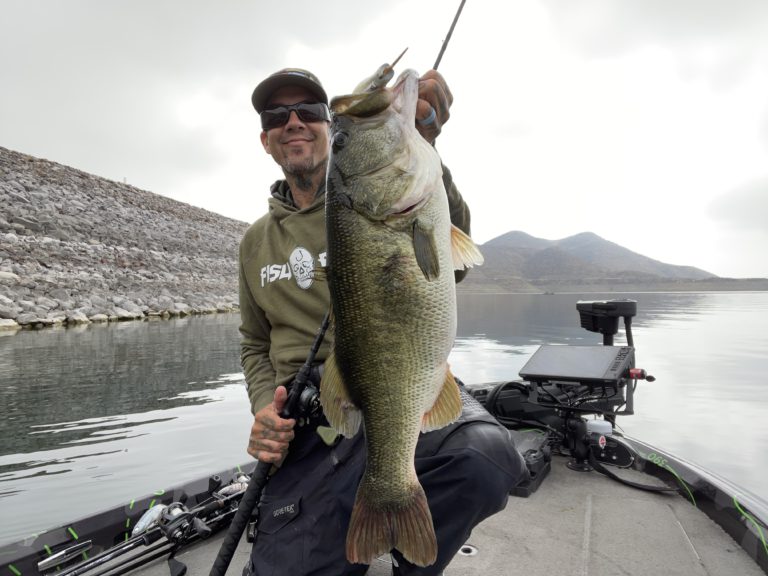 "There are also fish very shallow on rock piles near deep ledges," he told WON. "This is where I have had my best success for over a month, mostly on big swimbaits as I am trophy hunting. I'm focusing on moon phase, wind and of course the weather to determine my best odds."
Torrealba said it hasn't been easy, but he's been connecting with bucketmouths in the 5- to 9-pound range on swimbaits on a weekly basis spanning the last six months.
"I take this seriously," he said. "I'm even learning how these things are eating and chasing bait and trying to figure out the puzzle for Diamond Valley Lake giants."
His recent bigs include largemouth of 9.5 and 8.75 pounds that ate a Pizz Swimbait and a Trashybass Bait, and you can see Torrealba in action on DVL on his YouTube channel, Fish Elite.
There has also been an uptick on the topwater scene despite the fact not many bassers are giving it a shot.
"Bass were on topwater this morning," said guide Art Hill (ArtHillFishing.com). "The Ima Finesse Popper was the hot bait, and fishing on the north shoreline was very productive today. A ton of bait on top, and bass were eating well. The drop-shot is still productive after the topwater bite dies. Six-inch Roboworms in Martens Madness is still the top producing worm."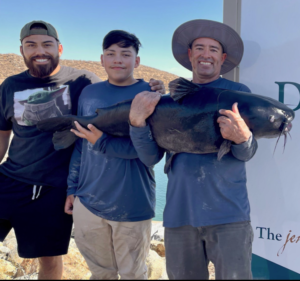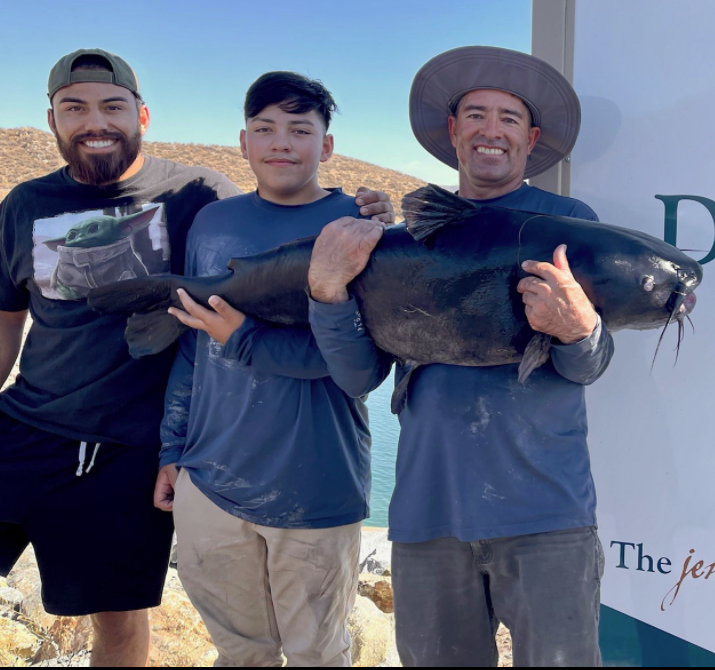 Those aren't the only fish tipping the scales at Diamond Valley. Mercelino Hernandez was dunking nightcrawlers from a boat on the south end of the lake when he landed a monster catfish he estimated to weigh about 30 pounds. He was fishing with one of his sons, who called his other son, Alex, from the lake asking him to bring a big cooler to the lake to take the beast home in. Alex told WON "it wasn't 'til they got to the marina that we weighed it at 47 pounds."