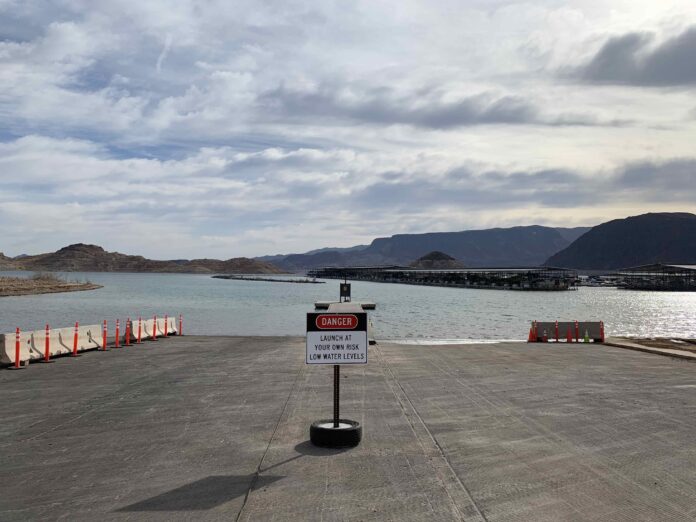 LAKE MEAD, NEVADA – Recreational anglers and boaters have expressed concern that some proposed changes to Lake Mead's boat launch operations could effectively ban motorized vessels from the water.
Recently, a detailed Lake Mead/National Park Service newsletter announced a "plan and environmental assessment for Lake Mead National Recreation Area to provide strategic direction for the future of motorized boat launching and related commercial services, and infrastructure needs at five (boat launch) locations."
The newsletter lists the option of removing boat launch ramps at five lake locations — Hemenway Harbor, Echo Bay, Callville Bay, Temple Bar and South Cove — which has members of the fishing community concerned that the park service is planning to end involvement in boat launching.
This could leave local businesses to foot the bill for maintaining ramps, which have become increasingly hard to keep open with falling water levels. Costs could rise significantly for any private boat ramp operators as the situation worsens.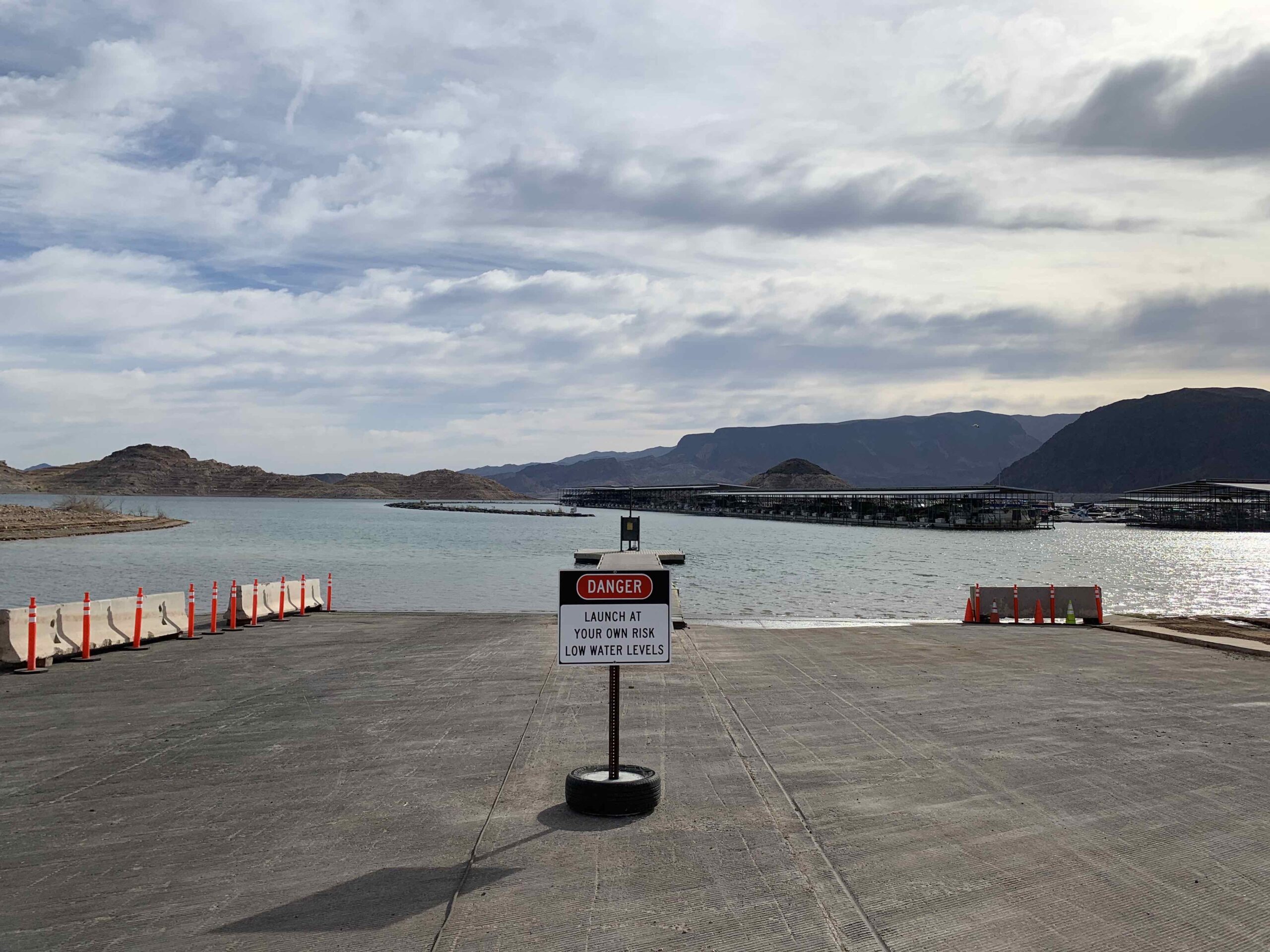 At Lake Mead, the National Park Service operates the launches for boaters, many of which are members of the bass and recreational fishing community. In recent years, Parks Service staff have had to wrestle with extending, closing and opening boat launches as the lake level continues to fall due to drought conditions.
The park service newsletter outlines three options at each of the five boat launch areas based on 2019 low water plan actions. At Hemenway Harbor, for example, the current management concept is to maintain current boat launch and concession operations. A second option is to maintain the launches and concessions while evaluating "abandoned infrastructure for operational and financial feasibility and safety and remove where appropriate."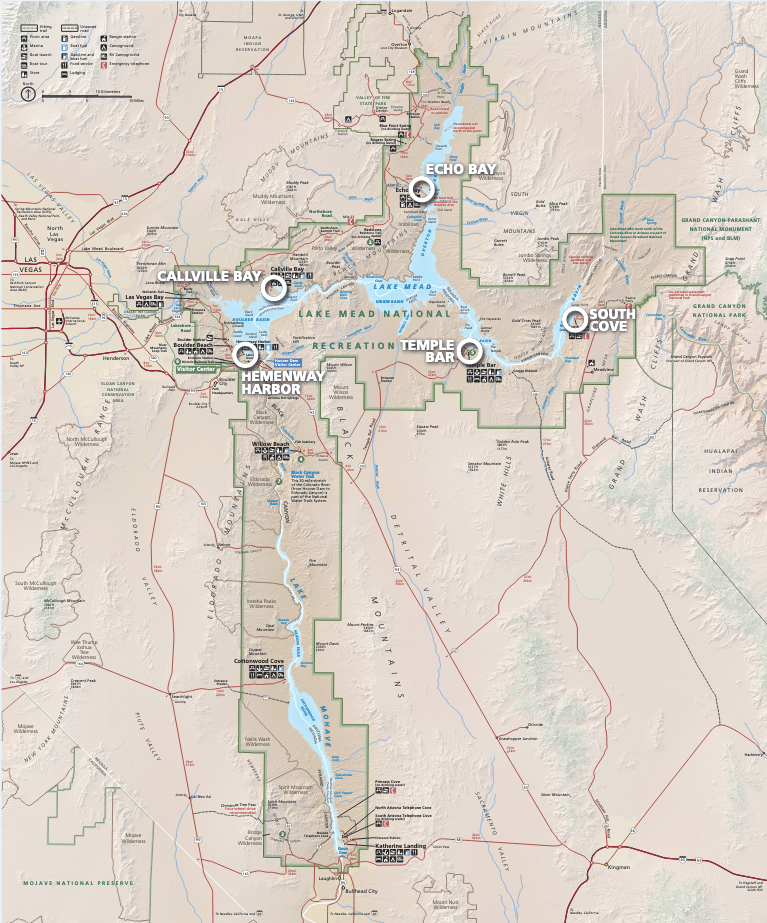 Another concept says "no future launch ramp extensions or relocations will be made; evaluate motorized vessel access for safe and operational feasibility." The concepts for the other four launch areas are similar. Maintain, evaluate and perhaps close some launches for good once water level drops to a certain level for each ramp.
The 12-page newsletter signed by Lake Mead Acting Superintendent Stan J. Austin goes on to outline how dropping water levels are impacting concession contracts, including launch ramp and marina closures, altering commercial services and visitor use.
WON Bass tournament director Billy Egan commented: "It's really a shame what's happening at Lake Mead. It's not like we haven't been talking about it for years, as we all as fisherman have seen the decline in water levels over the years. Last year it finally reached a point where there were no viable launch facilities for public boaters to launch anywhere on the lake."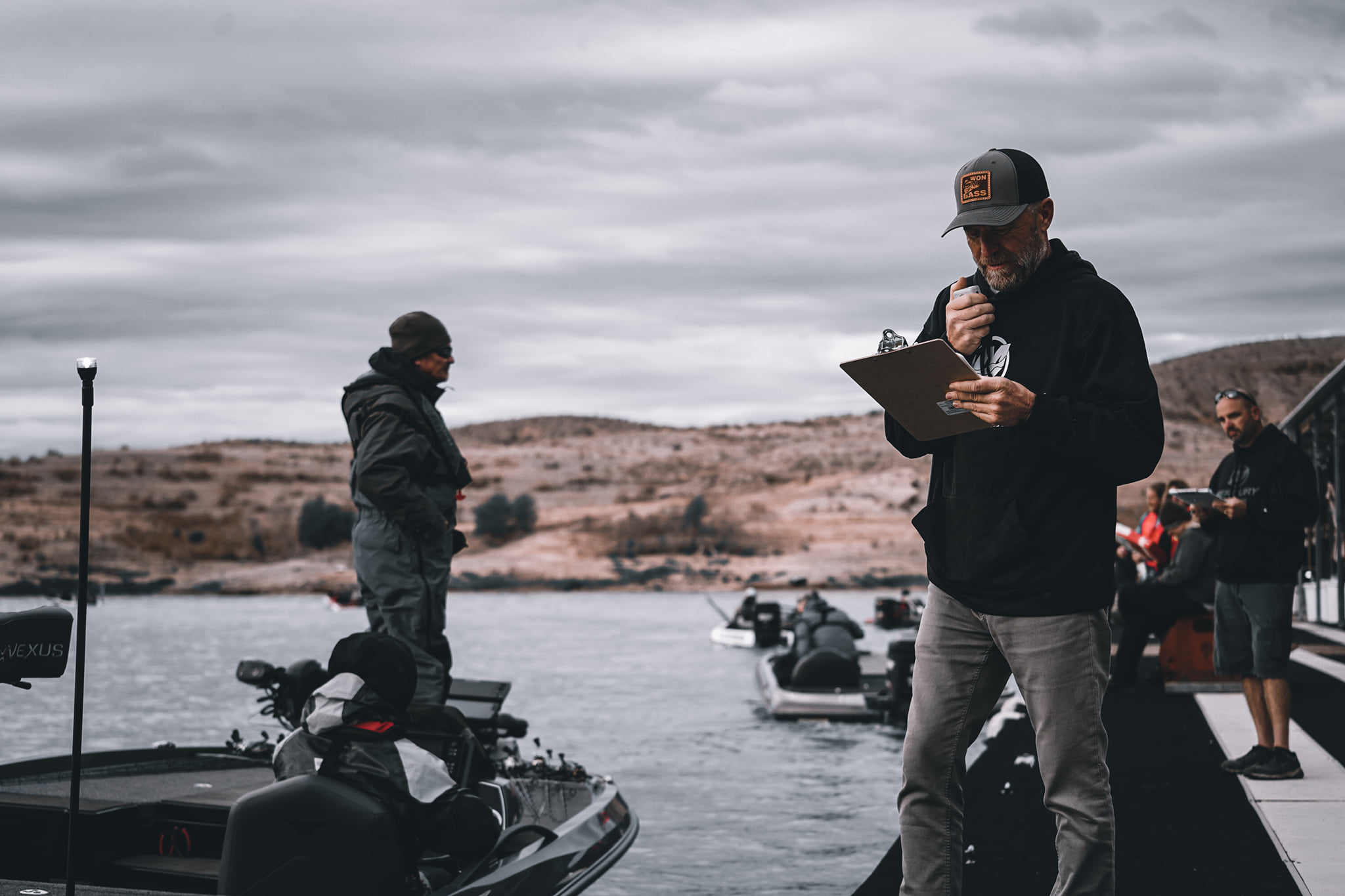 "The NPS (National Parks Service) has been chasing low water issue for many years now, and it seems that they are literally looking at throwing in the towel all together on launch ramps all together. Over the years the NPS has worked with concessionaires to provide viable launch ramps for the general public to utilize for their recreational watercraft, and we all know that comes at a cost, but to simple raise the white flag and just give up on the maintenance of these launch ramps all together, will be the final nail in the coffin."
"Not having operational launch ramps for recreational boaters would devastate the local boating and fishing businesses, and all those that work on and maintain watercraft in general," Billy added. "This effects so many varieties of boating recreational visitors as a whole."
Local bass pro Darius Arberry also shared his thoughts about the situation with WON; "Being born and raised in Las Vegas, Nevada and having the opportunity to see and fish Lake Mead at full pool is a powerful and beautiful sight to see!"
"Unfortunately, I don't believe that I'll ever have the opportunity to see and experience that sight again. It's really hard to imagine that the lake at full capacity has a surface area of 165,000 acres and 550 miles of shoreline has only one launching facility ­– Hemenway Harbor – for boaters to experience and enjoy the lake. Everyone possesses an opinion or solution to this dilemma, but the only avenue to resolve the problem is more water!"
"The prolonged closure of all of the ramps throughout the prime fishing and boating season leaves many recreationists without access to the lake during the time of highest demand. As a professional bass angler I would love to see the legacy of the prestigious WON Bass U.S. Open to be continually held on Lake Mead."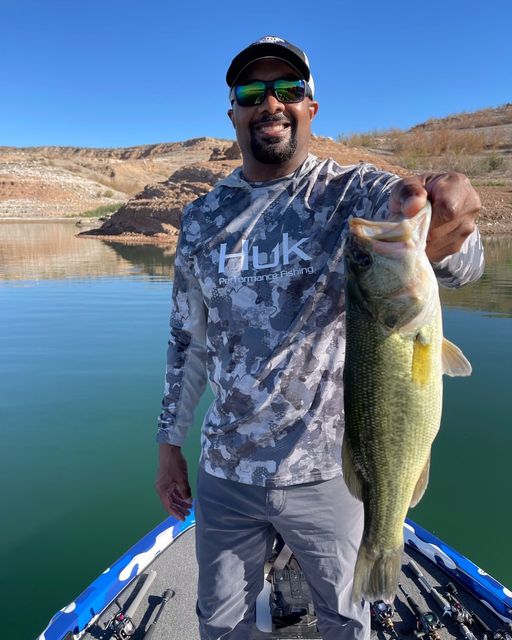 "As a bass angler myself I look forward to spending as much time as possible on the lake in the summer months. Getting to the water before sunrise and leaving at sunset is a usual practice during the summer for me. Unfortunately, I wasn't able to do that last summer on Lake Mead because of only having the one launch ramp at Hemenway Harbor was experiencing issues with 4 hour wait times to trailer your boat."
"Until we are able to get more of the launch ramps open again, I'm trying my best to stay positive about the future of boating and fishing on Lake Mead but the future is uncertain. The lake has been shrinking for the last 20 years and I've yet to see anyone who has developed a plan or strategy directed for the future of motorized boat launching."
"With the closure of Callville Bay, Government Wash, Las Vegas Bay, Echo Bay, Boulder Harbor, Temple Bar, South Cove, all Lake Mead boaters are facing a cloudy future on enjoying his famed reservoir. Hopefully the Lake Mead National Recreational Area Sustainable Low Water Access Plan Public Meeting Winter 2022 will deliver a positive outcome to allow Lake Mead boating and fishing enthusiasts an opportunity to enjoy the lake in the summer of 2023!
The general public can comment online about the proposals until December 23 and view the proposals and newsletter at https://bit.ly/MeadProposals