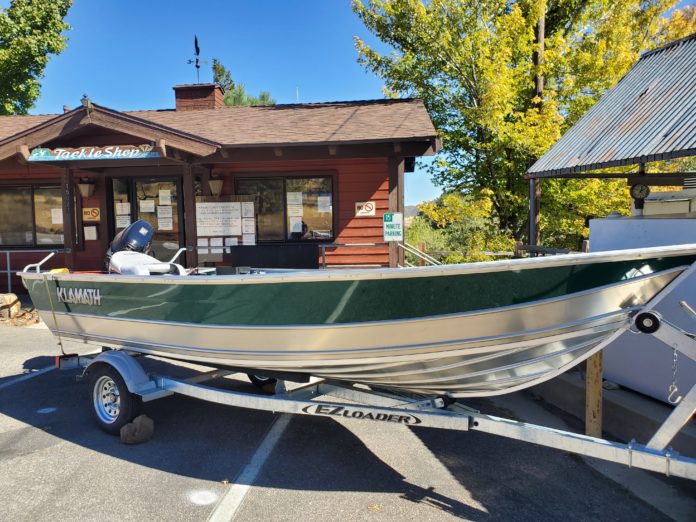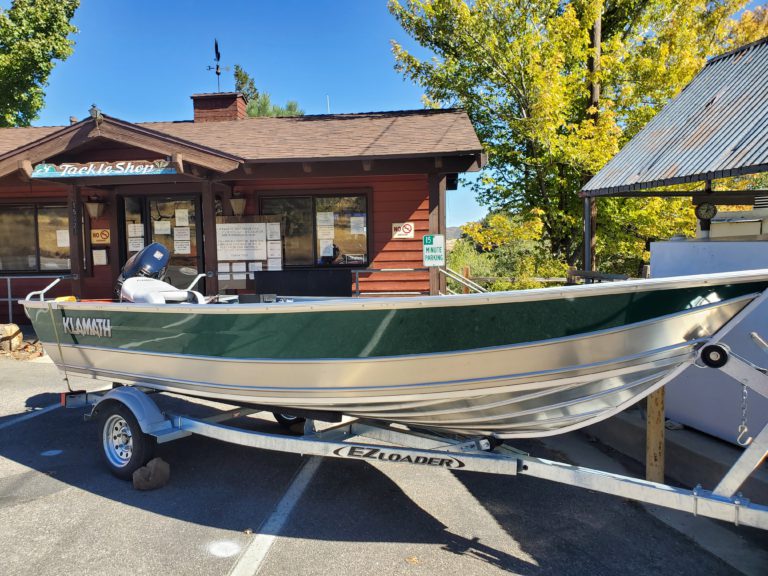 Attention all registered Winter Troutcast anglers. Western Outdoor News regrets to inform you that the Dec. 12 & 13 Winter Troutcast at Lake Cuyamaca has been officially postponed. The recently implemented COVID restrictions have caused San Diego County to cancel all camping and overnight lodging. We at WON are very disappointed that this is the case and we were all very much looking forward to this first-ever event. However, it just does not make sense to attempt to push this event through under the current circumstances.
We intend to reschedule the event for sometime in early 2021. Over the next few weeks we will be taking time to look into potential dates. However, we do not want to be hasty with that decision, as there are many factors that affect the planning of this event. It makes sense to see how the next few weeks go and get through the holidays before officially choosing a new date. At this time we will hold everyone's paid Troutcast entry fees toward the rescheduled event, but if any registered anglers wish to receive a refund, we will be more than happy to process that refund for you as well.
We hope that you understand that we are trying to do the right thing for the safety of all participants, lake employees and the local residents of Julian that would be affected by our event.
In the meantime, please be sure to keep your tournament wristbands for the eventual new date, as we will still use them once we officially determine a new date for the event!
We thank you all for your understanding and patience, and we look forward to the time when we can all get out together and enjoy a great and successful Winter Troutcast at Lake Cuyamaca.
The original event post continues below…
Inaugural WON event poised to feature fishing fireworks with plenty of prizes up for grabs
BY BLAKE WARREN
JULIAN – A new event is on the horizon for Southern California freshwater anglers to close out this strange year of 2020 with a bang: the first-ever Western Outdoor News Winter Troutcast at Lake Cuyamaca, locked in for Saturday and Sunday, Dec. 12-13. Perfectly nestled on the calendar two weeks after Thanksgiving and two weeks prior to Christmas, Troutcast marks a terrific opportunity to get out and fish with family and friends, put some rainbows on the stringer, and hopefully, with some good fortune and a solid game plan, win some top-shelf prizes — maybe even a brand new boat? More on that later.
The trout derby format is a simple one: two days of fishing with four weigh-in time periods each day (8 to 10 a.m., 10 to noon, noon to 2, and 2 to 4). There will be two divisions, Adult and Junior (kids 14 and younger), and the anglers weighing the largest fish from each division during each weigh period will score a sweet sponsor prize package and be eligible for some even bigger prizes at the end of the event.
Part of the prize packages for Juniors will include SKB Tak-Pak backpacks, Daiwa rod and reel combos and gift cards from Big 5 Sporting Goods, while Adults will also score the SKB backpacks along with 30-quart Engel soft-side coolers and plenty of other sponsor goodies. All 16 winners will then be entered to win one of 4 larger, heavy-duty Engel hard-side coolers and there will also be a Sea Eagle PackFish inflatable fishing boat up for grabs amongst those 16 anglers.
The angler who weighs the heaviest trout over the two days of fishing will also win big, netting an Eastern Sierra vacation package from Bridgeport Vacation Trailer Rentals (see below on this page for more), an 85-quart Engel cooler, a $50 gift card from Sav-On Tackle and a lifelike replica of the winning fish courtesy of Global Fish Mounts.
The two biggest prizes to be doled out at the event, however, don't even require anglers to catch a single fish to win. The Grand Raffle Prize for Troutcast is a 15-foot Klamath Advantage aluminum boat with a 20hp Suzuki outboard on an E-Z Loader trailer, valued at $14,000. Your entry fee is all it takes to put you in the running for this killer fishing rig. Also going out at the end-of-event raffle will be a Sea Eagle FishSkiff 16 inflatable fishing platform and a 6hp Suzuki motor, a value of over $4,000. Not too shabby for not even having to get a bite to win big.
Shortly after the final weigh-in period is over after 4 p.m. on Sunday at approximately 4:30, tournament director Billy Egan will rattle off the numbers over the P.A. system that will correlate with two lucky anglers' tournament wristbands, and a pair of new boat owners will emerge. So be sure to stick around and be within earshot for the big announcement after the fishing's over.
There will be three weigh-in stations for the tournament, one primarily for boaters at the rental boat dock, one in the Chamber's Park area and another at Lone Pine. Simply pick a weigh station and weigh your fish at your convenience (5-trout limit per angler per day, and each fish may only be weighed once).
Anglers can fish from both boat and shore, with plenty of accessible shoreline that often produces as much, if not more success than from a boat, according to Supervising Ranger Butch Paddock at the lake. For those who choose to go the boating route, private boats are permitted at the lake and there is a small two-lane ramp for launching. NOTE: Anglers planning on bringing their boat to the event are strongly encouraged to tow it out on Friday before the derby to have their mandatory inspection at the lake's boat wash station ($10 for power wash and $7 launch fee per day). There are also about 30 rental boats available at Cuyamaca on a first-come, first-serve basis.
Lodging and RV and tent camping at the lake is already fully booked for the weekend of the tournament, so if you plan on heading out for the first-ever Troutcast, it would be wise to get creative and secure lodging for the event sooner rather than later. There are a number of lodges in the area in nearby Julian along with a considerable number of Air B'N'B-type rentals in the area, as well as some likely local camping options.
So don't wait, be sure to lock up your spot for the very first Winter Troutcast at Lake Cuyamaca by the Dec. 4 deadline, so your tournament wristband, rules and itinerary can be mailed to you ahead of the event. Entry fees are $94.64 for Adults and $68.64 for Juniors (includes two days' fishing permits and 4% debit/credit card processing fee). Just click HERE to sign up, or call tournament director Billy Egan at (949) 366-0248 for more information.
As yet another incentive, the first 600 anglers to sign up will receive sponsor-loaded goodie bags. Items to be included in each angler's waterproof Frogg Toggs bag are Thomas Buoyant and Rooster Tail lures, Berkley Fluoro Shield in 6-pound test, a jar of PowerBait, some Mice Tails and whatever other good stuff WON can cobble together between now and the event.
Lake Cuyamaca is set to be heavily stocked prior to Troutcast to the tune of at least 3,000 pounds from Mt. Lassen Trout Farm prior to the tournament — including a fair share of trophy model rainbows ranging from 5 to 10 pounds. There will be no shortage of hungry, quality targets come "lines in the water" Saturday morning at 7 a.m. to get things off and running.
So jump in the game for the first of what we hope to be many Winter Troutcasts at Lake Cuyamaca, and we hope to see everyone at the lake come mid-December!