BY MIKE STEVENS 
The first Army surplus store I ever set foot in was somewhere in San Pedro in the mid-80s. I'm not sure why my dad brought me there. Maybe it was just knowing how cool they are from his own experience, or he picked up on my obsession with military camouflage as a youngster. It was likely a combination of both, and I still dig cammies.
I strolled out of there with a metal canteen that had a lid that could double as a soup pan. The distances I could cover became endless, and while I didn't know where I was doing, I knew when I got there, I'd be damn hydrated.
Looking back, it seems like that moment was noteworthy. Now the owner of a surplus store canteen, I all of the sudden wanted to go farther, whether that was beyond the end of the block and across the street, deeper into the sticks at Wilderness Park in Redondo Beach, or to the other end of the campground, "I wanted to go farther and stay out longer" (to steal a motto now used by multiple outdoor gear companies).
Eventually, I would come up on a boonie hat, camo pants with leg pockets that surely had way too many Band-Aids in them and an O.D. green t-shirt. Each item further fueling my desire to get deeper into the landscape with a side bonus of making me that much more undetectable when conducting surveillance on the backyard base camps of rival bands of neighborhood kids.
That was the first era of surplus store glory, and the second wouldn't arrive until my late-teen years. Still looking for outdoor adventure when my schedule allowed, and now armed with $6.00 an hour, keys to an '84 Toyota Camry and cheap gas. The location of G.I. Joe's Army/Navy Surplus where I lived was optimal for quick, unplanned stops, and there were plenty of those.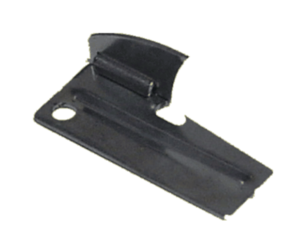 The camo pants were updated because now these stores were chock full of those "chocolate chip" desert ones made famous on CNN during Operation Desert Storm. At that point, they only came out in the Sierra, but they were essential because I hate (to this day) hiking, fishing and otherwise adventuring in jeans.
Most purchases at this point were based on actual necessity or far-fetched fantasies about winding up in some situation in which a particular item was needed. I needed a beanie to keep in my trunk, so why not get one with that cool U.S. Navy Seabees logo? Wool glove liners? Sure, you never know. And who doesn't need a legit Ontario Military Fighting Knife the size of your forearm? It was also impossible to leave a surplus store without tacking on one or five of those P-38 G.I. can openers. There are apparently dozens of uses for them (Google it), and at this point, I have them everywhere.
I've never used one once…but someday, the you-know-what is going to hit the fan and I'll be the guy with the tiny can openers.
The inspiration for this column is a recent purchase that kicked off the third era of surplus store glory. I'm an everyday backpack guy, but it's a bit over-the-top on work days when the stuff I bring in and out of WON headquarters can fit in a paper lunch sack. Long story short, I landed on a "Czech (my motherland) Military Messenger Bag" that could not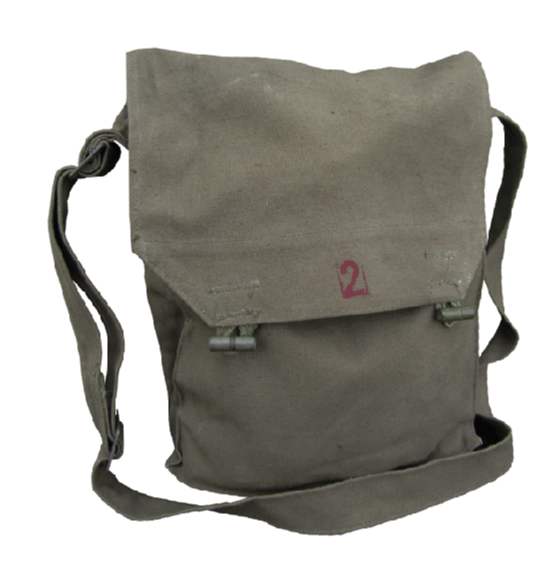 be better suited for the role I needed it for. Glorious canvas stamped "Kozak-4" with a couple of crossed swords under the flap, one big section and a pair of side-by-side smaller ones inside. Lazy Internet research dates it from the early '60s. Got to love a bag with a story, even if now it's just hauling a notebook, planner, pens and even my travel coffee cup.
Now, it's only a matter of time before Laura in WON's Production Department notices it and it becomes my "purse" from that point forward. This is sure to happen for a couple reasons: she calls me "Gump" whenever I get a haircut and is probably due for new material and, well, it pretty much is a purse. Of course, my response to any such attacks will be, "it's not a purse, it's a satchel. Indiana Jones wears one," at which point I hope they have seen The Hangover or it might not resonate.
Anyway, while this was purchased from an online surplus store (shout out to Colemans.com), it shoved me right back into seeing what's out there these days. Also, as a resident of North San Diego County who works in South Orange County, Oceanside is right smack in the middle of my commute and it happens to be (unofficially, but by my accounts) the surplus store capital of the galaxy.
So, the third era of surplus-store obsessing has arrived thanks to my new purse, and I'm going to start checking them out in person again. I think I'll start with this one called Gearhound in Oceanside based on nothing more than I couldn't escape their Facebook ads for months, so I figure they've earned it.
I guess the message here is, take your kid to a surplus store and whatever he or she walks out of there with will take care of your kid in ways that might surprise you. You'll dig it, too. Get yourself a book on how to maintain a bazooka or grab a deactivated grenade. But seriously, an outdoorsman can save a lot of money in these places on stuff that can keep you warm, dry, concealed and most importantly, looking cool. Certainly cheaper and more fun than REI.
The surplus store is your oyster.