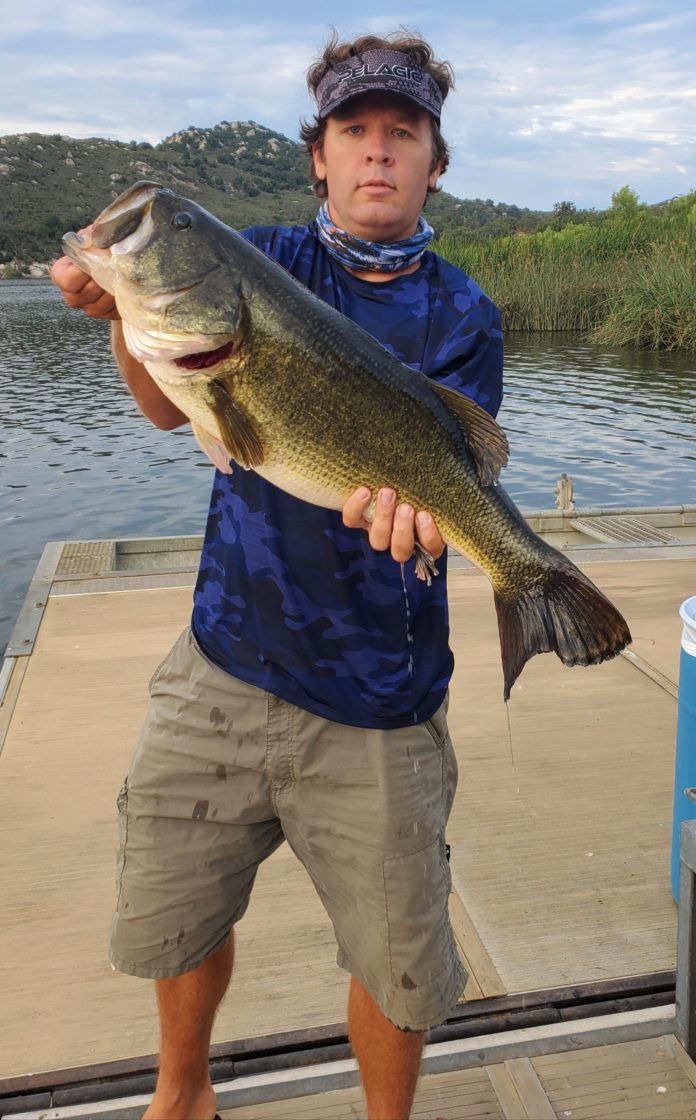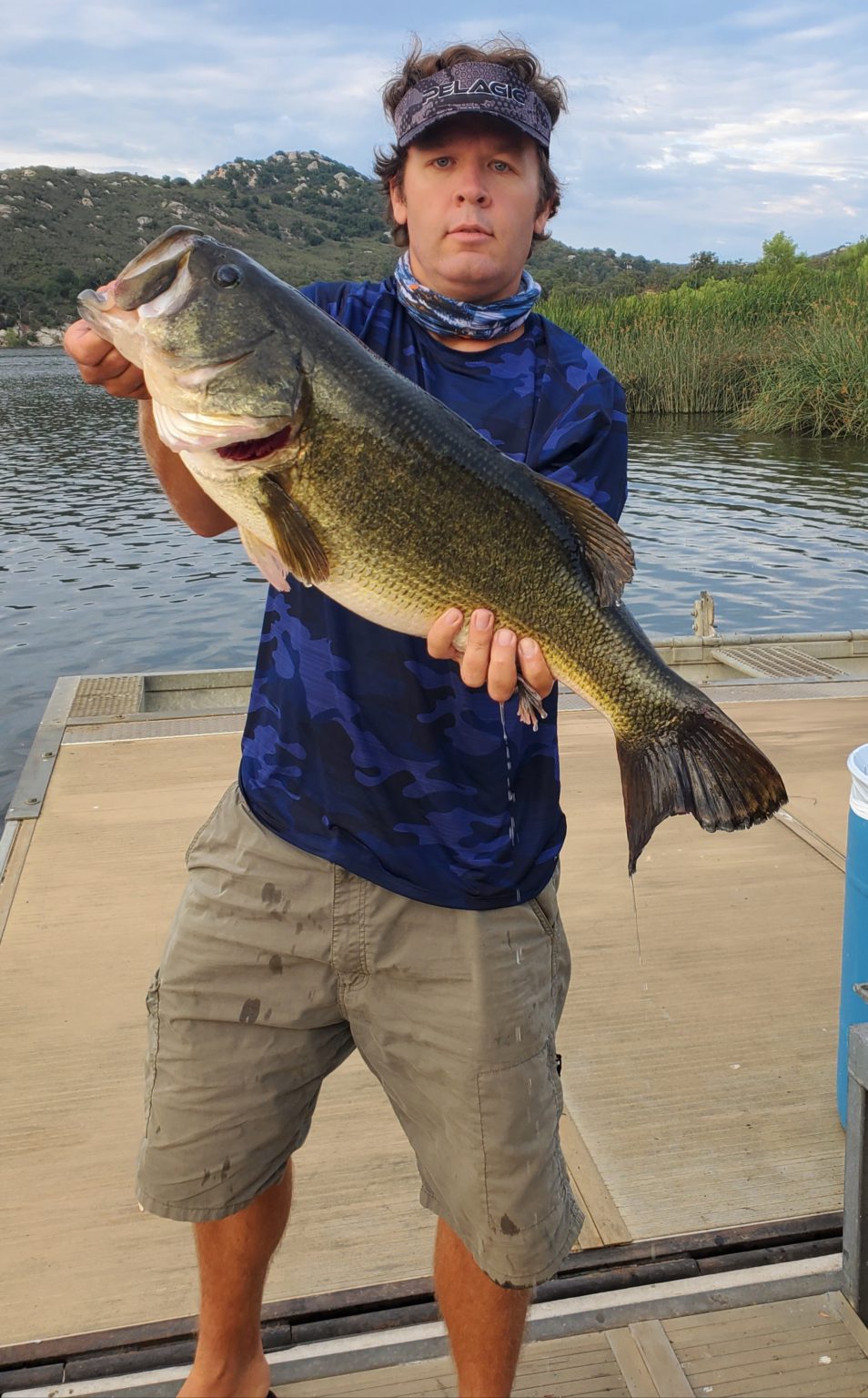 ESCONDIDO – Anglers are still taking advantage of the final catfish plant that went into Lake Wohlford on July 31, but bass fishing continues to trend in the right direction and that was exemplified by a 10-plus pounder that cooperated for a regular on the Wohlford bass scene.
After a string of skunk outings, Long Beach angler Brady Garrett broke the ice with a 7.4-pound bucketmouth that ate a swimbait, and it earned him a free boat rental and fishing pass in Wohlford's monthly Whopper Contest as the top bass caught there in July. Garrett is back in the driver's seat in August with a 10.5-pound largemouth that also fell for a swimbait along the South Shore.
"The strike and hookset was like a bomb went off," said Garrett. "She was sitting in two feet of water."
Garrett went on to tell Western Outdoor News he's getting smaller fish on crankbaits and topwater, but the bigger fish have been closer to shore.
The ongoing catfish bite is still best at the West Buoy Line, but they're really being caught all over the lake due to the heavy stocking that went on all season. It's that level of stocking that also makes Wohlford an excellent "off season" catfish lake with channel cats and the occasional big blue biting right through winter.
Weekday fishing will be open until Labor Day, after which it will be weekends only until trout season kicks off with the first plant that usually arrives in mid December.