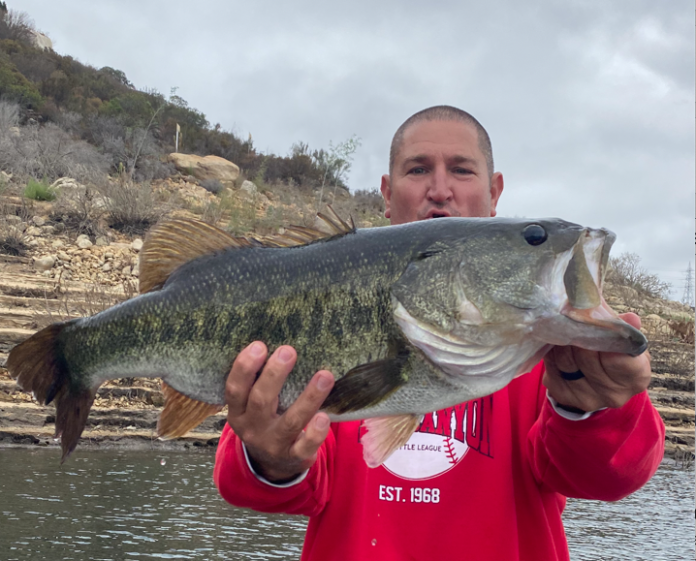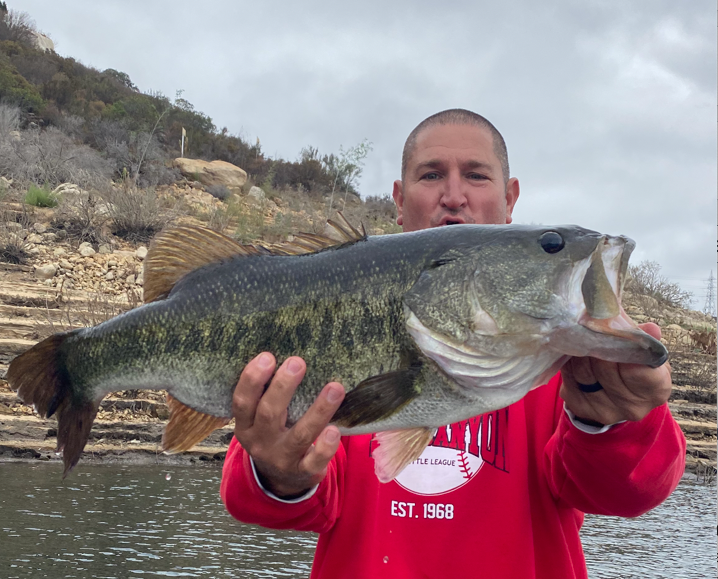 BY MIKE STEVENS
LAKESIDE – Now that summer has given way to fall, fishing at San Vicente Reservoir has been up and down from one day to the next if not from one boat to the next. Some anglers are getting them while others grind it all day out for a couple bites, but at least one monster largemouth – by San V standards – was bagged by a basser who's feeling pretty good about that particular lake right now.
"I haven't pulled anything over five pounds out of San V in over 2 years," said El Cajon angler Robert Tucker. "That day's bite was fun along the banks with a 3-inch popper. Fish have been small for me but plentiful, so when this dinosaur gobbled my bait, I was elated."
The bass he's talking about tipped the scale at 9 pounds, 11 ounces which is an absolute toad in the reopening era of San Vicente Reservoir.
"The fish seem thin for this time of year, and that would should have been double digits for sure!" he added. "People say something is wrong at San V, but on that day I had to disagree."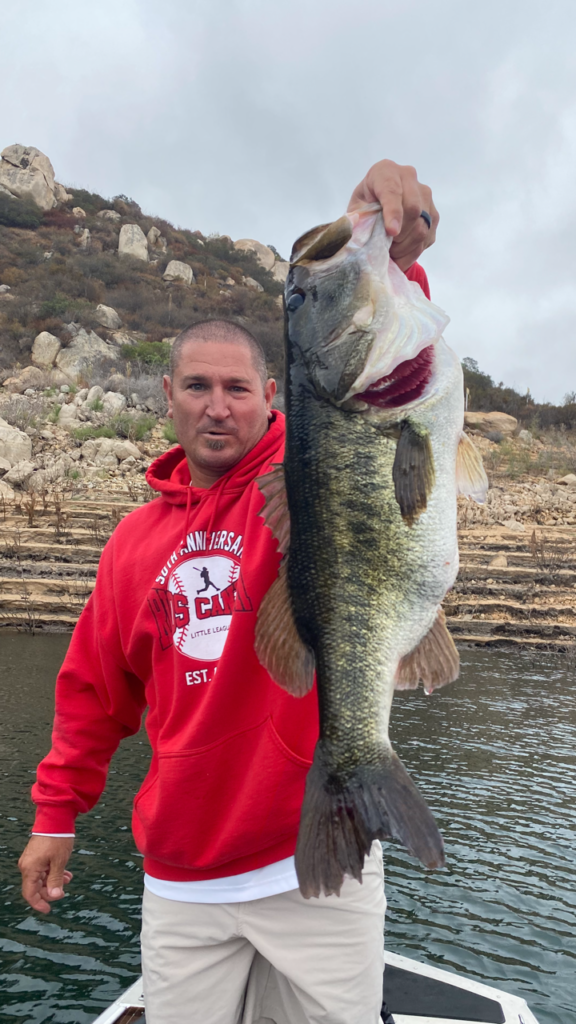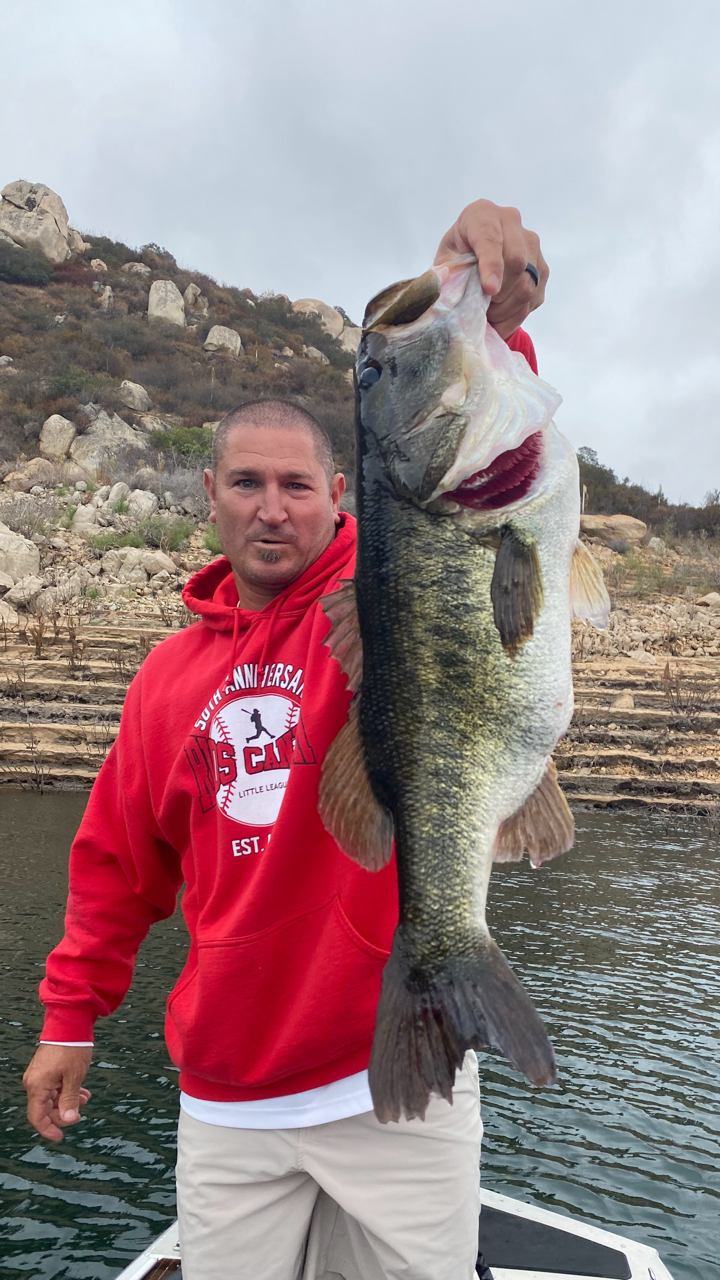 Lake staffers told Western Outdoor News the bass are scattered all over the water column and fish are being found and caught in 1 to 25 feet of water. The shallow fish are being picked up on small swimbaits and jigs as well as the topwater stuff while the deeper largemouth are falling for drop-shots and shakey heads. Weightless Senkos "swam" across the surface in the shallows are also producing some bass according to some reports.
As for the scratchy nature of the bass scene at San V right now, it's likely a combination of significantly changing lake levels as the water continues to be drawn down and the early stages of fall transition.
Panfish anglers are getting into decent numbers of bluegill in both Kimball and Aqueduct Arm, and a week ago a 36.8-pound blue catfish was reported to the concession by San Diego angler Maurice Sandifer. He was soaking a chicken liver in the Aqueduct Arm.