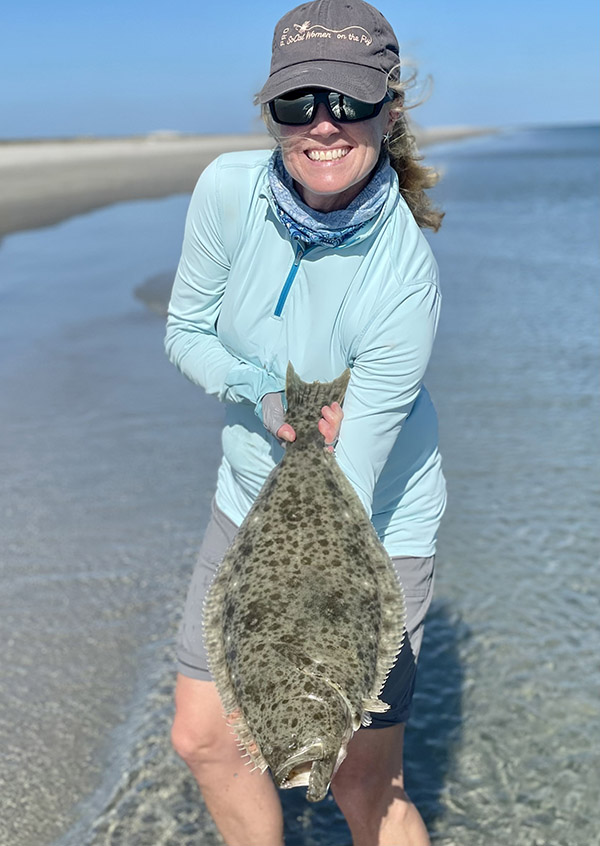 BY BEN HERVEY-MURRAY
WON Staff Writer
MAGDALENA BAY, MEXICO – Experienced fly angler Kesley Gallagher turned a windy off day during a south-of-the-border trip into a recently-confirmed IGFA record.
Taking up the story, Thousand Oaks, California–based Kelsey told WON; "My husband and I were fishing in Magdalena Bay, Mexico with Salt Junkies in Puerto San Carlos. We were fly fishing the mangroves that day due to high winds and catching small cubera snapper but nothing exciting. Our guide, Juan, said he knew a beach that had halibut on it and it was also tucked away from the wind."
"An hour later, we were fishing a beautiful, pristine flat but the wind was pushing the boat too fast to make a decent drift at depth. My husband asked if he and I could walk the beach instead and fish that way. Juan said it would be fine and soon Scott and I were walking the beach looking at the water as if we were fly fishing for Corbina."
"I had on my go-to halibut fly, a size 2 flash-tail Clouser and 12-pound tippet; I had heard there were California halibut in Mag Bay so I was ready—I was looking for my 17th IGFA fly fishing record. I kept scanning the water when I spied bait showering the water above a trough. I knew they were probably being chased and I quickly spied the halibut cruising along the sand."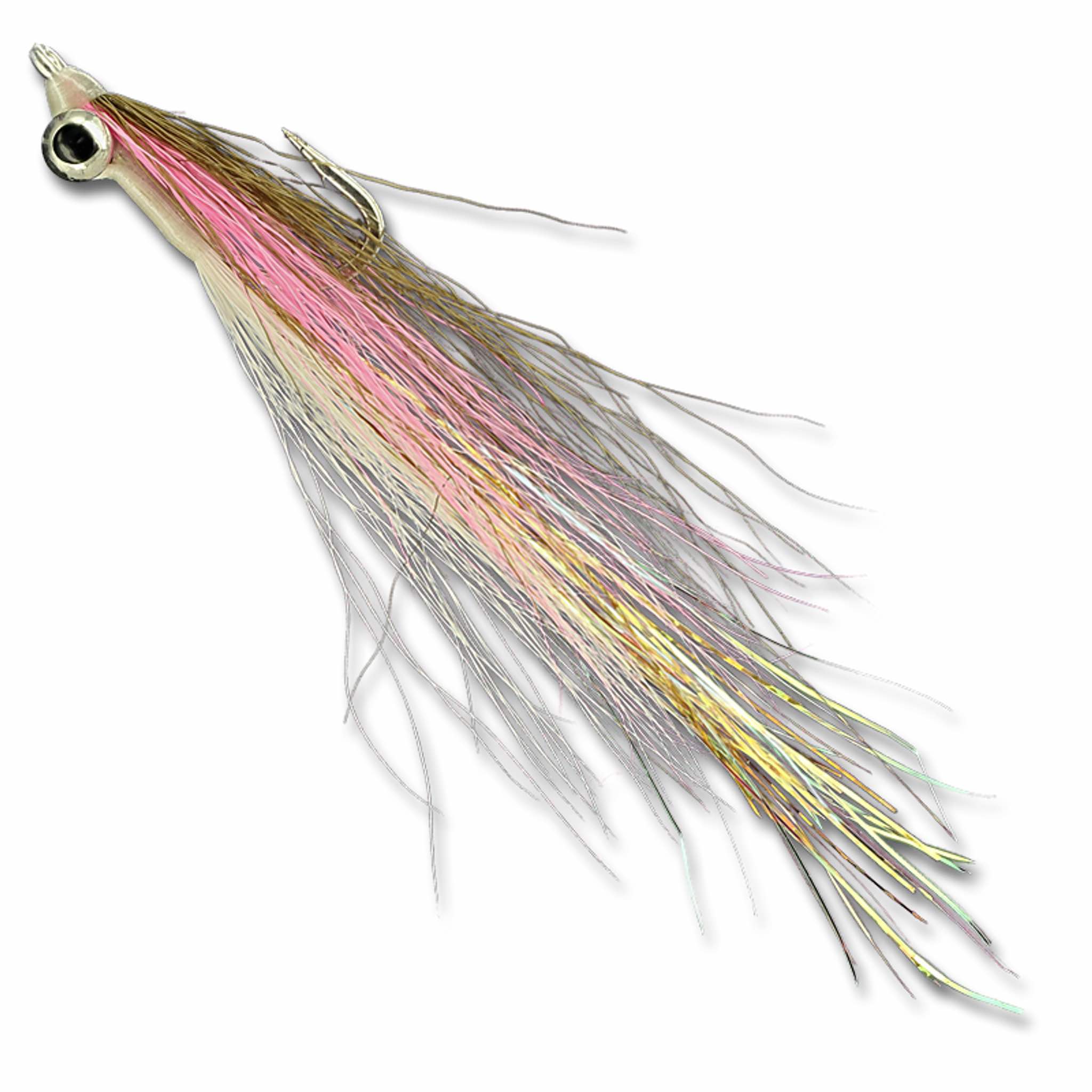 "My first cast spooked it and it swam out to deep water, but it came back. I quickly cast again and it charged my fly and gobbled it up. The clarity of the water in the afternoon sun made sight fishing easy! The halibut fought for a bit but was easily landed; by then my husband was running down the beach to help me take measurements and photos."
"The fish weighed 6.5 pounds and just made the IGFA record criteria. We went back the very next day to catch more and we were not disappointed! Sight fishing for these fish was a lot of fun and one of the more unique experiences I have had fly fishing."
Kelsey's fish was recently accepted as the new IGFA Women's 6-kg (12-lb) Tippet Class World Record for the species. Please note that the podcast featuring Kelsey will be available on this page from Thursday, March 16.