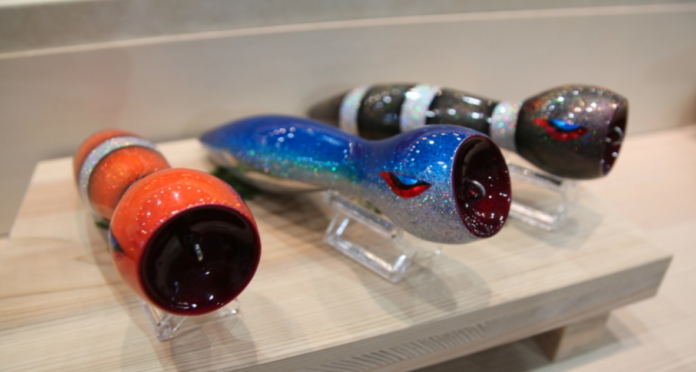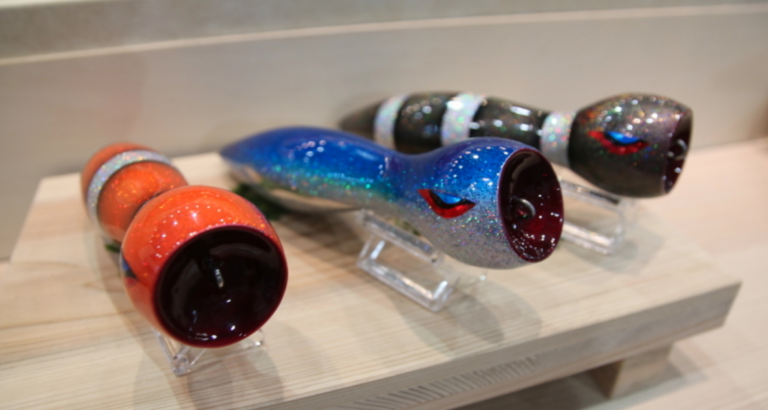 Kennesaw, GA (January 6, 2022) – When the surface action is hot, the Devil Popper offers an irresistible temptation.
The deep cupped face of the Devil Popper helps create the sound and splash commotion that triggers a bite from toothy predators, and its symmetrica
l design allows for easy control whether you're ripping it through a surface blitz, chugging along the surface or pulling and stalling.




The Devil Popper is available with 2 different mouth designs. One has a normal cupped mouth and the other has an upper-facing cupped mouth, both creating different actions in the water. The upper-facing cupped version creates a noisy splash and will swim under the surface of the water to attract fish from greater distances. The normal cupped version creates more of a chugging popper action.
Like all Sea Falcon lures, Devil Poppers are made with premium components and a hand-painted finish that will stand up to repeated attacks from the toothiest predators. For the surface treatment, Sea Falcon has extremely demanding standards. In order to produce the rich transparency and appearance of a small, lively fish, they meticulously carry out the surface treatment by applying over 20 clear coatings and polishing each lure twice. Also, hook eyes are all part of the same one-piece wireframe to ensure superior strength and lure integrity.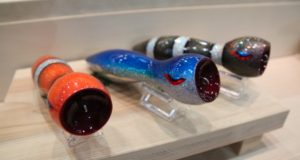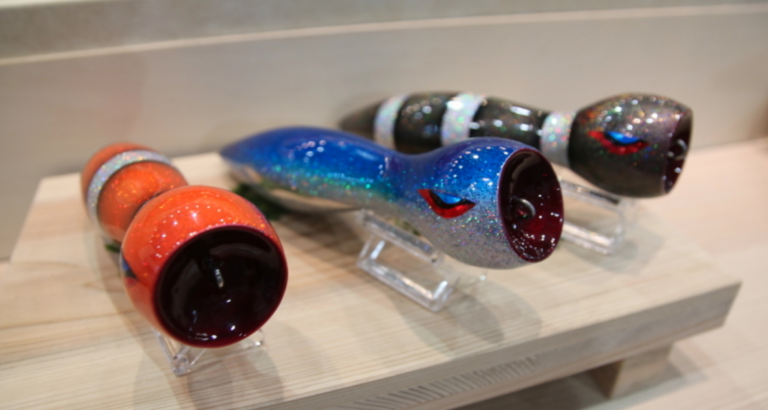 Every Sea Falcon lure is based on a hand-carved original created by CEO and Chief Designer Tetsuya Itou, one of Japan's foremost lure designers. Based in Hamamatsu, Japan, they operate under the 'Total Package' concept, combining all processes from planning and development to manufacturing all under one roof. Sea Falcon ensures supreme quality and continues to provide innovative products to the fishing world.
Gamakatsu® hooks are specifically designed to compliment Sea Falcon lures and plugs. Gamakatsu hooks are made with the same level of craftsmanship and attention to detail, equally raising the performance of any Sea Falcon lure.
Devil Popper Features:
Topwater Wood Plug
Chugging Popper
Designed for Easy Popping Action
A• vailable in Crystal Black Clownfish, Crystal Clownfish and Crystal Flying Fish
Target Fish:
Schooling Pelagics
Tuna
Mahi Mahi