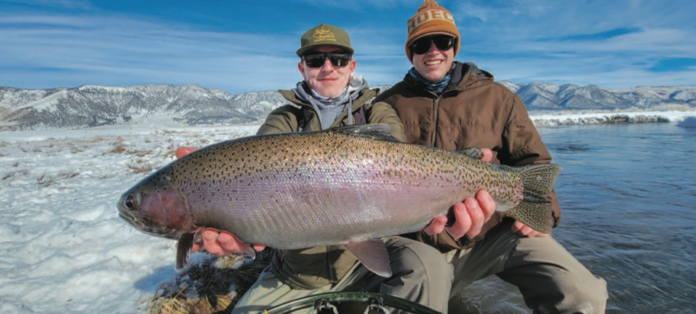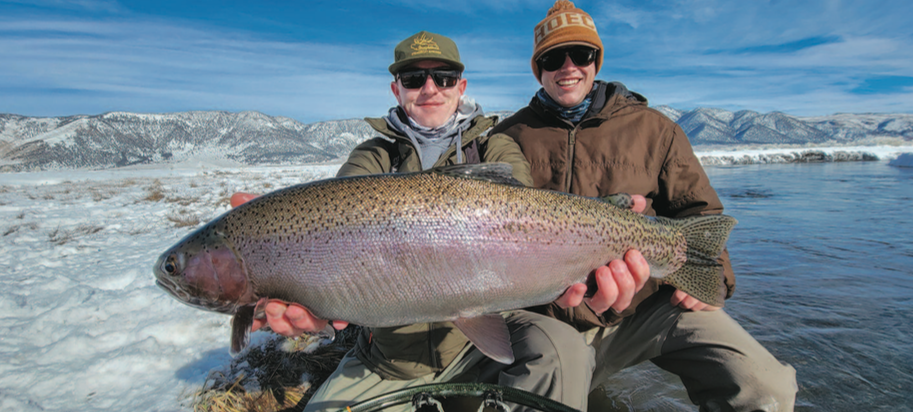 BY ERNIE COWAN
BISHOP — Storms continued to sweep across the Eastern Sierra last week, adding more snow to the already record-setting levels that piled up the week before.
While this had no doubt slowed down winter fishing, it also means welcome relief to the high country that has been gasping from two previous winters of below-normal precipitation.
Hopefully, the inconvenience of deep snow will only be temporary, and anglers will quickly return to winter waters from Lone Pine to Bridgeport. Of course, there are those hardy and well-equipped guides and winter anglers who got out between storms to connect with some monster snow 'bows lurking in the Upper Owens or scrappy browns in the Lower Owens.
Most of the winter fishing action has been on the Lower O, where snow did not accumu- late, allowing anglers access to the river and guides are report- ing a good bite. Guides from The Trout Fitter are reporting that midges are around most of the day on the Lower Owens, but the Blue Wing Olive hatch is beginning to slow down with a shorter window between about 1 a.m. and noon.
"Sadly, between now and the end of January is the slow time, there will be some good days but with a lack of hatches and the cold water, but it's generally slow," they said.
There is some action picking up by the Pleasant Valley Reservoir dam, but surface activity is being called "wildly inconsistent." Access to the Upper Owens is now a challenge and not advised for anyone trying to drive in. Deep snow or mud holes can quickly put an end to your fishing adventure and result in a very expensive towing charge. At press time there were reports calling for up to four more feet of snow in the area, and that might limit access to snowmobiles only.
Colder weather will push bigger fish into the Upper Owens from Crowley, and those able to access the water may connect with some monster fish. Trout Fitter Guide Eric Hein said there is not much to talk about regarding Hot Creek.
"With all the new snow and nasty weather, I'm not getting any reports and all my trips have been Upper and Lower Owens," Hein said.
Open winter waters in the Bridgeport area are also buried in snow and temperatures have been brutal, often down to a single digit. The California side of the East Walker River is no longer open to winter fishing, and Jim Reid at Ken's Sporting Goods said there have been no reports from the West Walker River, or the local creeks that are open to winter fishing.