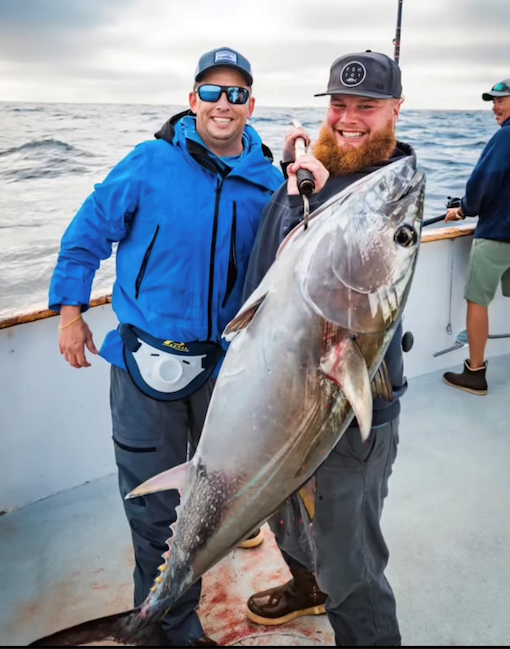 BY BEN HERVEY-MURRAY
HUNTINGTON BEACH – A new Fall surf fishing tournament is set to benefit anglers with a packed prize roster plus armed forces veterans by helping to fund therapeutic sportfishing trips.
Organized by Chris Woodburn, a volunteer for Reel Warriors Foundation, and the SoCal Sportfishing Club, the tournament takes place over the morning of the Saturday, September 17 with the captor of the four largest fish out of the target species of surf perch, California halibut and croaker (yellowfin and spotfin) declared the victor. Size is determined by a length measurement and the largest four fish submitted by each angler count towards a points total and subsequent overall ranking to determine the top slots.
Speaking exclusively to WON, Chris explained why he set up the tournament: "The purpose of the SoCal Surf Fishing Bonanza is to help raise funds for our veterans. Reel Warriors Foundation is a registered non-profit 501(c)(3) group of combat veterans from different branches that have a love for fishing. For veterans returning from deployment or transitioning to civilian life, there are many stressors and struggles. The proceeds that Reel Warriors Foundation receives from this event will be used to help carry out our goal, which is to provide a network of support and the opportunity for a brief break through offshore fishing trips with other veterans.
"We are targeting between  100-200 participants in this tournament and we need your help!" Chris continued, urging people to sign up soon via their website socalsfb.com and to follow them on social media. "Additionally, we are partnering with Four Sons Brewing in Huntington Beach, who are allowing us to use their space for an after-tournament reception when we will be giving away swag bags for all participants, cash prizes for the winners, having raffles to help raise funds, and much more."
Other tournament rules include the use of artificial baits and lures only, open venue selection based on roving format, a fishing time of 6 a.m to 12.30 p.m. and participants are required to be present at the tournament HQ (Four Sons Brewing at 18421, Gothard St Suite 100, Huntington Beach, CA 92648) between 1.45 p.m. and 2.45 p.m. when the winners are announced. Participants are also required to check in at the tournament HQ by 1.30 p.m. on the day.
Sponsors include Daiwa, Costa Sunglasses, Phenix Rods, Promar & Ahi USA, Fishbites, Opsin Fluorocarbon, Mustad and a host of other fishing and leisure brands offering great prizes. There will also be a food and drink available after the tournament at the HQ plus a raffle and giveaways alongside the winner announcements.
To sign up, head to www.socalsfb.com plus anyone looking to donate additional prizes is requested to contact Chris via social media: www.instagram.com/socal_bonanza Donations are tax deductible.