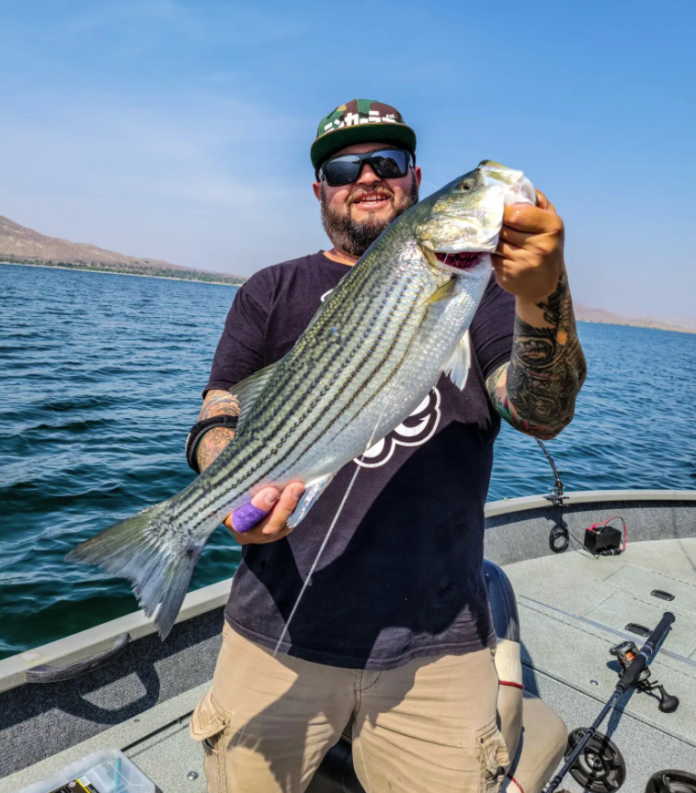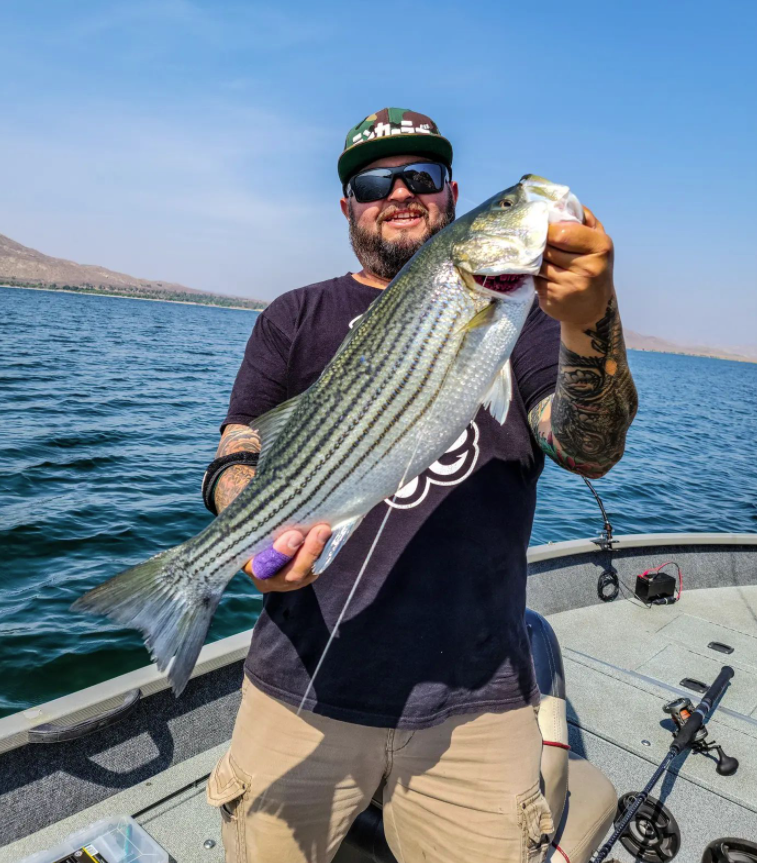 BY MIKE STEVENS
PERRIS – Thick schools of baitfish remain present all over Lake Perris, and bass anglers are still having a great time keying in on them with shad-patterned baits. However, a particular brand of bycatch has been showing up lately that might suggest they're more present in the lake than we've thought.
The striped bass narrative at Perris has long been something along the lines of there not being many of them in there, but the ones that do show up tend to be good-sized models reaching well into double digits. Very rarely will a year see an angler show up with a school-sized 1- to 3-pound striper like those all over the place at lakes like Skinner, Diamond Valley and Silverwood, but they're definitely in the mix at Perris now.
Kenny Baldwin of Producer Plugs might catch more than anyone at Perris due to the nature of how he fishes most of the time: trolling Producer Flies (streamers) on leadcore line through and between his network of offshore structure spots. What's crazy is, he's targeting largemouth (very effectively) and stripers, for the most part, are bycatch along with monster bluegill and even the occasional catfish. Baldwin has connected to stripers while targeting largemouth in multiple outings here in early fall, and it has included fish as small as 2 pounds and up to 10.5 to go along with several that came unbuttoned.
He's been fishing with another Perris regular, James Montes (both Baldwin and Montes are consistent contributors of Perris intel for WON), and the striped bass continued to show up for them through the end of last week.
"I can't tell you how many I have lost," said Montes. "Two giants broke me off when I was fishing with Kenny, and a few while fishing in my boat. Kenny and I landed three stripers that day, I caught two big ones but he caught a 3 pounder. That's kind of concerning because the week before he caught a two-and-a-half pounder and another big one. There's a lot more stripers in that lake than people realize."
Those guys are targeting largemouth, but it sounds like they're quick to switch gears at this point once they've located striped bass. Along with flycoring and regardless of species, they've been finding success around those bait balls with topwater, Alabama rigs and the occasional spoon.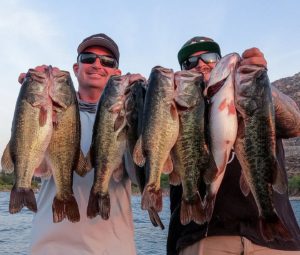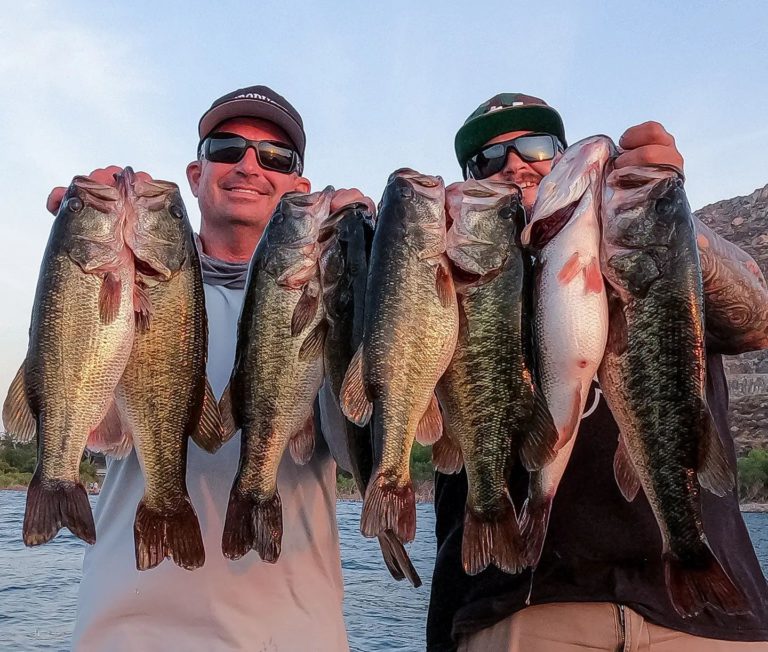 "Fish are busting all day," added Montes.
At the end of September, a kayak angler bagged a 16-pound Perris striper on a swimbait that appeared in WON and can still be found on WONews.com.
Another familiar face at Lake Perris is Michael Craig of Mentone who always has the pulse of the largemouth situation at his home lake, and he's on the same baitfish-school-tracking program and had some more details on other tactics that have been working out there.
"It's been good with all the shad up spawning," said Craig. "Everything from spoons, underspins and Flukes doing the job from the surface to 30 feet. It's slowing down a little, but there's still some large fish being caught all over the lake. Big bluegill and crappie are being caught as well, and the water temperature is dropping slowly with the cooler nights."