This is WON's Repower Report, brought to you by Suzuki Marine. This feature showcases one of many repower projects performed by Suzuki's professional dealers and mechanics in Southern California. Each new report will feature product specifications on different Suzuki engines for all types of boats, as well as the story behind the project about the anglers and their boats.
In this issue we talk to Gary Henderson.
What's the make and model of your boat and how long have you owned it?
It's a 26-foot Seaswirl Striper 2600 walkaround 2001 – I've owned it since 2003 and am the second owner. It was a great deal and came with $9,000 in electronics and a nice Pacific trailer and had really low hours, practically a new boat.
How do you use the boat – fishing, diving, etc..?
Chasing tuna offshore and fishing paddies for dorado and yellowtail, I love to hunt the pelagics whenever we can. If pelagics aren't around then we go to the islands and fish for yellowtail, halibut or ground fish. I do my best to never get skunked out there fishing hard until something comes over the rail.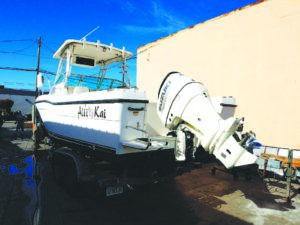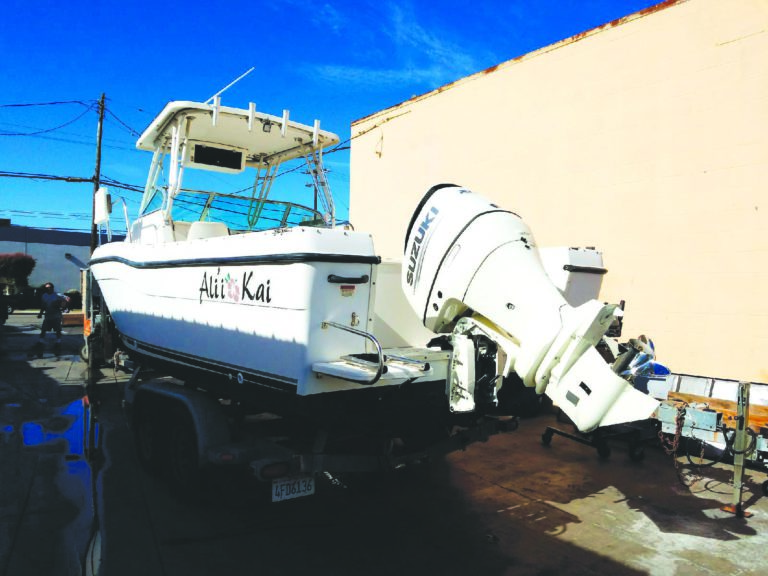 What was your most memorable trip on the boat?
My most memorable trip is a 3-day trip I did with friends. Took off from Dana Point, went over to Catalina, fished the day catching yellowtail, bass and rockfish and spent the night on the island. We then went over to San Clemente, fished all day and caught a bunch of big calicos pushing 10 pounds and stayed the night. The final day we headed back to Dana looking for pelagics and near the 277 got into some tuna. Catching yellowtail, calico and rockfish at both islands and tuna offshore was definitely the most memorable trip on the boat.
How did you decide to repower with a new Suzuki?
I've been reading all the articles online about how Suzuki is constantly changing technology to upgrade and improve design and they don't stay stagnant. It was the only motor that didn't have anything bad said about it when looking for a new motor to repower with. Went and bought a new 2018 Suzuki DF250 TXW2 so I won't have any problems for years to come. The boat was down for a year and a half, took it to Maurer on a Wednesday and drove it off the lot a week later.
Any other major projects or upgrades on the horizon for your baby?
I'm going to put a new 2018 20 hp Suzuki as a kicker motor for the boat. I primarily use it for slow trolling for trout at places like Diamond Valley Lake but it's also nice to have a backup just in case.