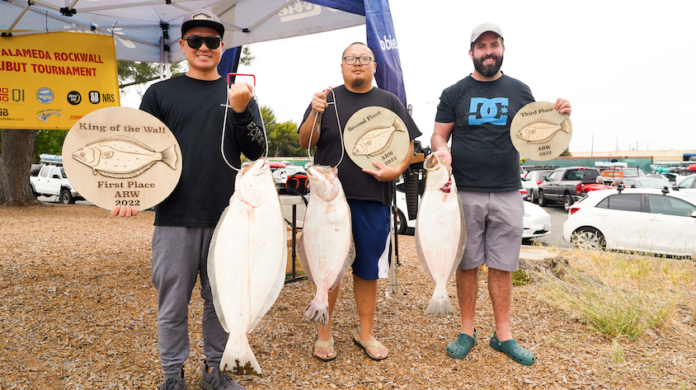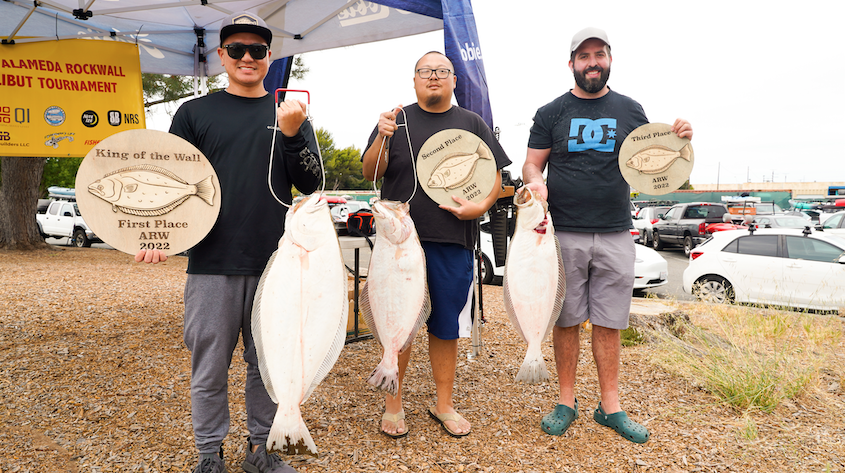 BY DAVE HURLEY
ALAMEDA – In the fishing world, there are weekly tournaments in which participants vie to win money, fame, or a new boat while the organizations promoting the event are there to turn a profit. This is the way of the world these days, but sometimes, an event comes along that has higher aspirations than putting money in someone's pocket.
Kayak fishing is an increasingly popular and growing sport, and tournaments are a highlight of the kayak fishing community. There is also a burgeoning trend of kayak anglers posting their content on social media with views of outstanding scenery and the serenity of being on the water without the interference of a gas motor.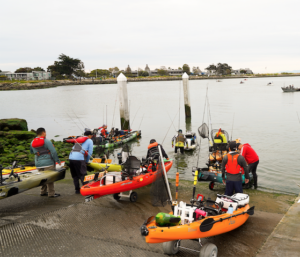 One of the top contributors to the social media scene in northern California is Keith Nguyen of the YouTube Channel, 'The Lost Anchovy.' Nguyen has even taken on the moniker of his channel is often referred to as TLA. His content ranges from rockfishing along the Big Sur coast to trout trolling on high Sierra reservoirs.
Nguyen is the organizer of the Alameda Rockwall Halibut tournament, and he said, "We are limited to 80 boats, and the tournament always sells out quickly. This event is a get-together for kayak anglers from throughout the western United States, and it is designed to promote communication amongst the diverse group of kayakers. Most importantly, the proceeds of the event are dedicated to a community cause, and this year, we will be donating all proceeds to the I Heart Oakland Alameda Estuary group which is part of the Oakland Parks and Recreation Foundation. I participated in their Earth Day Clean Up this year and was very impressed by their efforts as we collected 4 tons of trash during this cleanup. I'm a long-time kayak fisherman, and I have witnessed the tremendous amount of trash that takes refuge on the top bay waters. However, for every piece of trash visible on the surface there are hundreds, if not thousands, that get buried underneath the waterline. The buried trash eventually descends along the shorelines where it impacts seabirds and marine life. The micro-plastics, oils, and chemicals become intertwined with the bay's ecosystem and impact the fish we harvest such as white sturgeon, California halibut, and striped bass."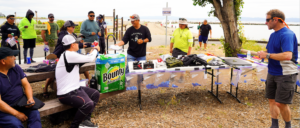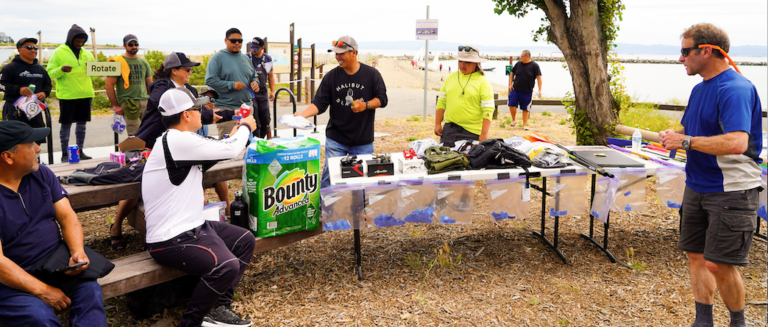 The I Heart Oakland Alameda Estuary organizes large public waterfront, park, and on the water clean up where 50 to 150 volunteers routinely participate. Director Mary Spicer was the catalyst for the development of the organization six years ago, and in the subsequent years, tons of trash have been removed from the Oakland/Alameda waterfronts.
Nguyen said, "The tournament took place from 7:00 a.m. to 2:00 p.m., followed by a huge raffle, BBQ, and award ceremony. The big prize is the King of the Wall, and this year's King was Jake of Reeling It In With Jake with a limit of halibut at 37.5, 30, and 24 inches. The big fish weighed in at over 18 pounds. As the tides were ideal, the halibut were on the snap, and most of the boats came back with fish over the 22-inch minimum size."
More information on the I Heart Oakland Estuary Foundation is available at https://www.oaklandparks.org/i-heart-oakland-alameda-estuary/ while Nguyen's adventures can be followed at https://thelostanchovy.com/blog/ or via his YouTube station, 'The Lost Anchovy.'