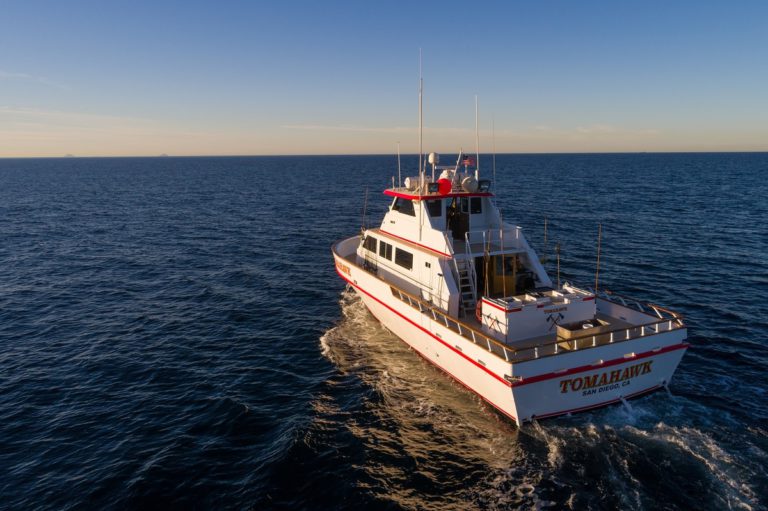 The Tomahawk departs from Fisherman's Landing on Tuesday, July 27, 2021 at 9:00 p.m. and returns on Thursday, July 29th at 6:00 a.m.
The Charter will accommodate 28 passengers and for the price of $400.00 your bunk, bait and Mexican Permit are included. No meals included.
WON 2021 Charters have an exciting array of trip sponsors. On most trips, anglers will have access to bulk spools of Berkley Pro-Spec monofilament. Every passenger will also receive a spool of HI SEAS fluorocarbon, a Frogg Toggs Cinch Sack and Gamakatsu's New G-3200 utility box which is perfect for storing hooks and other terminal tackle. The jackpot winner will also receive a $100 Huk clothing certificate.
No cancellations or refunds within 30 days of the trip unless you can fill your spot.
Sign-up online, call or Lori or Michelle at (949) 366-0827.