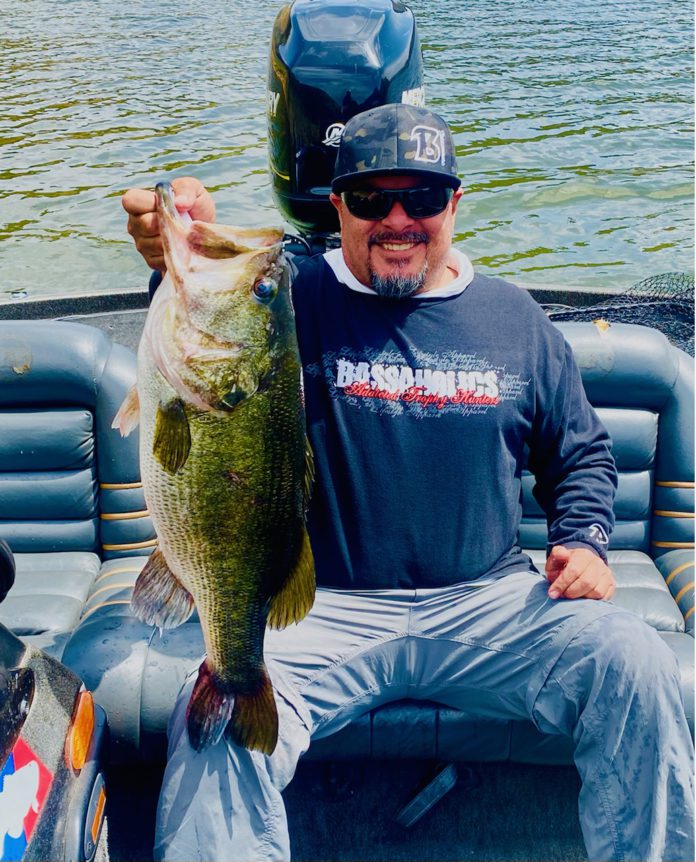 ESCONDIDO – The theme of the 2021 season at Lake Hodges has been excellent quality on bass while underachieving in the numbers department. The fish count is still playing catch-up, but now it seems like it's gaining more ground each week into spring, and the big ones are cooperating.
Lake regular Clem Miner range the double-digit bell with an 11-pound, 1-ounce largemouth he caught on a wacky-rigged thin Senko in green pumpkin/black flake on a Gamakatsu #1 drop-shot hook on spinning gear and 8-pound line down by the dam. Between Miner and his partner that day, they had one just under 5, a 4-2, four over 3 pounds and a couple shorts. Other than the 11-plus, they might have had an even better outing midweek when they connected to a 6-11, 6-8 and 6-1 to go along with a pair of 5 pounders and three over 3 pounds. That day, it was all about square bills up shallow, drop-shots, Texas rigs and that same Senko rig.
            "The early morning bite is the ticket," said Miner. "Rocky points, tules and shallow, then you really have to work at it. With this Wednesday being closed, I expect this weekend to be stellar!"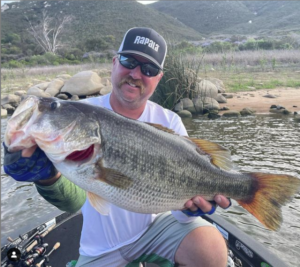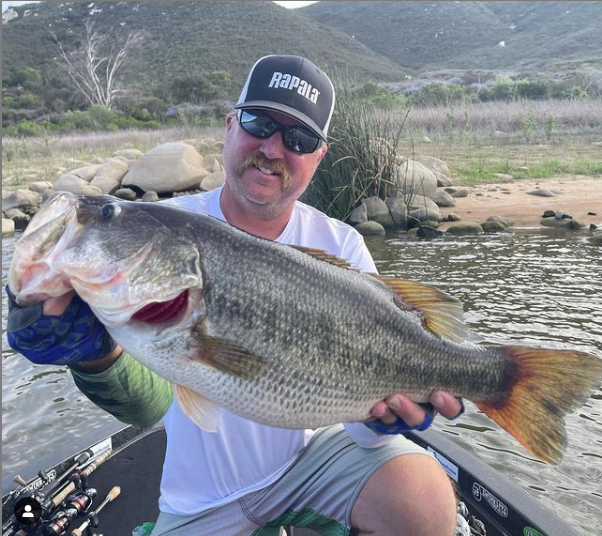 There's actually been a flurry of double-digit Hodges bass of late, and 11 seems to be the lucky number. Earlier in the week, former WON BASS U.S. Open champ Rusty Brown connected to an 11.02-pound bucketmouth while cranking a Rapala Shad Rap. Miner also mentioned an 11-11 he heard was also caught which WON would later learn was caught by Charles Hernandez who was working a jig up in the Dam Arm near the Buoy Line.
Hernandez was fishing with WON BASS pro Chip Gilbert who told WON, "the water is warming up and the reaction bait has been good as well as the jig. The Dam Arm has been the better area to fish.
"The bass bite has been on fire," said Concession Manager Laina Ruiz-Doan. "Fishermen are on cloud 9 and telling me they have had some of the best fishing they've had in years. A lot are going with drop-shots and Texas rigs in purples and greens."