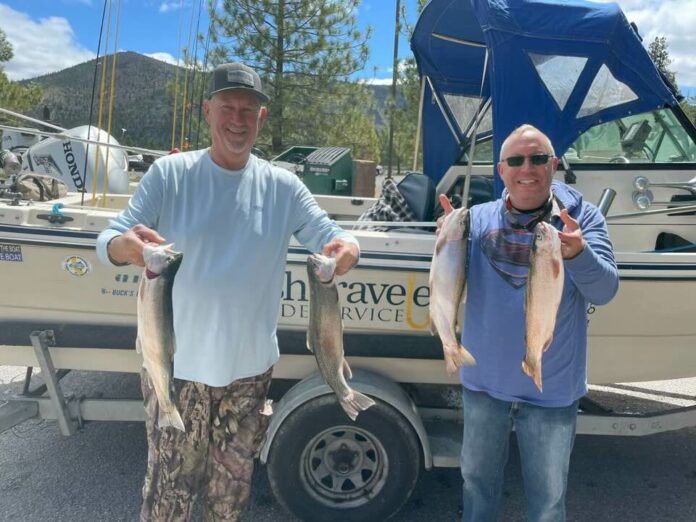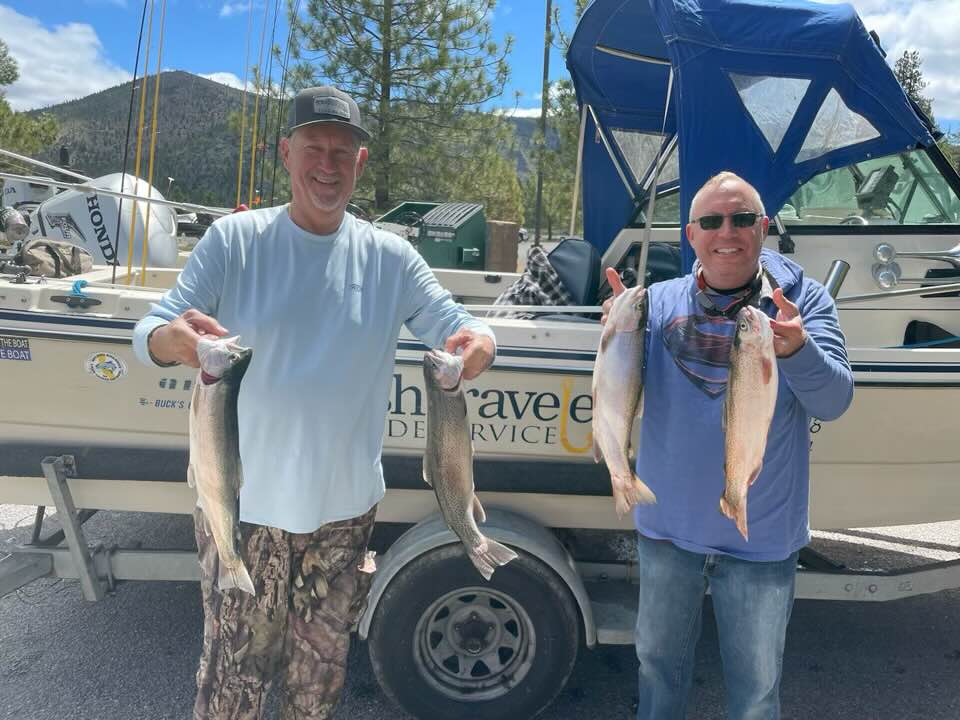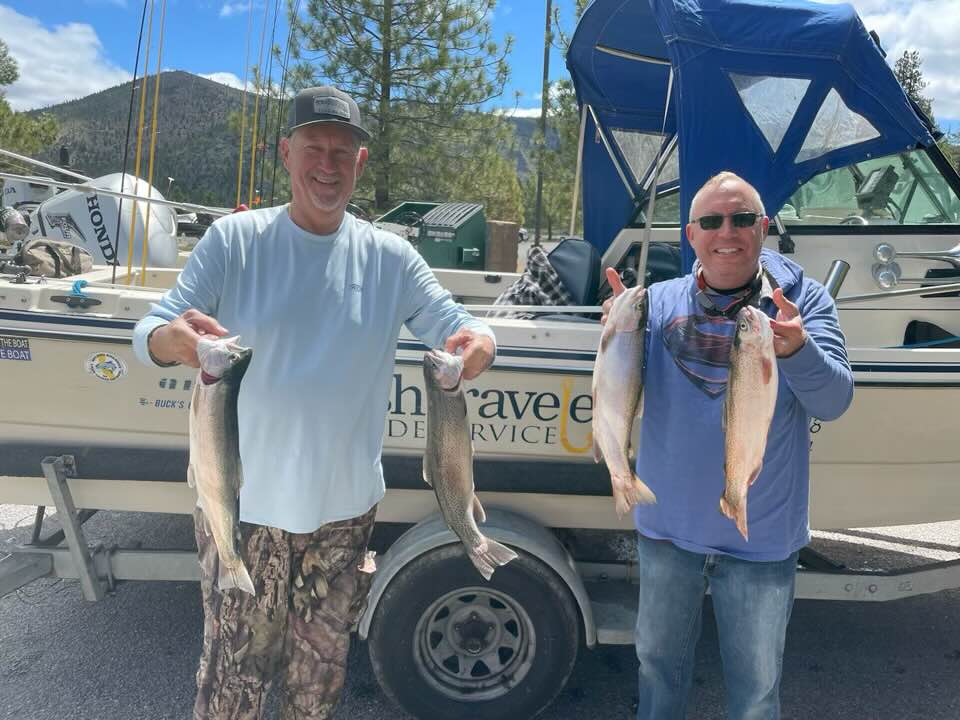 BY DAVE HURLEY
SUSANVILLE, CALIFORNIA – The long-awaited Eagle Lake opener was this past Saturday, and Tim Noxon of Fish Traveler Guide Service said, "One of the anglers that made it out said, 'It was like riding a bull out there.'" The winds were high throughout the weekend, creating challenging conditions for boaters, but those who braved the wind came back with quality Eagle Lake-strain trout.
Noxon said, "After staying off the water on Saturday, I made it out on Sunday and headed toward Eagle's Nest to stay out of the wind as much as possible. I was searching without action at the Eagle's Nest, Shrimp Island, and the Broccoli Tree before I received a call from Mike Cameron to head over to the Ronald McDonald Youth Camp. Once I got there, we starting picking up trout from the surface to 8 feet in depth in 10 to 20 feet of water with grubs, orange flies, or by trolling red/gold Thomas Buoyants for two-fish limits between 2.5 and 2.75 pounds."
"We had to work hard in the wind, and when we got a fish on, we had to bring in all of the lines as the wind was pushing us into the shoreline and the rocks. The launch ramp has been extended by around 20 feet and the bathrooms and fish cleaning station at Gallatin was open. I will remain on the lake as long as possible, but with the historical level of evaporation, I anticipate that large boats will not be able to access the lake by September 1st. I am looking into a smaller aluminum boat to continue to operate after this time."
The buoys at Pelican, the Youth Camp Point, Shrimp Island, in front of the boat dock, and Wildcat were installed this week by the Lassen County Sheriff's Department, and these buoys are necessary to keep boats off of the rockpiles.
The Christie Campground is closed due to low staff levels, but the Merrill, Eagle, West Eagle, and Aspen Grove campgrounds will be open with water also available. Visitors are requested to pack in and out garbage if the bins are full due to low staff levels. The bathrooms at the Gallatin Marina will be open only during Memorial Day Weekend, but there will be water available throughout the season.
The daily limit will remain the same at two fish per day with four in possession, but the previous concessionaire at the Gallatin Marina will no longer operate the recreation area, leaving the U.S. Forest Service Eagle Lake Ranger Station in the process of receiving applications for a new concessionaire.