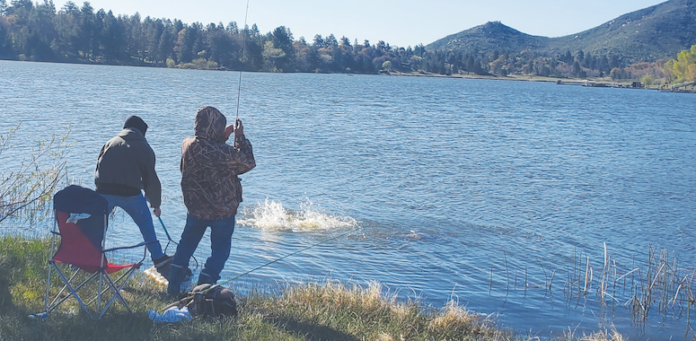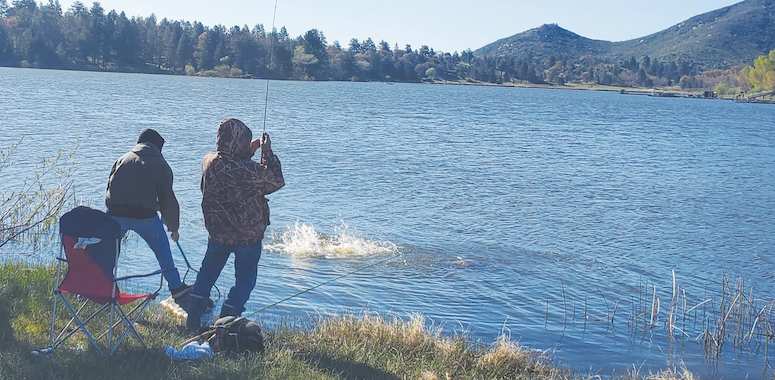 Second annual family-friendly trout derby to feature heavy stocking, tagged fish with a shot at $25,000, and lots of other great prizes up for grabs
BY BLAKE WARREN
JULIAN – The first one was so nice, WON is doing it twice. Troutcast at Lake Cuyamaca is back for its second annual installment in 2022, slated for Saturday and Sunday, April 23-24. The first family-style event of the year on the WON event schedule, Troutcast is an ideal opportunity to get out and fish with family and friends, put some rainbows on the stringer and vie for a slew of terrific prizes. With Cuyamaca staff already having secured a hefty 4,000-pound delivery of rainbows from Mt. Lassen Trout Farm for the event, there is sure to be plenty of fishing fireworks come late April.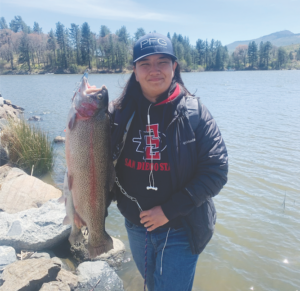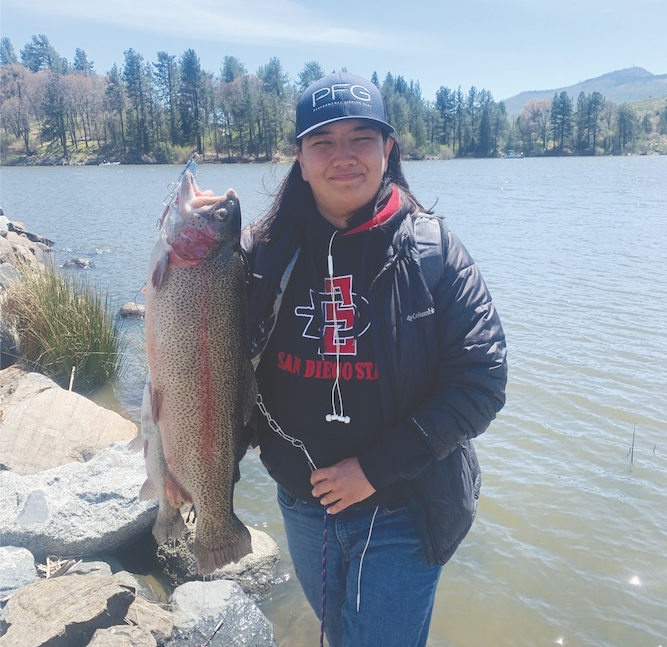 Included in the aforementioned Lassen plant will be 25 tagged fish, one of which is worth an eye-popping $25,000 if that particular trout is one of the first two tagged fish brought to tournament staff during the event. Derby anglers who catch a tagged fish are urged to immediately seek out Troutcast staff for a chance to win the big bucks. The first two tagged fish checked in will also earn those anglers a stay at Lake Cuyamaca along with a high-end Daiwa Crossfire reel. The third through sixth tagged trout checked in with tournament staffers will score Daiwa combos.
The unique tournament format of Troutcast features four fishing/weigh-in periods on both days of the event (see graphic above for times). There will be two winners for each weigh period — one Adult and one Junior (14 and younger) — for a grand total of 16 overall winners over the course of the derby. The prize package for Adult winners includes a Fenwick rod, Pflueger reel, Frabill net, Daiwa J-Fluoro and bonus cash, while the Junior winners will be taking home Fenwick rods, Pflueger reels, Panther Martin lure packs and Plano tackle bags. There will be three weigh stations available for anglers: one at Lone Pine, one at Chambers Park and another at the docks. Anglers may only weigh one fish per weigh-in period.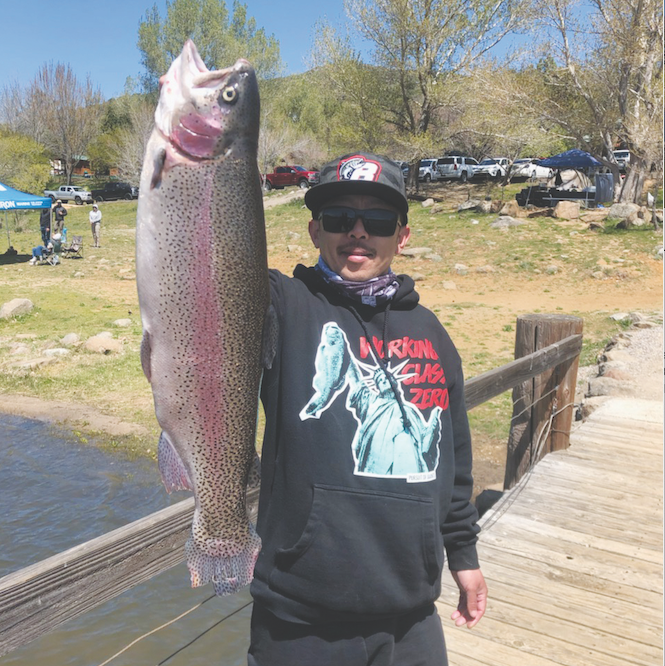 Big fish will also translate into big prizes at Troutcast, a pair of boats as a matter of fact. The biggest fish caught on Saturday will be good for a Sea Eagle STS10 inflatable and a Suzuki 2.5hp motor along with a Panther Martin lure pack, while Sunday's biggest fish will earn a Sea Eagle 437ps and Suzuki 2.5hp motor and the same Panther Martin lure pack. The biggest overall trout weighed in over the two days will also net a prize package consisting of a Daiwa combo, a Daiwa backpack, Daiwa J-Fluoro and a lifelike replica of the trophy catch courtesy of Global Fish Mounts.
The first 400 anglers to sign up will also receive a complementary jar of PowerBait, a spool of 4-pound Berkley Trilene and a Thomas Buoyant lure at event registration, which will be held from 4 to 7 p.m. on Friday, April 22 at the Lake Cuyamaca tackle shop and general store — there will also be on-site signups and registration on Saturday morning from 6 to 8 a.m.
Last year's inaugural event drew nearly 400 anglers, so be sure to lock up your entry in the early going. Entries are currently live and being taken at WONews.com under the 'Tournaments' tab, or anglers can also sign up for Troutcast by calling tournament director Billy Egan at (949) 366-0248. Entry fees are $91 for Adults and $66 for Junior anglers 14 years old and younger. The online entry deadline is Tuesday, April 19.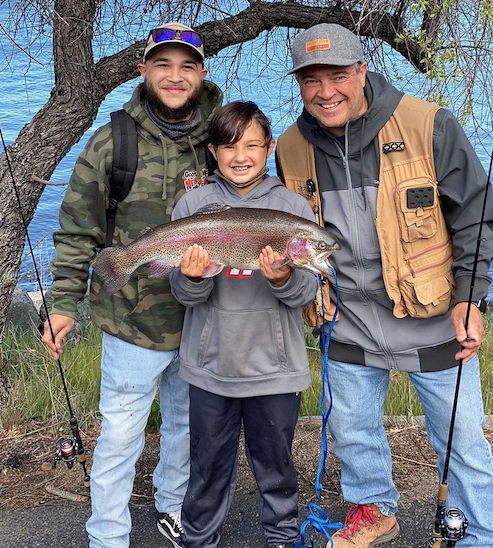 Anglers can fish from both boat and shore, with plenty of accessible shoreline that often produces as much success as those fishing from boats, according to Cuyamaca Supervising Ranger Butch Paddock. There are approximately 30 rental boats available at the lake on a first-come, first-serve basis, so if you're planning on going that route don't wait to make your rental reservation. Private boats are also welcome and there is a two-lane ramp for launching. NOTE: Anglers planning on bringing their boats for the event are highly encouraged to tow them out to the lake on Friday prior to the derby in order to have their mandatory inspection at the lake's wash down station ($10 for power wash and $7 launch fee each day). Float tubers are also welcome but must have their tubes inspected as well.
With the mega-stocking ahead of the event, a chance at netting a tagged fish potentially worth $25K and lots of top-shelf prizes up for grabs, this is one trout derby SoCal anglers certainly won't want to miss. So round up your family and fishing buddies and get ready for some serious spring trouting at San Diego's premier alpine fishery. See you in late April!