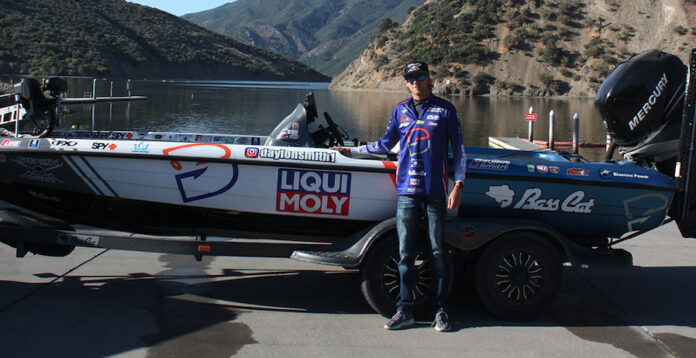 BY DAYLON SMITH
My love for bass fishing started at the age of 4. I would often tag a long with my dad and uncle to fish many of our local lakes in Southern California. 
I was fortunate to play several different sports through high school; however bass fishing was my passion. It quickly became a top priority to me and I spent many hours on the water. After high school I headed off to college at New Mexico State University with boat in tow with aim at joining the NMSU bass team where I served as president for three of the four years I attended. During this time I gained tournament experience, team success and great memories. In 2020, I graduated with a business marketing degree which I use to help some of my sponsors with marketing and branding ideas. 

In 2022 I committed to fishing regional Pro/Ams as a Pro. My first year did not meet my expectations but I learned a lot of valuable lessons and what I needed to work on in the off season. I was able to make some needed upgrades to my Bass Cat Puma, fished 3 to 4 days a week without fail and entered the 2023 season with a positive attitude. When it came to planning my 2023 season, WON BASS was a priority for me as Billy and his staff run a very fair and efficient tournament series that I want to support, and growing on the West Coast every young angler dreams of winning the WON BASS US Open.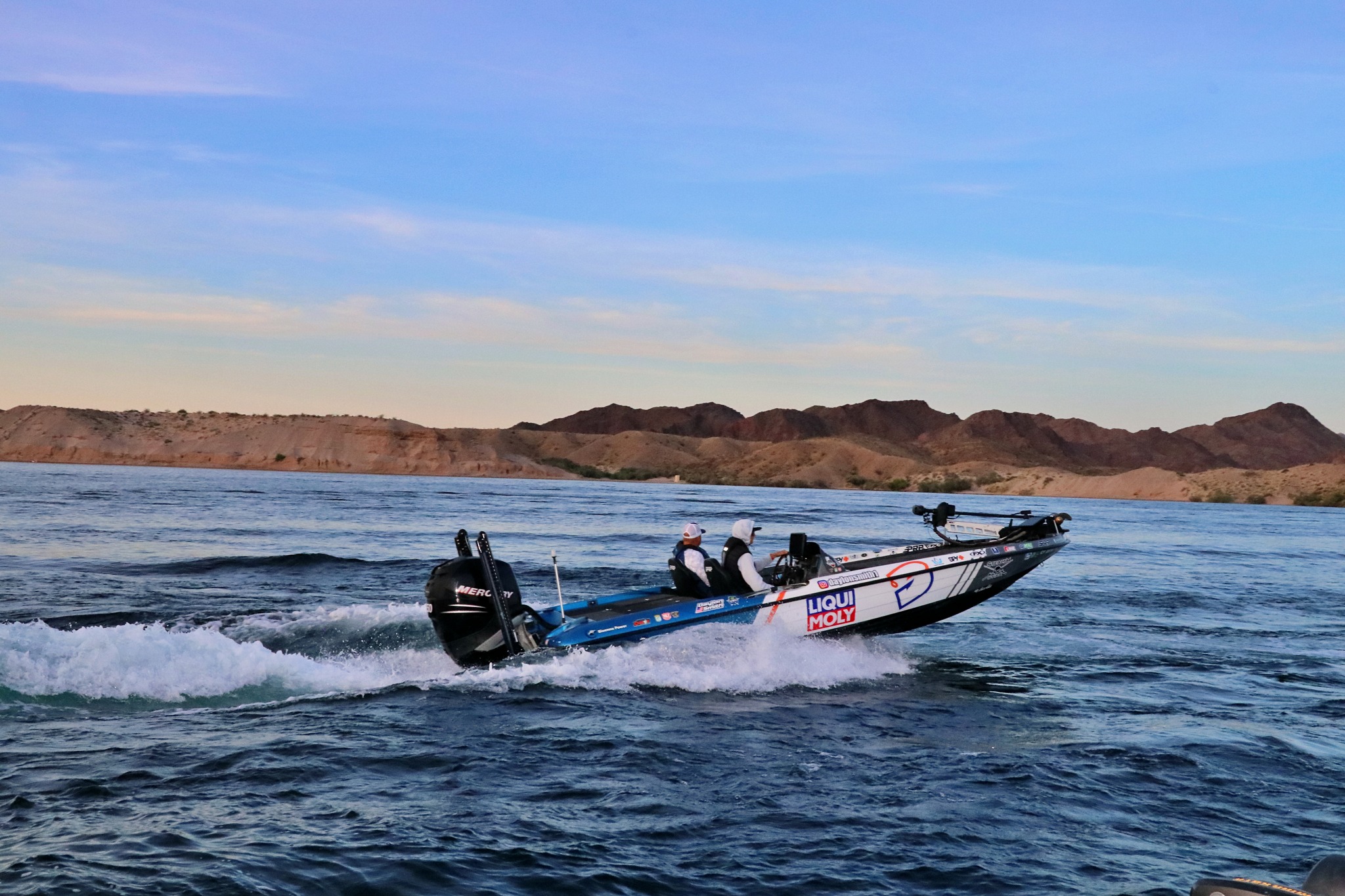 he season officially kicked off with the Laughlin Open on Lake Mohave in late April, which is predominantly a smallmouth fishery, bed fish were going to be a factor. After practice I realized the bed fish on the lake, while not plentiful, were big ones up shallow. I utilized a Neko rigged Yamamoto 5" Senko and a custom tied hair jig by Ken Miller on my Stealth Stixx "Skinny Pete" rod. Bringing 19.31lb to the scale gave me a 14th place finish overall. Finishing 14th at the Laughlin Open and less than a half-pound out of the top 10. I was hungry for a good finish at the California Open on Clear Lake.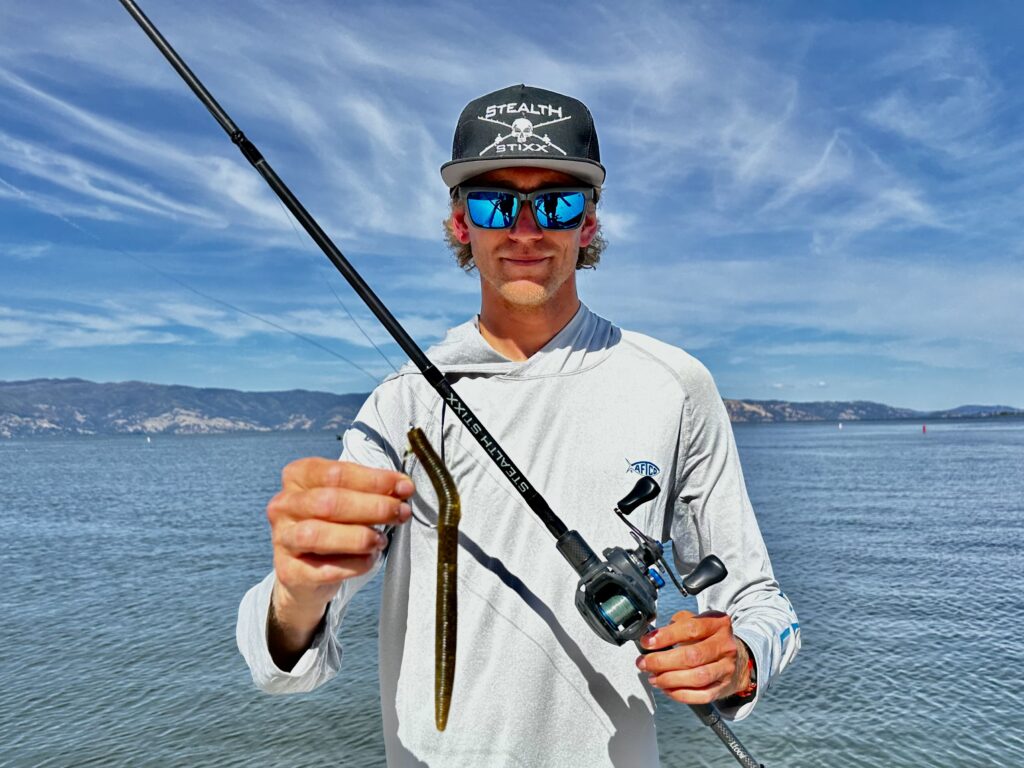 With conditions changing daily on Clear Lake for the California Open in June, it was clear many fish were in a post-spawn pattern. After 3 days of pre-fishing prior to the tournament, I had found a spot that was holding fish consistently and a secondary pattern that was hit and miss. I was able to lock in a good spot at the mouth of a major spawning creek and the fish holding on this spot were a mix of pre-spawn and post- spawn fish. There was a strong possibility the spot might reload and hold up through three days of competition. This intuition paid off (literally) and I stayed within the top three throughout the event, securing third place overall.
My goal was a top 10 finish and third place was enough to land me in the current leading position in the 2023 WON BASS AOY race. Holding the top AOY position is an honor and a thrill, but my mind set has not changed. I will do whatever it takes to be prepared for the remaining tournaments as I did for the first two. If I don't end up on top, it was not meant to be and I will regroup for the next opportunity. However, I know I did everything I could to make it happen and have zero regrets.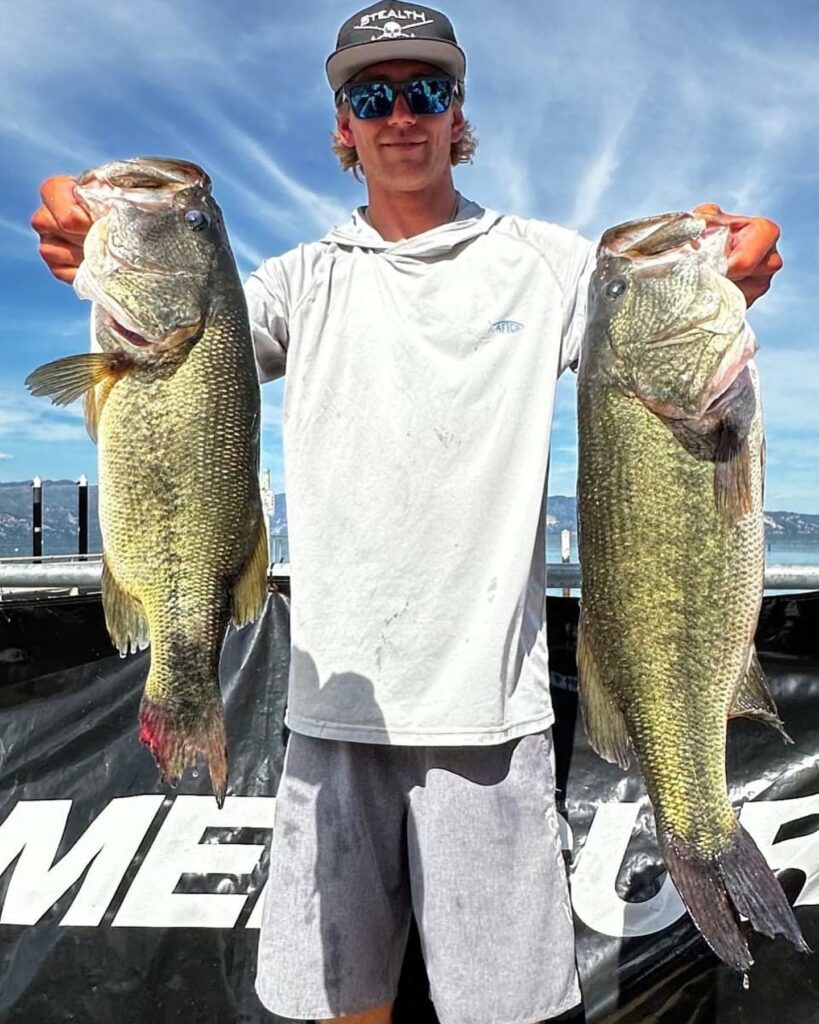 While I am young and still learning every day, I put in the hours and know that I am not where I am today by accident. I am extremely blessed to have a strong group of sponsors and a supportive family that are willing to help me chase my dream. It is my goal to partner with sponsors that I can help contribute to their success. As one of my current title sponsors, Liqui Moly is a top quality lubricant company that has a long successful history in the automotive racing industry. I am excited to be a part of their expansion into the marine and fishing industry. I also owe a lot of my tournament success to Stealth Stixx rod company. It has been a great experience to be involved with the company and building a life-long relationship. While I want to be one of the top anglers, I also want to be an ambassador for the sport. Giving back to the sport I love for generations to come is extremely important to me.
Meet Daylon Smith at the 2023 WON BASS US Open on Lake Mohave at the WON BASS sponsor fair at the Laughlin E-Center Sunday, October 15, and watch him weigh-in October 16-17, 2023 at Katherine Landing.