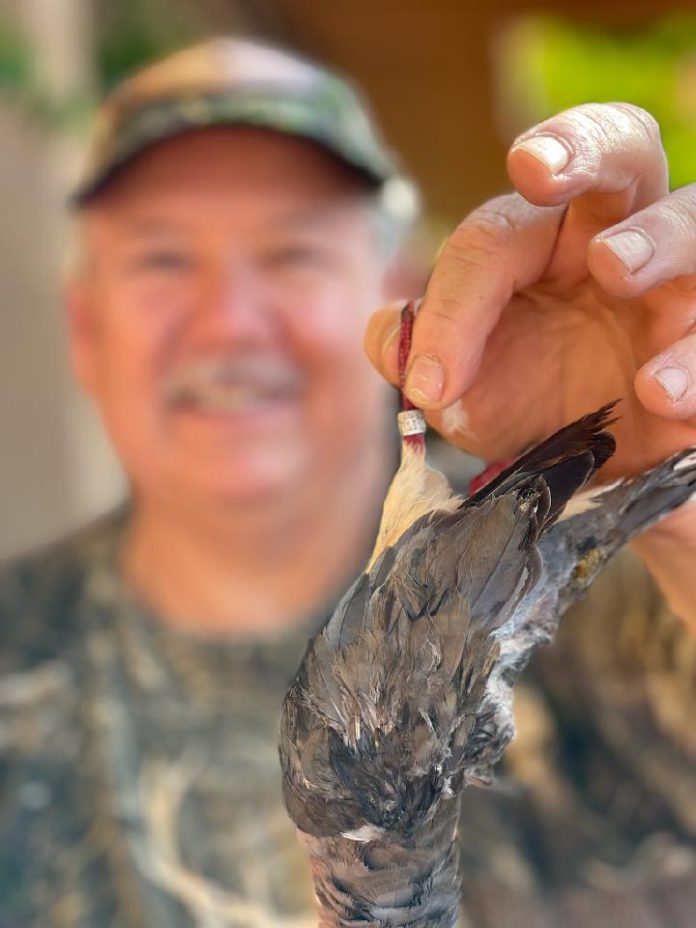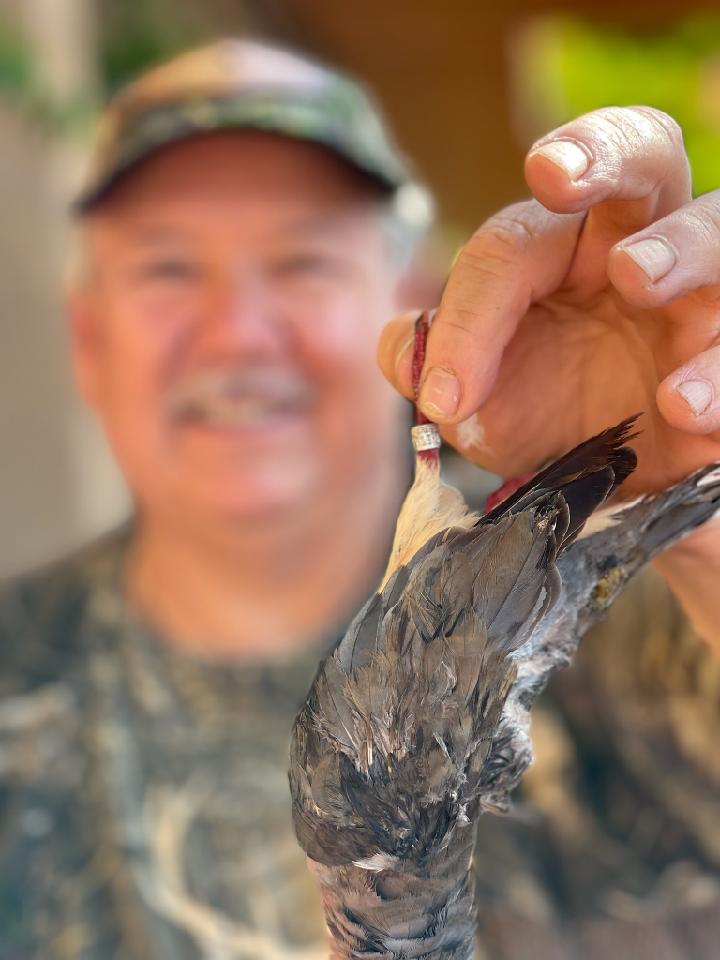 [buzzsprout episode='9162573′ player='true']
BY MERIT McCREA
YUMA, Ariz. — This writer and Izorline's Wendy Tochihara traveled to Yuma, Ariz. to meet up with Simon and Kelli Romero, Simon's Taxidermy and crew for this year's dove opener.
When we pulled into the spot, Romero had already staked out a roadside strip for our group. Under a crescent moon, high trees stood along the north edge with more a hundred yards to the south. First shots rang out down the way from another group as orange spokes of sunlight peaked out from behind distant mountain peaks.
It started modestly with a few birds flying in from behind us, north to south. More shots and the first few birds fell. Dog Hyla watched as Romero's Elly went for one.
Soon it was her turn and she was off and running, scooping up bird after bird. The flight intensified such that we couldn't reload fast enough.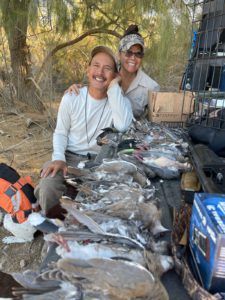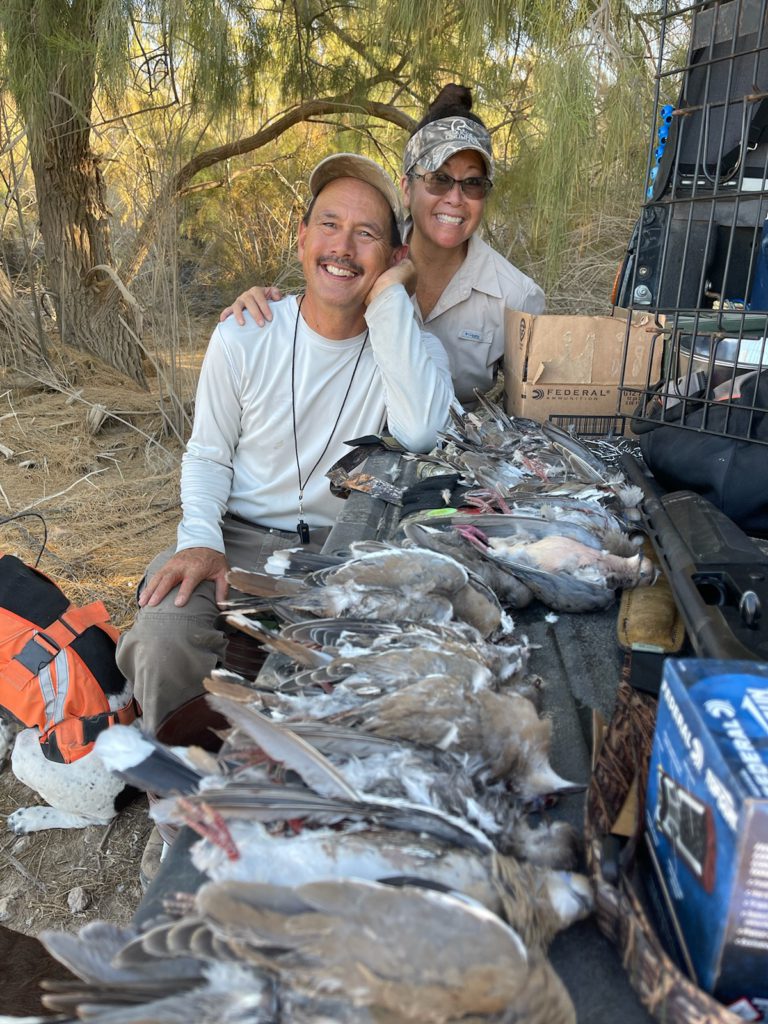 It was mostly white wing, and by 7 a.m. this writer and the others had their limits, for me exactly 5 morning dove and the rest white wings. Tochihara had 10 white wing. The Romeros a few more mourning dove than we completed theirs, each with 15 birds apiece. All others in our group finished up as well.
Back to the hotel for the heat of the day, many hunters had similar results, coming in from all over the valley.
Birds picked, cleaned and on ice with us rested, Wendy and I returned late in the afternoon to find a strip where the birds we saw were exclusively mourning dove, and she picked of a final bird for the day.
The following morning we were back out, but the birds weren't nearly so thick. We got little more than a handful between us. Returning later in the early afternoon after checking out and running a few errands, we stopped well short of our morning spot, a few birds bombed over a high dike and dipped down over a low shelf, landing on a low berm above the canal in the heat.
Over time this built until there were steady flocks coming over near and far. The flight lasted about 90 minutes, slowing at about 5:30. We managed to recover an additional 14 birds for the day, while loosing a few into thick brush and trees on one side, and across the canal on the other.