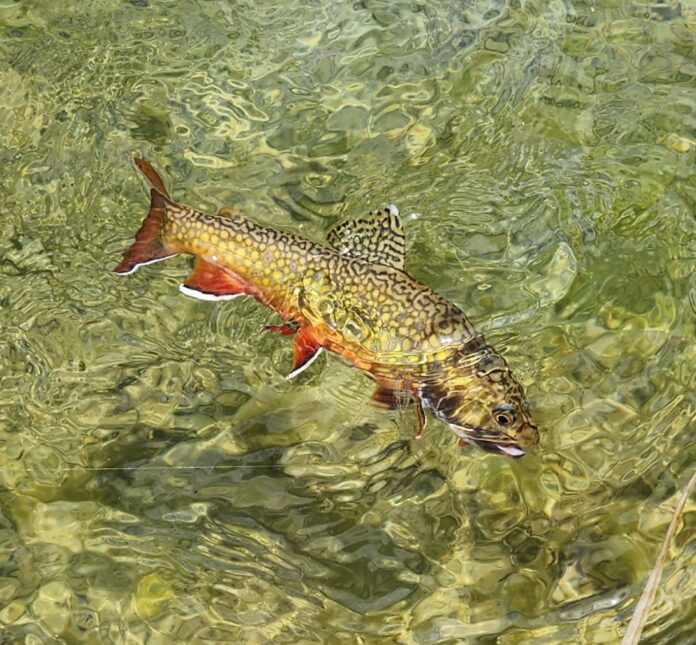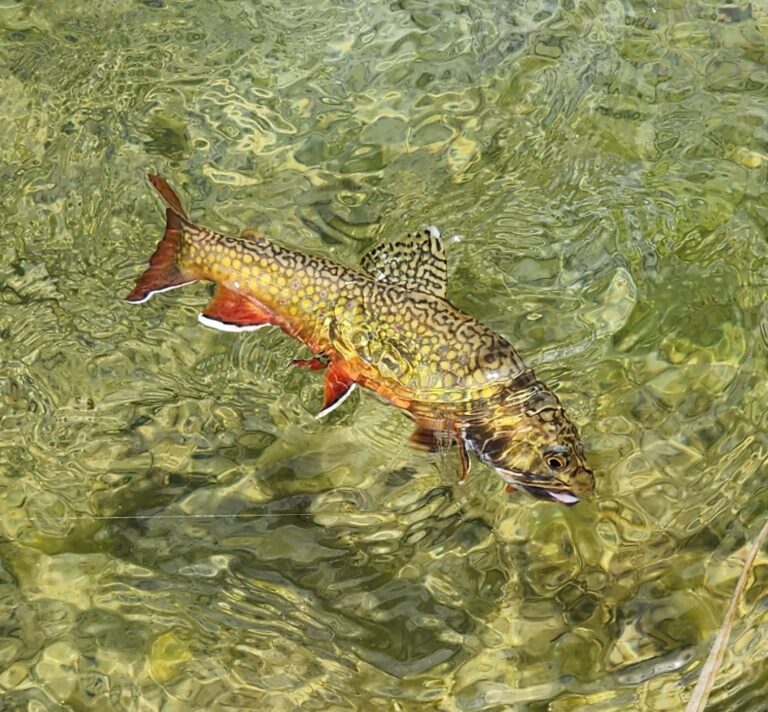 BY MIKE STEVENS
1. Troll
For experienced lure draggers, this is a no brainer. For others, it's a big step outside of their casting, jigging or bait-dunking comfort zones. The lakes are all warm right now, some exceeding 70 degrees at the surface which is less than ideal if you're a trout. Every year by early July, you can set your watch to Rick Flamson of Rick's Sport Center in Mammoth Lakes pleading for anglers to get their troll on to put up numbers.
The basic setup is a baitcast reel loaded with leadcore line with which depth can be measured in "colors." A good starting point in mid summer is 3 or 4 colors down with a Tasmanian Devil, Thomas Buoyant, Needlefish or Rapala. Stop by your favorite Sierra tackle shop for advice on depths, troll speed, lures and rigging. Deep lakes like Crowley, Convict, Mary, George, June, Grant and the big lakes in Bridgeport are prime targets.
2. Wet Wade
That's the funny term for wading without waders. Sure, you can rock waders and get out there, but you don't need them at this point of the season. I spent last week wet wading in Huk Next Level shorts (they dry crazy fast) up to waist deep to get into casting range of drop-offs which is where most of my fish were caught at Saddlebag and Convict Lake.
Trout are still being stocked in respectable numbers, but most are not going to be found close to shore where the water is warmest. You can wet wade in flip-flops, but in lakes with a rocky bottom, something like the Huk Brewster ATR offers toe protection.
3. Move on to moving water
The sheer amount of kooks riding inflatable unicorns and the like all over most Eastern Sierra drive-up lakes right now is a good indicator of how warm the water is, but creeks are still noticeably cooler, and the trout in them are much more active.
On the way up last week, my brother and I swung through Bishop Creek Canyon and found aggressive biters still willing to put out legitimate effort like they would in spring or even June. The south fork of Bishop Creek was best right around Parchers Resort which is a good place to ask GM Jared Smith for the latest. Tell him I sent you for VIP-level intel.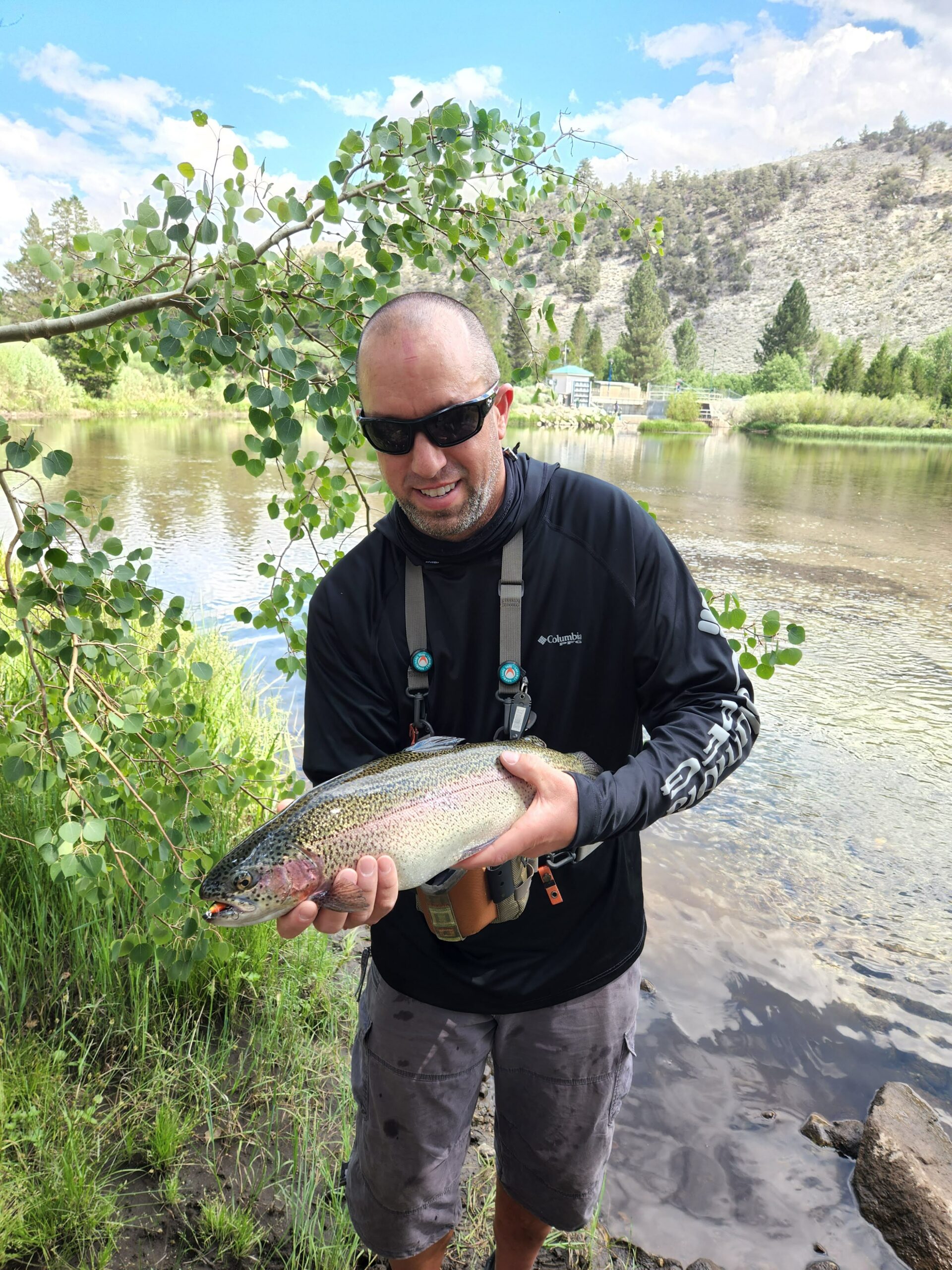 4. Get high
I was really hoping simply driving up to higher-altitude lakes would result in cooler water temps, but even atop Tioga Pass it was barely noticeable. I got a few at Saddlebag only to be blanked at nearby Ellery and Tioga Lake. On the final day, we hiked up a trail to lakes as high as 10,200 feet, and the water was warm for the backcountry but cooler than the drive-ups. This was the only zone I put up double-digit numbers in, partially because the lakes are full of brook trout that need to be aggressive to survive, and despite their good looks, they're not entirely smart fish.
5. Embrace bait
Not unlike trolling, bait fishing is something that many proud Eastern Sierra veterans avoid, and if you want to grind it out chucking lures all day hoping you hit a trout in the nose, more power to you. But, some kid with an Ugly Stik and a jar of PowerBait has a good shot at eating your lunch. You don't need to exclusively dunk the stinky stuff, but at least flex your second-rod stamp with a Berkley Mice Tail, Power Egg or Gulp! Pinched Crawler while you fling metal and minijigs.