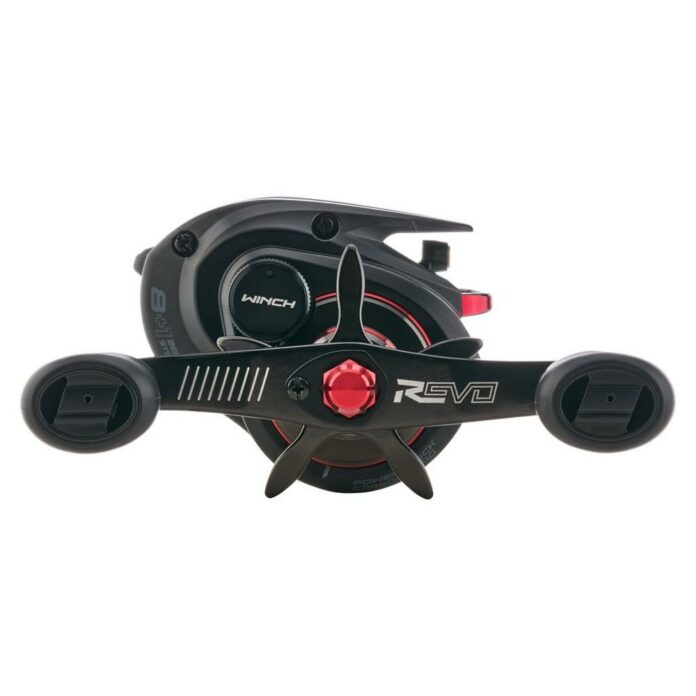 BY BRADY GARRETT
As a teacher on summer vacation, WON Managing Editor Mike Stevens knew I'd be fishing a lot more than him, and he asked if I wanted to field test some Abu Garcia Revo baitcasters. I said "I want all of them" but he only let me try two.
I chose the Abu Garcia Revo SX RKT 9:1 mostly because it was faster than any reel I've ever owned. The reason for choosing the faster reel is I love throw- ing jigs, and that
9:1 ratio would be key to collecting line before setting the hook. The other reel I chose was slower Revo Winch at 5.4:1, and that one I planned to use for cranking and spinnerbaits early in the season, when the water was still below 60 degrees.
The first thing I noticed about both reels was how small they are, and they are also incredibly lightweight. This was perfect for somebody like me who really avoids leaving the lake, at least until people in ranger outfits tell me to. In other words, lighter gear can lead to a longer, more comfortable day.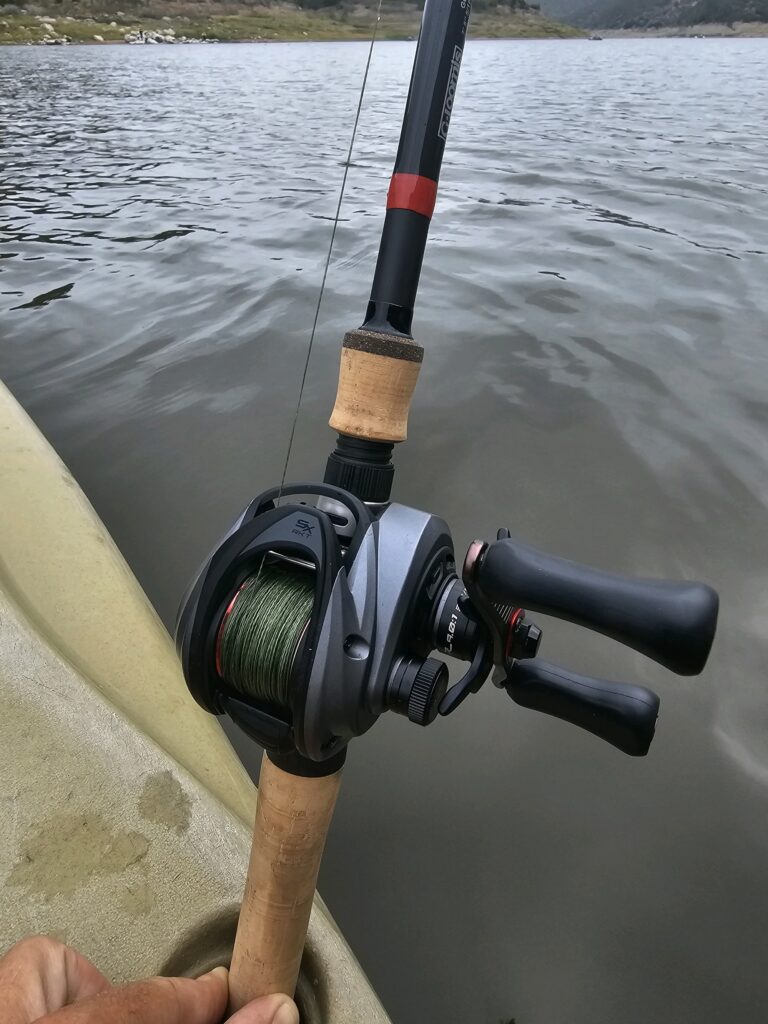 Since I would be mostly flipping jigs on the faster Revo, I didn't need to spool it with much braid. I usually do my own spooling, and after 2 or 3 rotations I noticed the reel was incredibly smooth. I put 50-pound braid on the 9:1, and 30 braid on the slower reel.
My baits were a double-willow spinnerbait on the 5.4:1, and a flippin' jig with a Berkley PowerBait Chunk Trailer on the faster reel. I started with the blade, and my first cast was pitiful, simply because I wasn't ready for how easy the line comes off the spool. Still, after a slight adjustment, I could sling the bait much farther than I was used to. This is crucial because I fish waters that are extremely pressured, and so a stealthy approach is often key.
The War Eagle spinnerbait I was throwing matched perfectly with the slow reel, but I wanted to test out some small squarebills and medium-running cranks as well. I tied on a Berkley Money Badger, simply because I was fishing in an area with some savage rocks, and this bait can reflect off them very well. It also has a pretty good thump wanted to see how the reel did. In a word-flawless. Whether I was fishing a double-willow blade, or a large-billed crankbait, it didn't seem to matter. The reel was smooth, and the resistance I felt was minimal. I fished for almost 12 hours, and there were no aches or no pains. They are very comfortable to hold.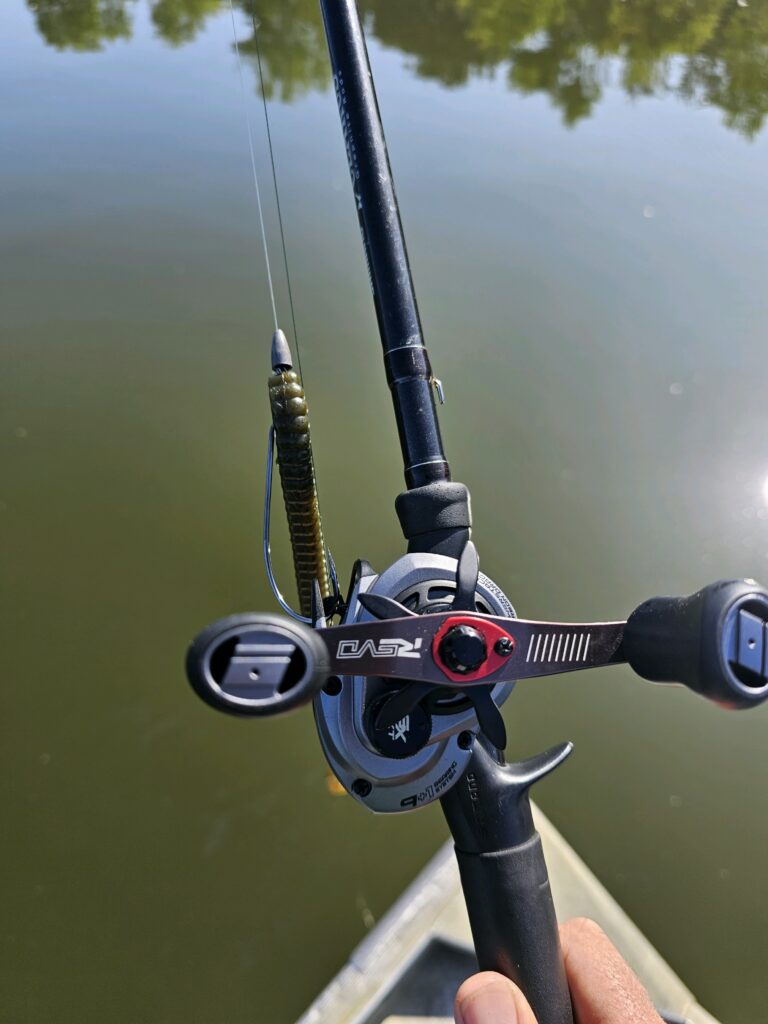 I caught no fish on the reaction baits that day, but the jig bite was on, so the 9:1 was
thrown into the deep end right away. I could sling the jig a mile, and with
this Revo reel, those fish had next to no chance. Oh, and there's also a Revo Rocket in 10:1 if you really want to ramp up the retrieve.
The only issue with the reels were that they were too good to use. I didn't want to pick up one of my others, and when I did, I really felt the difference. The grip was not as comfortable, the cast not as smooth, and these are good reels that I've been using for a long time.
For more information, visit AbuGarcia.com.