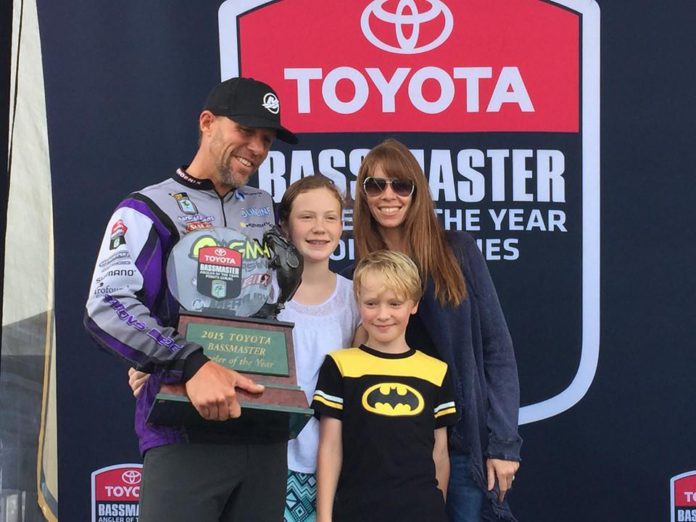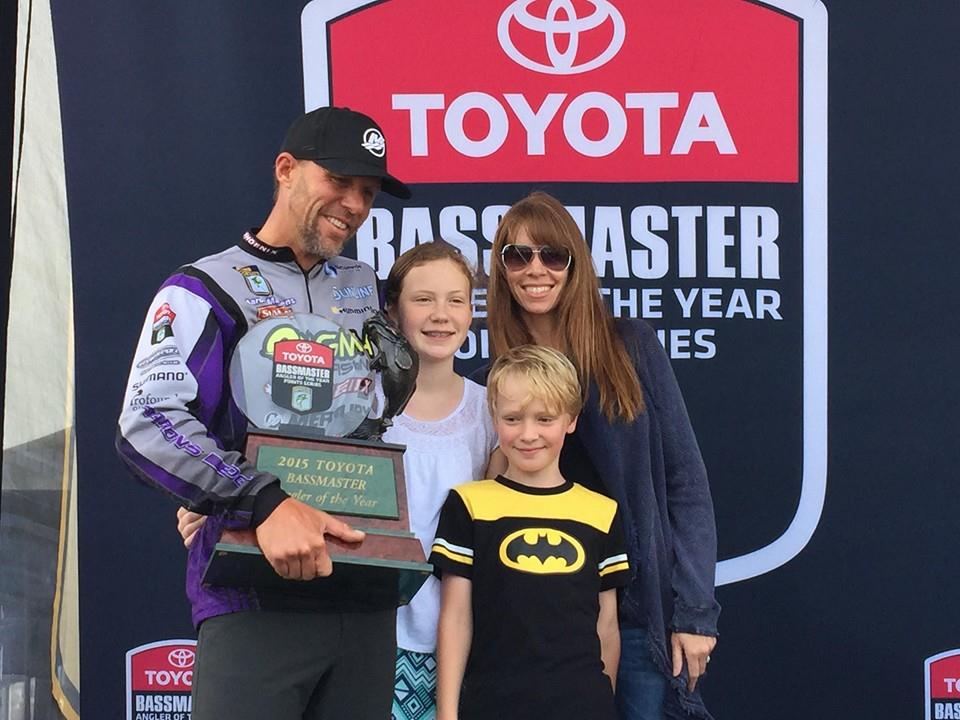 BY DAN O'SULLIVAN
When the culmination of a life occurs, we are often left with facts.
In many instances, the pieces written to memorialize an existence are formulaically composed to convey the beginning, those they knew, those they loved and those they left behind at their passing. In the case of the accomplished, those datum will also include a historical reference of accomplishments, creations, achievements and other such noble records.
In the case of Aaron Martens, there would be those facts and historical records to accompany.
Aaron P. Martens (AMart) – Age 49
August 24, 1972 – November 4, 2021
Leeds, Alabama
Born August 24, 1972 to Jerry (1939 – 2015) and Carol Martens
Occupation – Professional Bass Angler – 33 years (22 years on national scale)
Attended Chatsworth High School, Chatsworth, California – Graduated 1990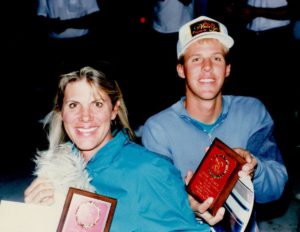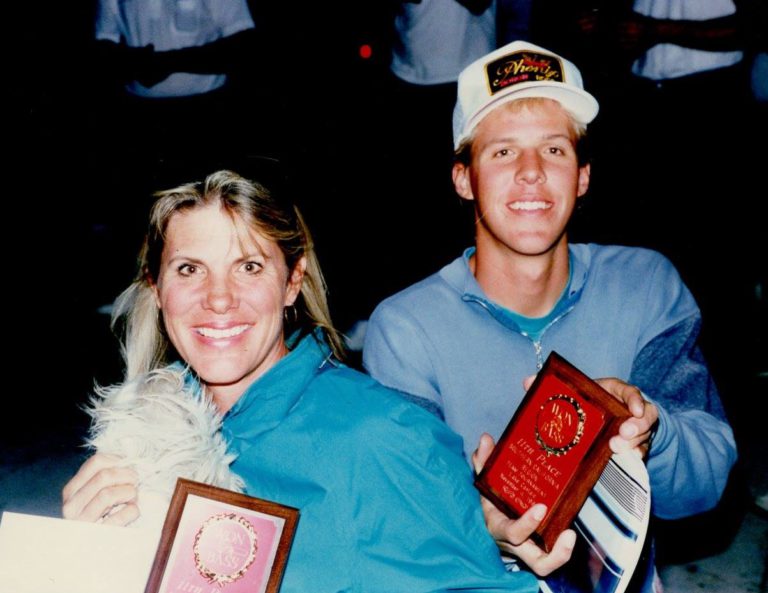 Martens is survived by his wife Lesley Martens (nee McMurray) married December 7, 1997, his children – daughter Jordan (17), son Spencer (14). His mother Carol, his siblings and their families – Brother Brian (60), nephew Bradley – Brother Chris (58) sister-in-law Trish, nephew Justin, wife Kara, niece Amber husband Cory (1 son) – nephew Devin.
In his 33-year career, Martens amassed a resume that makes him one of the most accomplished anglers to compete in the sport of professional bass fishing. His talent for finding fish and for getting them to bite in a variety of conditions made him a threat to win in any event that he entered.
His career accolades include three-time Bassmaster Angler of the Year (2005, 2013, 2015), nine-time Bassmaster Champion, Major League Fishing Bass Pro Tour 2019 Stage Six Champion, three-time WON BASS U.S. Open Champion (2004, 2005, 2011), 20-time Bassmaster Classic qualifier, four-time FLW Cup qualifier, multiple WON BASS Tri-States championship and West Coast Bass Classic qualifications. His estimated combined career earnings regionally and nationally near $6 million, including upwards of 30 boats won in competition.
However, to limit the life of Aaron Martens to a list of facts is to limit the whole of the person.
Aaron had a way of capturing the attention of everyone that was an observer to or competitor in the events that he competed in. Whether he was introducing the fishing world to finesse patterns like a split-shot or Ice Jig at Lake Castaic, a drop-shot rig at Lake Shasta and Oroville, a deep tule swimbait pattern at Clear Lake, a Scrounger head or Horsey Head for suspended bass at Lake Wylie, a light-line pitching technique for spawning bass on the California Delta, a blackbird pattern at Lake Havasu or a spinnerbait and bladed jig pattern at the Chesapeake Bay, Aaron captured both attention and imagination.
He had a way of seeing the water with a vision that was only apparent to him. While other anglers at the top of their game would be seeking to apply lessons learned in the decades-long written bass fishing instruction manuals, Aaron would spend his time writing his own symphony of technique that only he could apply.
A masterful, intuitive angler, Aaron would seemingly sense changes in the environment or fish movement, and then come up with a unique or unusual application to present to the fish. The result was more often than not something spectacular and artistic that would be abstract for the typical competitor, but amaze nonetheless.
As Picasso-esque an angler he was, Aaron was also the most organized angler in the business. His boat was always meticulously kept, with modifications to help eliminate moisture in the lockers, and a system for tackle organization that would rival that of a librarian cataloging their stacks.
As an angler, Aaron was the perfect blend of intuitively soulful and meticulously kept that defied his flexible, creative style of fishing. He combined personality traits in a way that that only Aaron could – in his own special way that somehow made sense in him but wouldn't blend in another.
His penchant for being organized would often keep Aaron up until the late hours of tournament eve preparing his tackle for the following day. His desire to have everything in order so that he could focus on the fish was evidence of his work ethic and his unique ability to fight fatigue.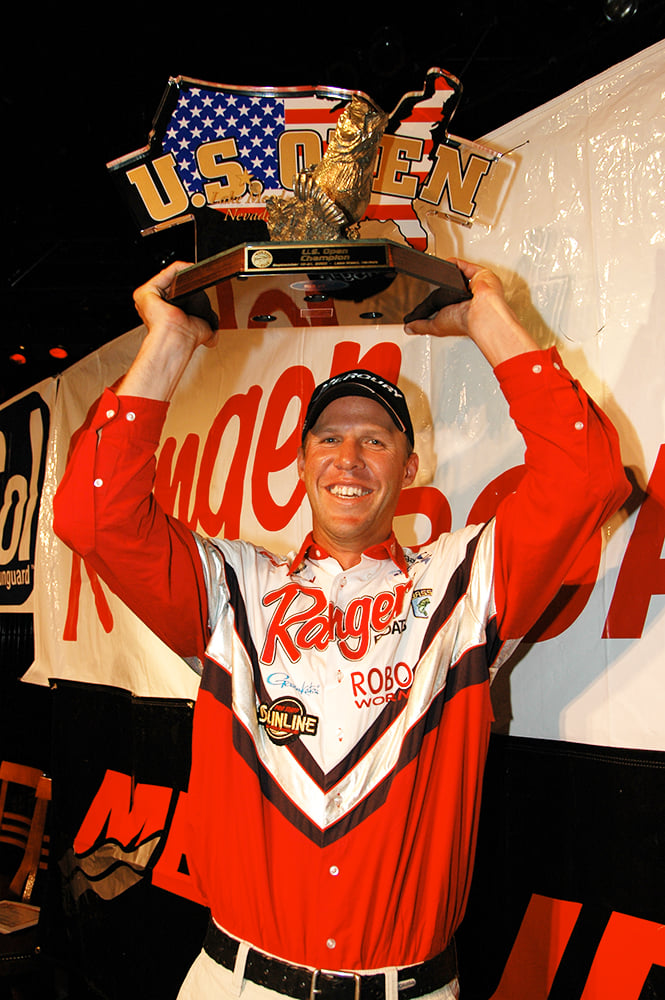 Even with keeping perhaps the longest hours of anyone on tour, Aaron would always find time to work in a run after fishing days. He would explain that they were a way to clear his head in preparation for the following day. While relaxation, a mindless television broadcast or a beverage was the norm for the majority of the field, a five-mile run was the prescription for AMart.
We heard stories of his toughness during the fight. With the help of Lesley, and despite beginning to struggle with vision problems and the wear and tear of treatments, Aaron competed in professional level events as long as he possibly could and fished on the lakes around his home up until three weeks before he passed. His last professional event resulted in a 33rd place finish on August 5, 2021 at the MLF Bass Pro Tour Lake Champlain event, earning a paycheck while struggling to see and battling the illness.
Aaron had a way of making everybody he met feel important. The outpouring of comments on social media following the announcement of his passing was evidence of the feelings he brought to people. While being in a conversation or interview with him, he would make you feel as though you were the only person in the room, despite the fact that there were usually many vying for his time. His ability to connect with the average fan, the media and his competitors made everyone feel like they were his friend after only a few meetings.
Aaron was one of the most genuinely loving and gentle spirited people that any of us has likely known. Perhaps it is rooted in the fact that he opened his tournament career fishing with his mom Carol and kept her as his team partner for much of his career. Aaron spoke of his wife and kids often with love and pride and told stories of fishing with his mom often when moments presented themselves offstage at media events or other social gatherings.
His mom speaks of being on the water with him in Alabama while visiting the family in the weeks before his passing. She said that he would stop fishing and look at her and say, "Hey mom, love you." While those words had higher meaning when spoken to his family, many times he would leave conversations with his friends by saying "love you bro," and every time, you had the feeling that he meant it.
That genuine, heartfelt love that he expressed to so many was partly a product of his upbringing, but also because Aaron had a faith in God that defined him, and his relationships. He and Lesley, and his family leaned on that faith throughout the treatments and it showed in the way they went about things through to the end.
While this battle with Glioblastoma was long, Aaron was the pillar of strength and grace under extreme pressure — as was his wife, Lesley. Even while facing a disease that had grim outlook, many trials, exhausting treatments and a great deal of uncertainty, each communication, social media update, phone call, face-to-face conversation or text was focused on the hope of tomorrow, without complaint or question.
Though there were likely private times of struggle, the family showed genuine appreciation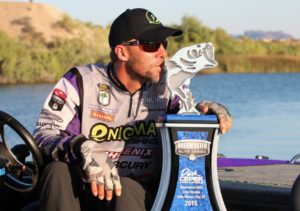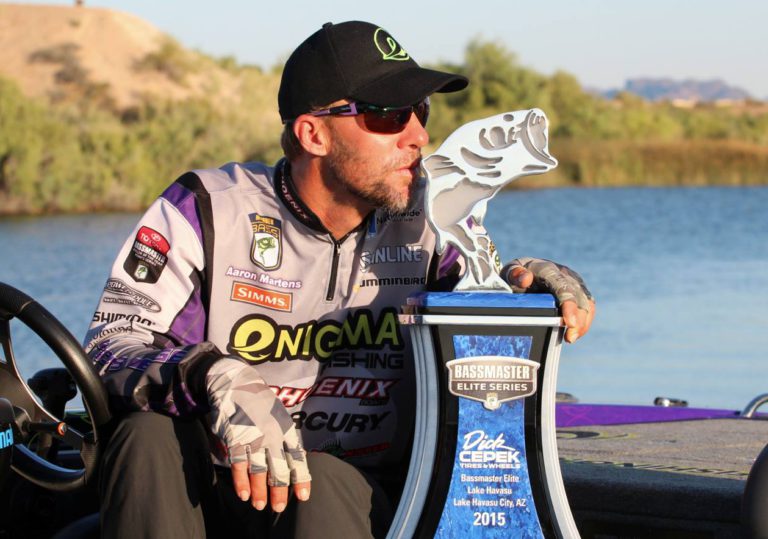 for the concern and care from their friends, their sponsors, the organization that helped care for them and the outpouring of support from the industry and its fans alike.
There have been several times that his thoughts have been relayed that God is in control, and while he was fighting until the point that he could not fight any longer, he trusted that whatever the outcome, God was in control and should he pass, that he would meet Jesus at that moment and his family would be well cared for in his absence. It was that peace that was on display in every picture on social media, with every graceful and caring response from him, Lesley and his mom.
Professional counselors and those trained in grief response will say that "there is no such thing as a normal response to an abnormal situation." The loss of a loved one is one of those things that can bring a variety of reactions from those going through the situation and those close to them. It takes strong people and a strong faith to go through trials with grace and be able to maintain joy in the moment and beyond. What we have seen with the Martens family is evidence of those things.
Aaron leaves behind a massive legacy: many records, many lessons and many memories for us all. Aaron can never be replaced, he was too unique. He was a beautiful kind of special this sport has seldom seen. He leaves us too soon, but in God's perfect timing and wisdom, he leaves us with a pure example of love, for his Lord, for his family and friends, his leagues, his sponsors and his sport.
All we can do is offer that back in honor of him… Love You Bro, you made this life better.