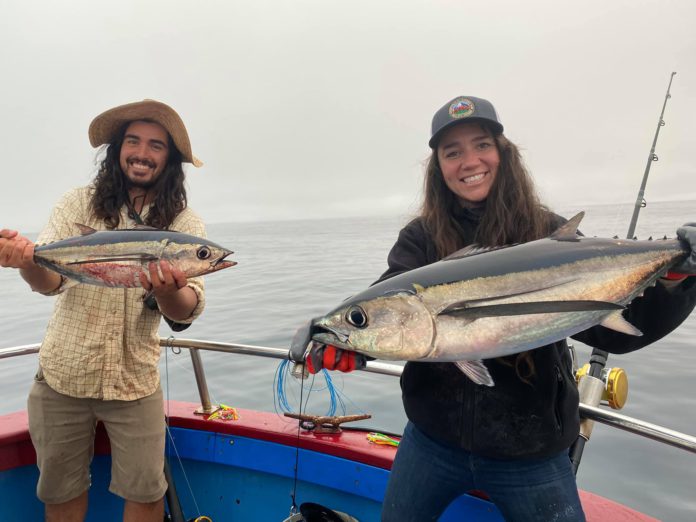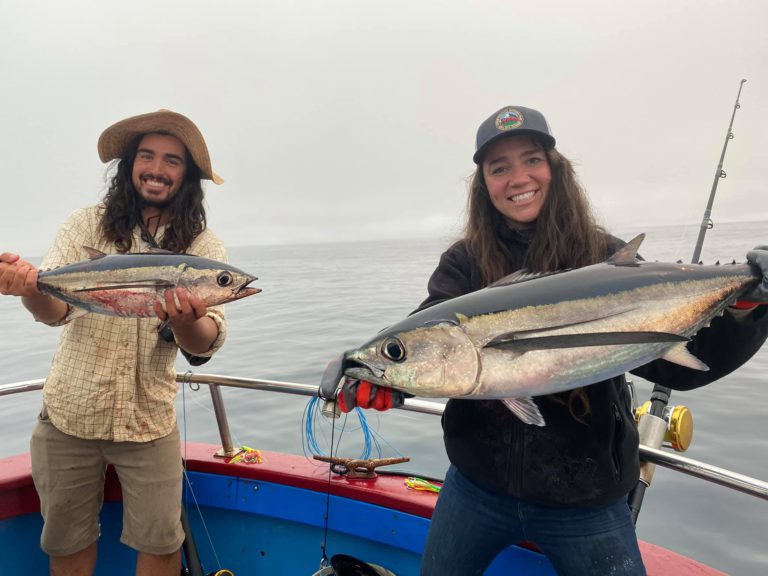 BROOKINGS, ORE. – After weeks of windy weather with an occasional nice day mixed in, the ocean settled down last week and over the weekend out of Brookings, resulting in a wide-open albacore tuna and Pacific halibut bite.
"I've never seen the tuna and halibut fishing so good at the same time out of Brookings," said Capt. Andy Martin of Brookings Fishing Charters. "The albacore fishing was phenomenal for a few days, and the fish were close. At the same time while everyone was chas- ing tuna, a few boats got easy limits of Pacific halibut."
Brookings became ground zero for the best albacore action on the West Coast for a few days late last week. Charter boats and private boaters found big schools of tuna less than 18 miles from the harbor. Anglers using hand lines caught as many tuna as their boats would hold in just a few hours.
"The tuna water was right on the Oregon-California border," Martin said. "A direct line along the border to the best water. We ran out Thursday until we found 58-degree water, and were catching tuna at 59 degrees while it was still dark. After a good bite, we had motored past the tuna, but turned around and found them again."
The six-pack charters working out of the Brookings Fishing Charters office caught as many as 75 tuna a day before running out of ice and storage space on their boats. "We were using Mexican flag and zucchini skirts. White also worked well." The tuna action was wide
open Thursday, Friday and Saturday before choppy seas returned on Sunday off of Brook
ings. Windy weather is expected this week. While it was good, private boaters from the inland valleys, northern California and Salem and Eugene in Oregon were towing their boats to Brookings because of the easy bar crossing and short run to the tuna water.
Martin said two of his boats ran halibut trips on Sunday, and both limited, with five keepers on the Dash and six on the Miss Brooke. "The halibut were in 180 to 220 feet of water off of Bird Island," Martin said.