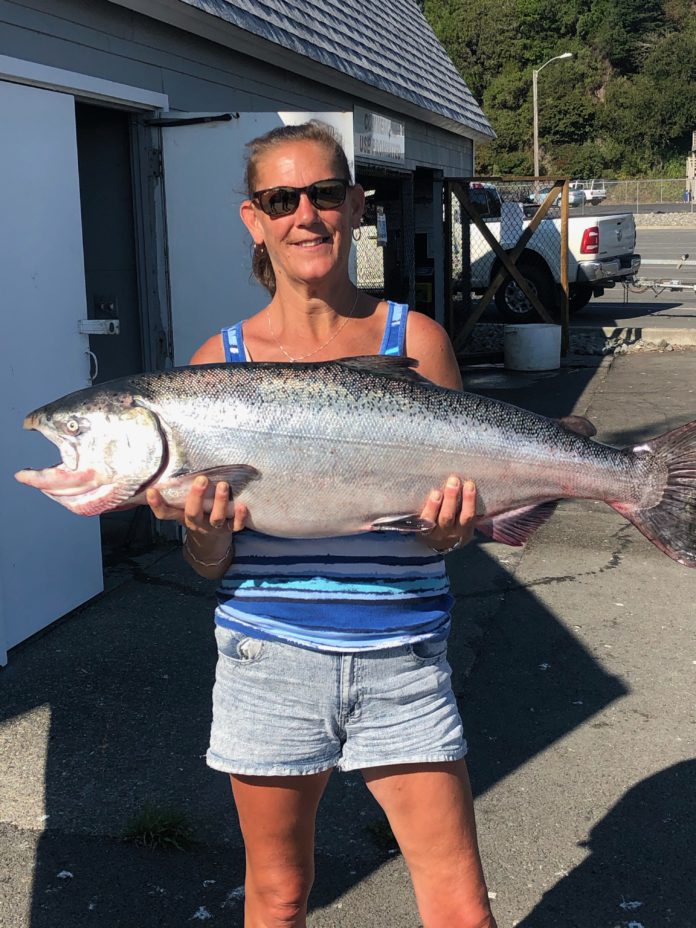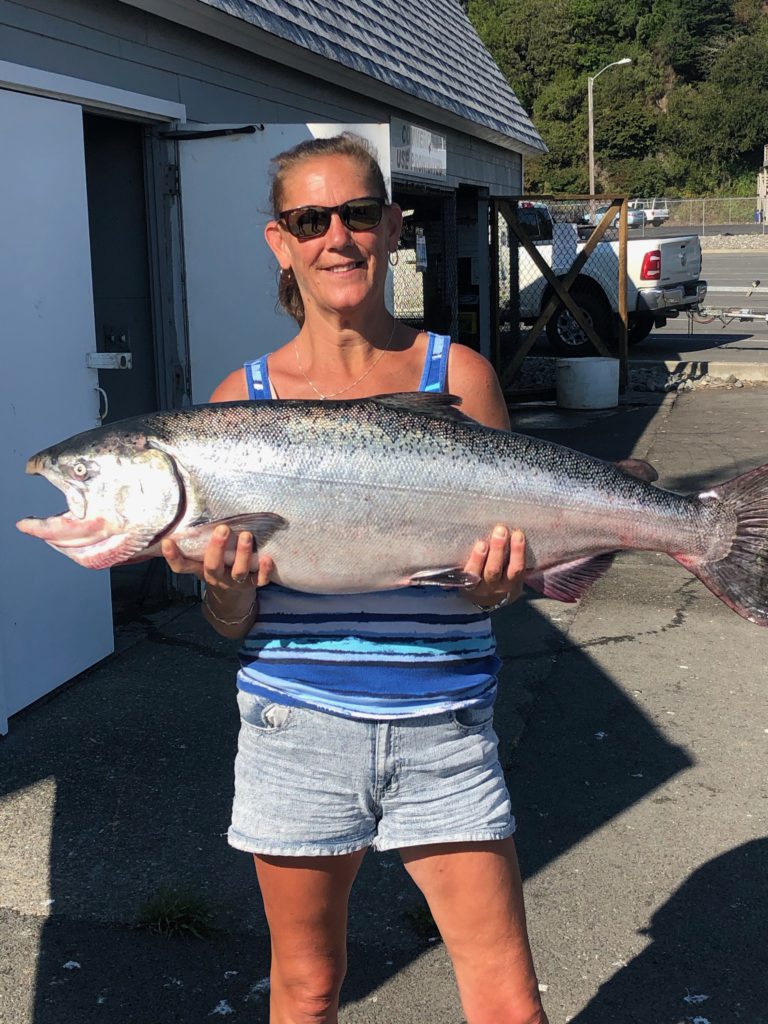 BROOKINGS, Ore. – Salmon are already being caught in good numbers in the Chetco River estuary, and anglers on the Smith River hope to join the action early next week if a significant storm in the forecast raises levels enough to lift the low-flow closure.
The Smith was running at 206 cfs early this week at the Jed Smith gauge. It must pass 600 cfs to lift low-flow closures above Rowdy Creek. That could happen as early as this weekend. The Chetco, currently flowing at 85 cfs, is expected to hit 2,000 cfs, according to National Weather Service forecasts. The Smith often flows double the rate of the Chetco.
Anglers are doing well at the mouth of the Chetco. The river is open from the tips of the jetties to river mile 2.2. Guide Andy Martin of Wild Rivers Fishing has been getting customers into kings up to 30 pounds, along with big numbers of jacks. Ed and Melissa Brusven of Fallon, Nev., each caught 30-pound kings on herring and Fish Flash flashers while trolling the estuary with Martin last week.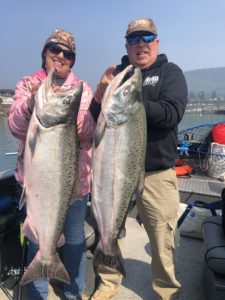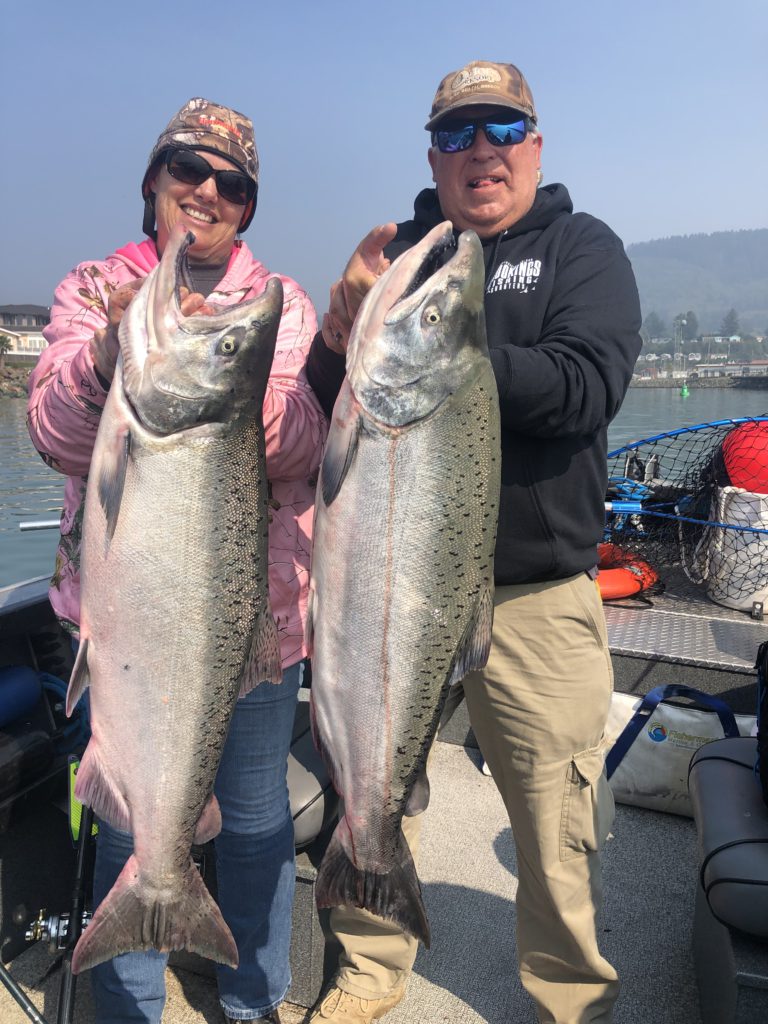 Salmon are being caught by shore anglers at the mouth of the Smith. Salmon also can be seen splashing upriver. Martin said he expects very good fishing upriver if the low-flow closure is lifted after the storm hits this weekend.
The Chetco likely will remain closed after the storm, ODFW biologists said, as the agency is concerned about low flows following the rise and salmon being trapped in deeper holes where they are vulnerable to higher harvest. It will take sustained higher flows to open, biologists said.
The Smith is open once flows pass 600 cfs at Jed Smith, and closed again once flows drop below that point.
Peak season for drift boats on both rivers is the end of October and all of November. Steelhead arrive in December and peak in January and February.